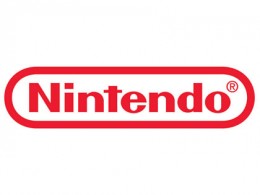 Ok, I'm as sick of writing about Nintendo and smartphones as you likely are reading about it, but just to wrap a bow around this (at least for now), Nintendo held their planned investor briefing today and reiterated that they have no plans to bring their games to non-Nintendo platforms such as smartphones and tablets. They did confirm their plan to create a "marketing" app for such devices which will be released sometime this year. The Big N isn't strictly disallowing its app developers from creating games or using Nintendo characters in the app, but its main purpose will be to "attract consumer attention and communicate the appeal of our platform" according to Nintendo President Satoru Iwata.
One cool thing about the upcoming Nintendo app will be its integration with the Nintendo Network ID, which is essentially the online account used to purchase digital games on the Wii U. Recently, they merged the NNID with the Nintendo 3DS, and the Nintendo app will utilize this as well meaning people will be able to browse and purchase digital games through the app for use on their 3DS or Wii U. As someone who loathes browsing the cumbersome eShop on my 3DS, I'm looking forward to that. The marketing app will likely include other media such as videos and screenshots of games for the 3DS and Wii U, and I wouldn't be surprised if we'll be able to watch the Nintendo Direct broadcasts through it as well.
So, the story is pretty much the same as it's always been: Nintendo is not making smartphone games, but they are making an app which they hope will lead more customers to their own hardware products like the Wii U and 3DS. This is pretty much exactly what Nintendo of America President Reggie Fils-Aime said back in December, and what Iwata reiterated after announcing Nintendo's dismal sales forecast a couple of weeks ago. If those plans change in any way, we'll let you know, and we'll keep our ear to the ground for any news about the upcoming Nintendo app and when that might be released.