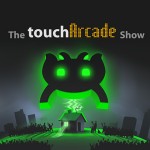 This week on the TouchArcade Show, we talk about Jared's beard and his misadventures as a heavily bearded man. We also talk about SimCity and the issues surrounding its launch and it's online-only requirement. How could we possibly have time to discuss iOS stuff, you ask? Somehow, we figure out a way. Temple Run: Oz and Sonic Dash lead off our games section, while Outland Games and Star Wars Pinball bring up the rear. We also dive into some news, and of course, your user questions and feedback.
If you'd like to listen to the podcast, hit the links below. You can also subscribe to us on iTunes or Xbox Music. Subscribing is the easiest way to hear us each week, as the downloads come to you immediately and usually in the background.
iTunes Link: The TouchArcade Show
Zune Marketplace: TouchArcade.com Podcasts
RSS Feed: The TouchArcade Show
Direct Link: TouchArcadeShow-094.mp3, 39.9MB
We had a lot of fun this week, and we hope you do, too. Here are your show notes:
GAMES
FRONT PAGE
---
This week's episode of The TouchArcade Show is sponsored by Second Fiction's upcoming game Atomic Robo: Violent Science.

Atomic Robo: Violent Science features Nikola Tesla's greatest creation, Atomic Robo and his "Fightin' scientists of Tesladyne" in their first action-platformer mobile game for iOS. Run, jump, and bash your way through obstacles while avoiding Nazi super-scientist, the Baron Von Helsingard. The game features 2D comic-inspired graphics and over 15 challenging levels of gameplay. Atomic Robo will be available soon for your favorite iOS device at an introductory price of only .99 cents. FOR SCIENCE!