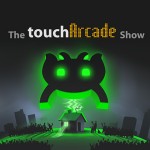 On this week's episode of The TouchArcade Show, we dig into Real Racing 3. We dedicate the entire first half of our show to it, actually. We discuss what makes it good, what makes the model feel weird, and even go Next Level on it by talking about how some of the current App Store trends have informed its core design. If that wasn't enough, we even get into some of the controversy surrounding it because that seemed like a smart idea at the time. We'll see how that goes!
Later, we do get to other games. QuestLord and HackyCat polish off our games section, while a bit of Tetris news lightens the mood. Of course, we also get to your questions and feedback.
If you'd like to listen, just bang one of the links below. Additionally, you can hit us up on iTunes or Xbox Music. Subscriptions are probably the best way to listen to us. You get the shows the second they hit the Internet without having to click a button.
iTunes Link: The TouchArcade Show
Zune Marketplace: TouchArcade.com Podcasts
RSS Feed: The TouchArcade Show
Direct Link: TouchArcadeShow-091.mp3, 34.6MB
Thanks for listening, and hey, here's some show notes:
GAMES
FRONT PAGE
---
This week's episode of The TouchArcade Show is sponsored by Like A Crocodile's Tapforss.

Tapforss, $0.99 – If you're good at tapping you can be good at Tapforss, an intense arcade game that challenges you to avoid everything you see as you bob your way to the exit. It's a bit like juggling a glass chandelier while riding a mechanical bull through an air duct. Only instead of juggling you're tapping, and the air duct is a cave filled with sharp stabby things. To make it even more interesting, you'll come across obstacles like gravity-inverting barriers and semi-sentient triangles that shoot spikes at you. Good luck with that, especially if you're interested in a decent score!
Tapforss is available from the App Store for Free and supports iPhone, iPad, and iPod Touch devices. It's a dangerous world. Tap with care!