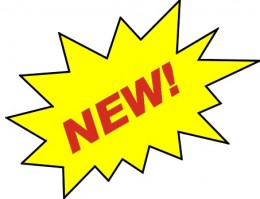 Last week was sort of weird for new iOS releases. With the Thanksgiving holiday taking place on Thursday, the normal barrage of new releases actually hit on Tuesday night rather than Wednesday. But then, a few games came out on Wednesday night anyway! In the several days since, a couple other straggler releases have popped up in the App Store. So, here's a short list of some of the more noteworthy releases that might have flown under your radar during the holiday weekend.

---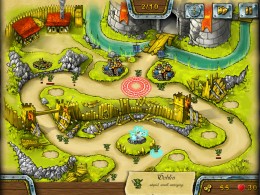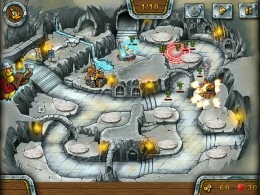 300 Dwarves HD, $0.99 – [SD Version] – [Forum] – The Crescent Moon Games spinoff label Forest Moon continues to crank out new iOS experiences on a regular basis, and 300 Dwarves is their newest offering. It's a tower defense game featuring tiny bearded gnomes and a clear inspiration from the popular Kingdom Rush (Free). Unfortunately impressions in our forums are pretty middling so far, but it seems like there's potential here with a bit of spit and polish. Also, there's a separate "SD" version for those with lower-end devices, and an "HD" version for those with at least an iPad 2/iPhone 4S or newer.
---
Boulder Dash®-XLâ"¢, $2.99 – [Forum] – It took more than a year after being originally announced for iOS, but the modern remake of the classic Boulder Dash has finally hit the App Store. It's essentially a port of the downloadable version that released to mostly positive reviews on consoles last year, though reworked for the touchscreen. The mechanics seem faithful to the original game, but the graphics are a huge step up technically, and overall Boulder Dash XL is quite a beautiful game.
---
Cubed Cow Racer, Free – [Forum] – If you were on the fence about picking up the recent Cubed Rally Redline (Free) and our TA Plays and full review weren't enough to convince you, then this free "lite" version should give you a hands-on feel for whether or not you'll like it. It's basically a throwback to the endless cow mode from Cubed Rally Racer (Free), Redline's precursor, where you control a cow careening down the randomly generated tracks rather than some form of vehicle. If you like Cubed Cow Racer, the full version of Cubed Rally Redline features multiple cars, additional track pieces, and Game Center support.
---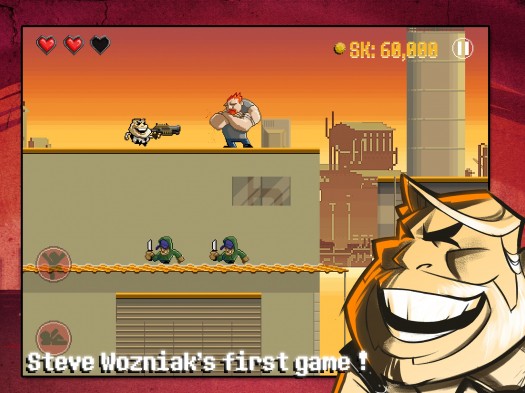 Vengeance: Woz With A Coz, $0.99 – [Forum] – The strange pairing of Apple co-founder Steve Wozniak and always-angry-looking action star Danny Trejo that we heard about earlier this month has finally arrived. It's an auto-running platformer with action elements, and it seems fairly solid in my short time with it so far, though it does feel a bit slow overall and the voice acting makes Gameloft's look Oscar worthy. You play as Woz who's on a mission to rescue his lady J-Woz who has been kidnapped by some bad dudes, and apparently Trejo makes an appearance later on in the game complete with machete in hand. There's a long list of upgradeable weapons to buy for your unlikely hero, and the graphics are sharp. More importantly however, it's a game with freaking Woz in it.
---
Magic Orbz, Free – [Lite Version] – [Forum] – Apparently this is an ultra-popular PlayStation Network title that has made its way to iOS. It's a brick-breaking game featuring all the typical stuff you might expect, like tons of levels, crazy power-ups, and cool bonus stages. It's also wrapped up in a colorful 3D graphical package, as you can see in the trailer above. Being out of the PSN scene for some time I hadn't heard or tried Magic Orbz before, but being a big fan of brick-breakers coupled with the overwhelmingly positive response in our forums has me excited to dive into the iOS version.
---
Super Snack Time, Free – [iPad Version] – [Forum] – This is the newest game from the developers of the woefully underrated Battle Blasters ($1.99), Little Guy Games (sidebar: PLEASE revive that franchise), and based on that fact alone I'm eager to check out Super Snack Time. It's sort of a slingshotting, bubble-popping, brick-breaking mashup with ultra-cute characters and a funny backstory. It just came out late yesterday so impressions are thin, but it's currently free so there's no reason not to check it out.