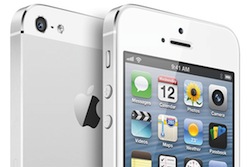 Good news: developers are still updating their games for iPhone 5. Even better news: as a result there are now more games you can play natively on your new-fangled phone.
This week, we're going to continue highlighting the best of the best old games made new again courtesy iPhone 5 support updates, just in case you might be in the market. Today, we've listed four landscape games that, even though they may not take full advantage of the new device's screen, still look and play great on the device. We'll have more later in the week, but we thought you'd appreciate the heads up.
Here we go:
---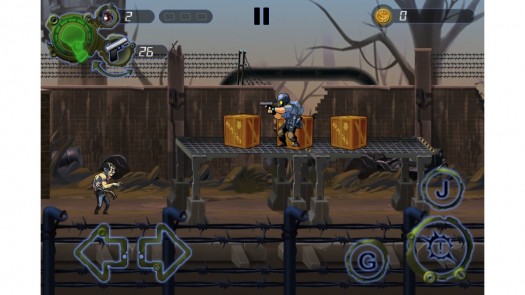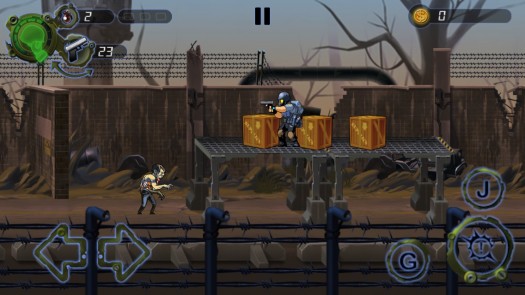 Apocalypse Max: Better Dead Than Undead, $3.99 – Yeah, Apocalypse Max is another 2D shooter with zombies in it, but get this: it's a good video game. Built with the gamer in mind, it's a delicious shoot-and-slash with neat art and sound elements, bolstered by strong controls and RPG weapon upgrade elements. If you like shooting stuff, and more specifically, zombies, this is going to be your jam.
On iPhone 5, Apocalypse doesn't look any sharper and you don't really notice the extra screen real estate, as even the virtual controls aren't moved much. The iPad version is still the ultimate way to play, but this at least looks native on iPhone 5.
---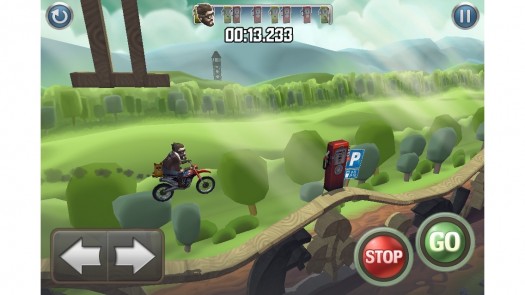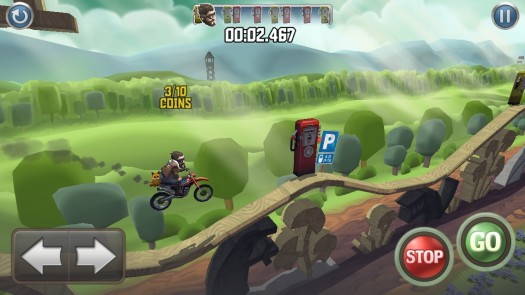 Bike Baron, $1.99 – If you ever wanted to play Trials on your iPhone or iPad, Bike Baron is a game that you needed to get yesterday. It's a stunt bike game with super floaty physics and oodles of over-the-top levels that'll keep you busy for hours on end. More importantly, it feels great with touch, allowing you to actually pull off the stunts you want to.
It might just be in our heads, but we're pretty sure that Bike Baron on iPhone 5 rolls with a slightly pulled out camera. In practice, this should be giving people much better response times, as ramps will appear on-screen earlier. Our scores, however, are still really bad.
---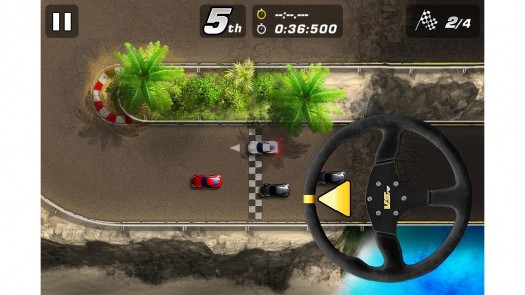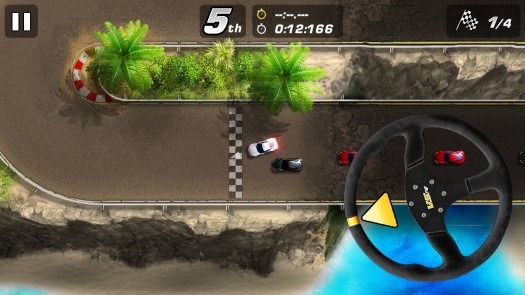 VS. Racing 2, Free – VS Racing 2 is a pretty by the books over-the-head racer. In the game, you drive really fast across several brightly colored tracks and earn points for your victories. In turn, you can use those points to buy better cars and keep racing faster and faster. From the looks of it, VS Racer is in for a lot of additional content over the long haul, so keep that in mind if you purchase.
This is another one of those games on iPhone 5 that don't feel much different. The big virtual steering wheel still obstructs a good chunk of the screen, so it's hard to dig any added real estate. It looks pretty on the New Big Thing, at least.
---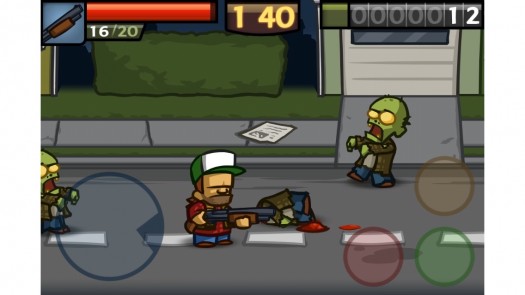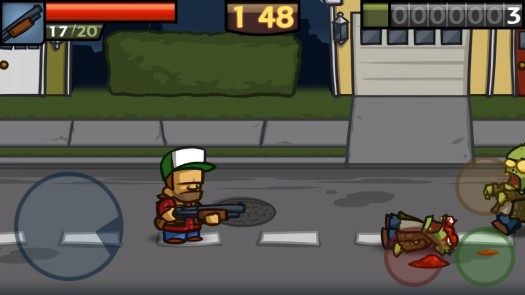 Zombieville USA 2, $0.99 – Zombieville 2 is more Zombieville, and that's a good thing. Adding and iterating where it needs to, this is a sharp 2D action game with a heavy emphasis on RPG systems. You can upgrade your weapons, get new gear and characters, and put a pretty big dent in a world's undead population as you play. Good controls bolster the title.
On iPhone 5, you can see a bit more Zombieville. That's also a good thing, as the art style is amazing and the action pretty good. If you're looking for a time waster that also looks great on your new phone, this is it.
---
Neat, right? If you're into zombies or things that go fast, you should be pretty covered by these games. If you're bummed that your favorite game still hasn't been updated, don't freak out. Developers are still getting their hands on iPhone 5. Of course, sometimes updating just isn't as easy as fiddling with cosmetics. Games design can dictate orientation or size locks, forcing creative — and probably really time-consuming — solutions to iPhone 5 updates.
The games in this article all come effortlessly recommended. The same rule applies for our other iPhone 5 round-ups, which we'll link below in case you missed a few: