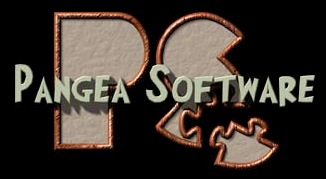 Longtime Mac gamers should already be familiar with Pangea Software, who has been developing games for Apple's desktop computers for the past 25 years. However, in recent years and with the advent of the iPhone, they've turned their focus squarely on the iOS market. They were some of the earliest players in the game when the App Store launched in mid-2008, and although their games can feel a little dated at their core, they've always been really good about updating them for Apple's latest hardware and software advancements.
That's never been more true than right now, as practically their entire catalog of iOS games have been updated for the wider 4-inch screen of the new iPhone 5. Check out the selection.
Cro-Mag Rally, $1.99 – A very Mario Kart-like racing title, Cro-Mag Rally has over-the-top arcade handling and weapon-based gameplay that can be a ton of fun, especially with the online multiplayer component. Not quite Sonic & Sega All-Stars Racing ($3.99) level, but fun nonetheless.
Bugdom 2, $2.99 – A Mac classic, Bugdom 2 is a 3D platformer that has you exploring a huge world as a tiny bug person. The controls can be a bit finicky, but with a little patience and practice this is actually a really fun and fully-realized platformer.
Nanosaur 2, $3.99 – Fly around as a dinosaur equipped with weapons as you lay waste to the terrain and enemy dinosaurs below you. Yeah, pretty awesome premise. There's also online multiplayer battling included, or you can check out the free standalone online battle version Nanosaur 2: Battle (Free)
Otto Matic, $2.99 – Another free-roaming action platformer similar to Bugdom, but here you're playing a little robot who must save the human race from an alien invasion and enslavement. Just another day on the job for our future robot overlords!
Enigmo 2, $1.99 – This is a really clever puzzle game that has you setting various items around the screen in an elaborate fashion with the goal of using gravity to direct a stream of liquid into a "goal" container at the bottom of the level.
Warheads, $1.99 – I've somehow never played this myself, but it appears to be a Missile Command-esque type of game that has you defending structures on the ground from airborne threats using various forms of missile defenses. Seems like a sparkly, explodey visual treat as well.
Monkey Bongo, $1.99 – A puzzle game that's sort of a mix between Angry Birds and Cut the Rope. Your goal is to connect monkeys with bananas, and you do this by slingshotting coconuts to knock them loose, swinging your monkey onto a bongo drum and bouncing them into the bananas, and more.
Nucleusâ"¢, $0.99 – A fairly simplistic dual-stick space shooter, of which there are many, many of in the App Store. This one seems to be solid though, with lots of different enemy types and weapons to use, and it's one of the only dual-stick shooters I know of that already supports the new iPhone screen.
Air Wings®, Free – An interesting flying game that puts you in control of various types of tiny aircraft, like balsa wood planes, paper airplanes, and even an R/C quad-copter. Fly around the open environments completing objectives or partake in some online multiplayer competition.
One other thing worth mentioning about all these updated games from Pangea is that besides supporting the new aspect ratio of the iPhone 5 screen, all games are also Universal so they'll work on the iPad as well and they all support AirPlay mirroring, which if you've got an Apple TV then you can beam the game from your iOS device to your TV wirelessly and play like it's a home console system. Pretty cool, and these updated games are definitely a good way to try out your new iPhone 5.