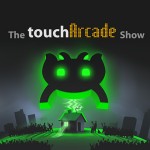 On this week's episode of the TouchArcade Show, we talk about Borderlands and discuss the power of loot lust coupled with first-person shooting. Later, we manage to throw a minute or two to the latest, hottest, and best in iPhone and iPad. Burrito Bison kicks off our games segment. Stunt Star: The Hollywood Years and Payback 2 bring up the rear, opening up discussions about open-world design and predictability.
Of course, we also talk some news and get to your user feedback and questions.
If you'd like to give us an ear this week, feel free to do so via these links below. We are also available directly through iTunes and Zune. Just type in "TouchArcade" in your search bar and subscribe. It's that easy!
iTunes Link: The TouchArcade Show
Zune Marketplace: TouchArcade.com Podcasts
RSS Feed: The TouchArcade Show
Direct Link: TouchArcadeShow-072.mp3, 37.5MB
And here are your show notes:
GAMES
Burrito Bison ($0.99) [TA Plays]
Payback 2 ($4.99) [TA Plays]
Stunt Star: The Hollywood Years (Free)
Re-Volt Classic ($5.99)
FRONT PAGE
'FTL: Faster than Light' on iPad? It could happen!
Here's some 'Karateka' on XBLA screens
Gameloft Reveals $80 Controller