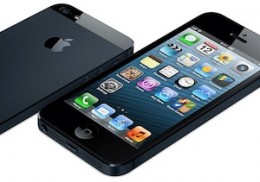 Tons of games recently received updates for iPhone 5. In some cases, the taller screen support has made a huge difference, as it can give users a bigger play area to dip their fingers into. Sometimes, the support is not all that big of a deal. You gotta look case-by-case, and that's what exactly we've been doing. Hopefully it's helping you out.
This is yet another list of games with recently added support, but specifically the most notable landscape-oriented ones. Earlier today, we posted about portrait games, so take a look at that, too, if you're still shopping around for iPhone 5-specific titles.
Anyway, here's the list:
---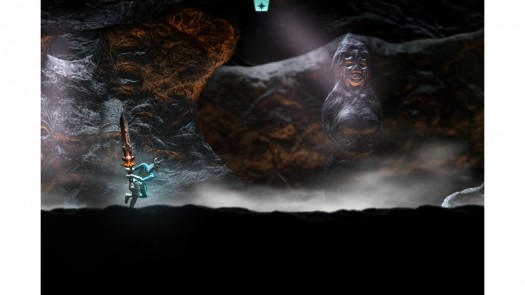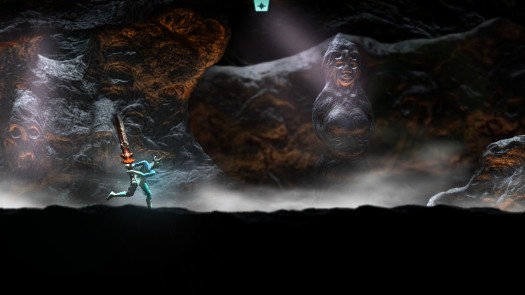 God of Blades, Free – God of Blades is a brilliantly bizarre hack-and-slash game that tasks you, as a carrion king, with taking down a doom cult as worlds tumble into Void. An auto-run mechanic will keep you focused on the task at hand, which, in practice, boils down to cleaving tons of freakish thugs across some of the most surreal landscapes you've ever seen in a phone or tablet video game. It's not the greatest game mechanically, but that's not the point.
God of Blades on iPhone 5 doesn't feel much different, and mainly that's because most of the action takes place in the middle of the screen. However, the extra real estate is a nice addition for those of us that enjoy this game's visual oddities.
---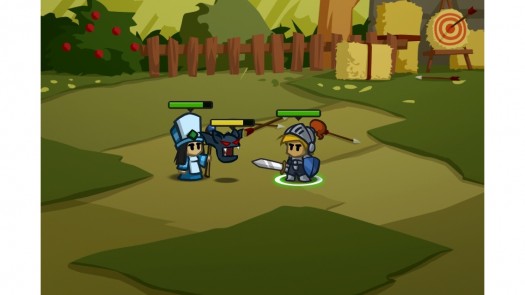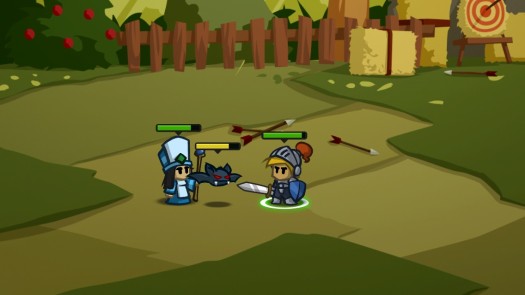 Battleheart, $2.99 – Battleheart is a great distillation of what makes RPGs great. In the game, you control a four-member party cast of characters that roam the world in an attempt to defeat a great evil because, well, that's just a thing you do in these video games. Each character has a unique class, as well as weaponry and items that can upgraded as you participate in a range of real-time battles that have you tapping and swiping like a mad man.
This is another one of those games that doesn't feel much different on the taller phone, but hey, that's fine. Battleheart is at least a looker, and now you can see the game's action a tad more intimately, thanks to its more zoomed in perspective. If you didn't jump on this before, now seems like the time to do so.
---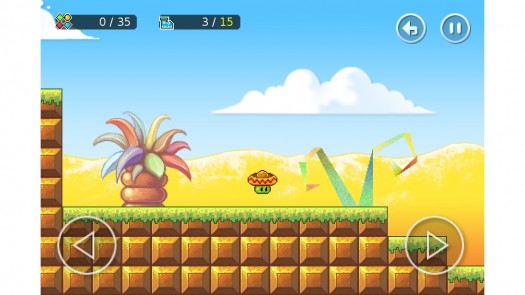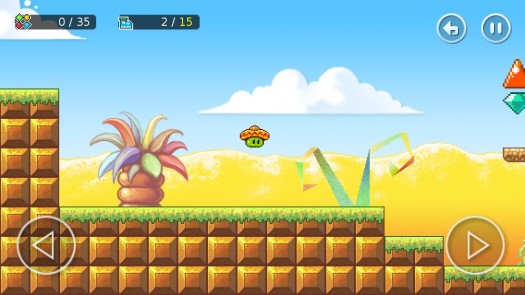 Bean's Quest, $2.99 – Bean's Quest is a vibrant, stylish, and mechanically sound platformer. In the game, you play as an auto-jumping bean on a, er, quest to save his kidnapped girl. In order to do this, you'll need to jump across dozens of colorful levels and maybe collect a jewel or two along the way. Interestingly, levels have a jump counter. Getting under or close to what minimum number of jumps is half of the fun.
On iPhone 5, you can see more of the game, which is nice if you're looking to maximize your movements in order to beat the counter. Just in general, Bean's Quest is one of the few platformers that support this resolution.
---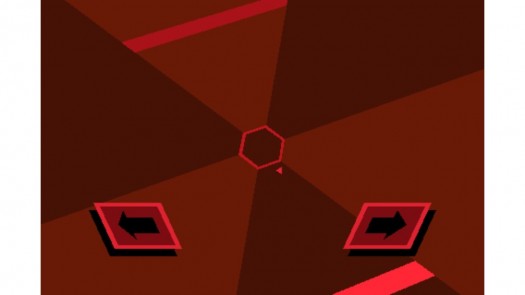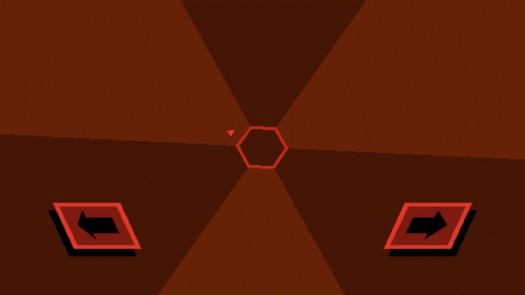 Super Hexagon, $2.99 – Super Hexagon is a … well, it's not a puzzle game. It's more of a reaction game that has you swiftly moving a cursor between the gaps in hexagons that wildly fall towards the center of the screen. It's a super hard game because it moves so fast, but people really love it and post some remarkable scores.
On iPhone 5, you get to see more of the game's lights, colors, and hexagons. At the moment, we don't recommend you update. A critical bug that wipes your local scores has been discovered. If you're going to be a new user however, you'll be OK. It won't effect you.
---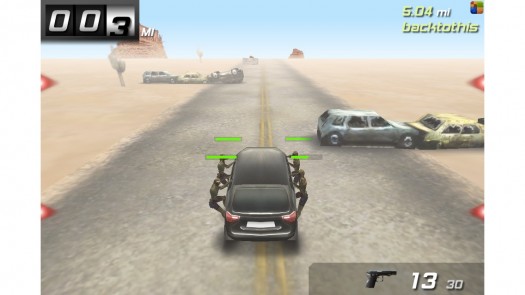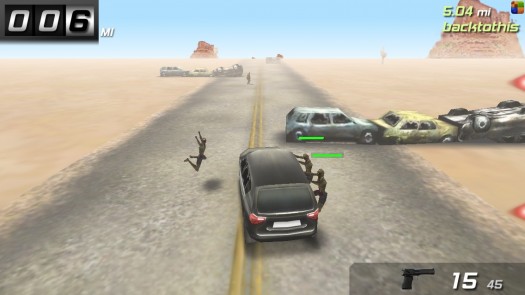 Zombie Highway, Free – Zombie Highway is an endless driving game set in a world with zombies in it. Now, these guys aren't your passive undead; they'll grab onto your car, forcing you to either shoot them off or scrape them off by smashing into debris. At the end of the day, Zombie is a game about survival, the goal being to drive as long as you can before the corpses pull you over.
On iPhone 5, Zombie Highway sees a bigger play area to drive around in, but like a lot of behind-the-back games, we haven't felt a significant change in the way we play the game. Still, it's nice to have the support.
---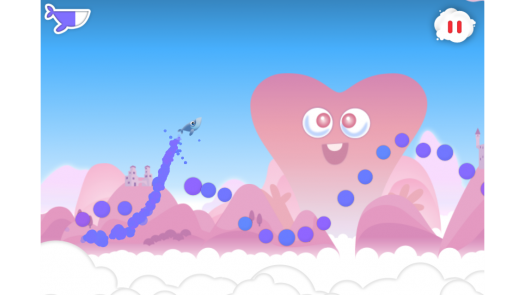 Whale Trail, Free – Whale Trail is an endless flying game where you, as a flying whale, are tasked with collecting bubbles in a psychedelic sky. It's as weird as it sounds, and it's sharp, Tiny Wings-like controls make for a good mechanical experience on top of a visual one. The new upgrade system is also nice, as it really pushes extra playthroughs.
Whale Trail on iPhone 5 is really cool. You get to see more of the environment, which really lets you chew on the game's art direction, as well as anticipate moves a split-second or two before you would be able to on a smaller screened device.
---
There we go. We're still anticipating a lot more games to receive the update treatment in the coming days, so don't fret if you're favorite app hasn't seen one just yet. The iPhone 5 is still a pretty new device and there are a few challenges in updating an old game to the new screen's resolution.
The games in this article all come effortlessly recommended. The same rule applies for our other iPhone 5 round-ups, which we'll link below in case you missed a few:
By the way, isn't it going to be awesome when a game built from the ground up to support iPhone 5 comes out? It'll be neat to see then, especially, what differences those games will have with their smaller screened counterparts.