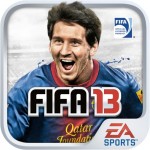 EA's newest iteration of its soccer franchise, FIFA 13 ($6.99), has hit the App Store to coincide with the release of the console versions today. You might remember we briefly checked out FIFA 13 at E3 this year, and EA showed off even more of the game's features at their media event last month.
Sports titles are known for being slightly upgraded iterations from year to year, and this year's big new feature in FIFA 13, and a first for the series on iOS, is the inclusion of online multiplayer. Sadly it forgoes Game Center for EA's own Origin service, but I think I'll survive. Another big addition is the Skill Move button that lets you easily perform several different kinds of moves by using simple flicks. There's even the ability to record replays and upload them directly to YouTube, so you can share your finer moments with the world.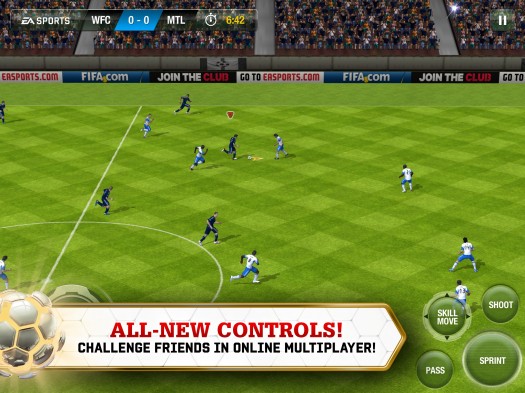 As any yearly release should, FIFA 13 also looks a lot better than its predecessors with fluid animations and Retina Display graphics, even on the new iPad. It supports the new 4-inch iPhone 5 screen as well, and it's a Universal app, which is something EA has been more prone to doing this year and I'm certainly a fan of it.
Player impressions in our forums have been largely positive so far for FIFA 13, so chances are if you dug previous installments you'll probably want to check this one out too. Just as an FYI: the file size is a whopping 1.36 GB so make sure you can spare the room on your device.