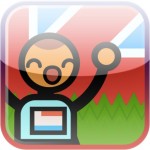 I am the worst at pretending to like sports. I can usually muster up the enthusiasm to cheer on my hockey team when they're in the playoffs, and I watched at least a couple hours of the last winter Olympics here in Vancouver. Summer sports, though? Before this week, the best I could offer was resounding "ugh."
But I was wrong, faithful readers. Best of British: Summer Sports (Free) has shown me the errors of my ways. Yes, it's a dull name, but it's not a dull game, not at all. Why didn't you tell me about competitive moonwalking? Who was holding back on gymnast tossing? Now the London Olympics are over and I'm going to have to wait four more years to see Viking rowing in action. At least I have this rad microgame collection to tide me over.
The story of Best of British: Summer Sports is pretty great. "Best of British" refers to the developers, an immodestly named collective of British game devs. You probably recognize some of the names. Greenfly Studios, the folks behind Ski Solitaire. Moo Yu, maker of Ring Fling. Big Pixel, who made Off the Leash and Piyo Blocks.The developers of Greedy Bankers, Hard Lines, Home Sheep Home 2, Moshi Monsters and several more. They all got together back in July, and gave themselves 48 hours to come up with something terribly fun and inspired by the London Olympics.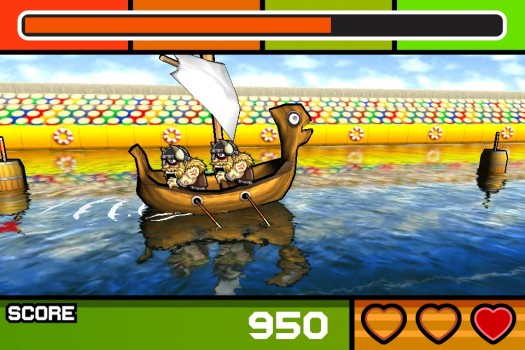 Going for the economic over the ambitious, each studio put together a handful of sports-inspired microgames. These are games that take only a few seconds to play, and that only have one simple mechanic. This changes between tapping or dragging, swiping or tilting, and you're rarely told exactly what to do. The few moments each game gives you are divided between assessing, understanding and executing—fail along the way and you lose a life, succeed quickly and you'll get tons of points.
The only goal of the game is to keep going as long as you can. You start with three lives, and each time you mess something up you lose one. Once you've been through every sport a time or two, this starts to get easier, but there are plenty in the mix. Aside from the odder sorts I mentioned before, most are inspired by real sports: fencing, curling (which isn't normally considered a summer sport, but fine), archery and a heck of a lot more.
It's a solid collection, with a ton of variety in the mechanics and a hefty dose of surrealism to keep things interesting. And best of all, it's completely free. No IAP, no hidden costs. All you have to live with is a splash of a studio's logo after its contribution—hardly much to ask, I'd say. It's something of a service—enjoy one of the microgames in particular? You'll have an easy time finding what else its creators have made.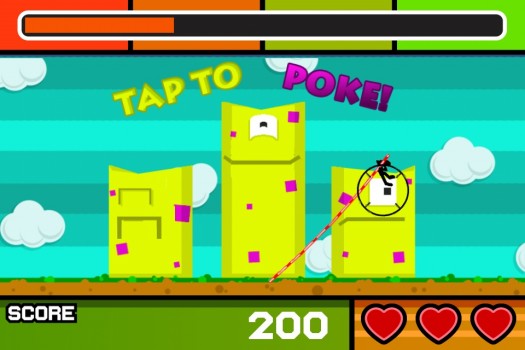 There is one thing missing from this happy little collection: leaderboards. You can compete against your own score, but think of the fun you could have taking your friends down. As the music grows ever more frantic and things get more and more tense, it would be nice to know whose butt you're kicking—aside from your own.
I'm sure there are plenty of British developers out there who could more than hold their own for the title of Best of British, but I'm not about to argue with these folks. They've thrown down quite a gauntlet here, putting together such a fun collection of microgames and giving it away for free. Give it a whirl—the Olympics may be over and done with, but if you relieve them with Best of British: Summer Sports, they'll be a lot more fun to remember.