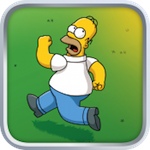 Neat: now you can do more stuff in The Simpsons: Tapped Out (Free). Earlier the other afternoon EA rolled out the free-to-play game's first content update. A couple of new quests, some new decorations, a few new buildings, and a couple of new characters are now available to take on, buy, or interact with provided you download the update.
A full listing of the new content is available here. We hope you've got some leftover donuts. Or a lot of time on your hands. Or continued patience for The Simpsons brand of humor.
If you haven't seen Tapped Out, we've got your back. A couple of weeks ago, Eli and I decided to check the title out and see how quickly we could burn through ten bucks worth of donuts, the game's "control" currency. In the process, we learn a lot about the game. Chances are you will, too.