Long-time TouchArcade readers might remember an upcoming title that we were really excited for called Galactic Keep: Dice Battles. The premise of the game was to take dice-based tabletop RPG mechanics and translate them into video game form on the iPhone, while keeping a heavy emphasis on the storytelling aspects of classic Dungeons & Dragons games.
We first learned of the game way back in July of 2009, and got to see a playable version in person at Pax East the following March. Since then however, as more than 2 years have gone by, things have been extremely quiet on the Galactic Keep front.
After successfully launching another of their long-awaited title called Skull Smashers ($0.99) last month, developer Gilded Skull Games has once again jumped into Galactic Keep development. In fact, as they note in our forums, they made a decision to hit the reset button on the project since it was so badly outdated, and just start over from scratch.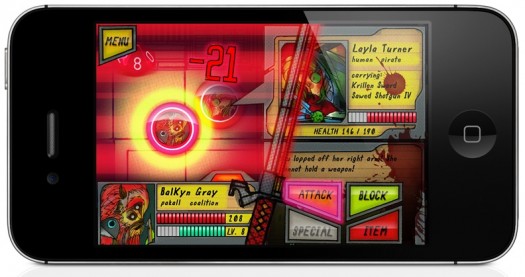 It sounds like a crazy idea for a game that's already been in development for years, but this way they can take everything they have learned thus far and build the game with newer hardware and features in mind, like Retina Display and Universal support. The screenshot above is the first glimpse of this revamped take on Galactic Keep.
No word on just how long Gilded Skull is expecting the rebooted project to take, but just knowing that Galactic Keep is still alive and kicking is sure to warm some hearts.