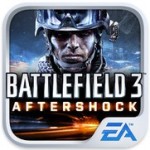 EA announced an iOS version of the latest console release of their massively popular Battlefield franchise way back in August of last year. Since then, we've gone hands on with early preview versions of the game this past October and again the following month. At both events the game felt extremely early in development, and despite Battlefield 3 launching on consoles in late October, EA really didn't seem to have any idea when the iOS version would hit. And then today, pretty much out of nowhere, Battlefield 3: Aftershock [Free] popped up in the US App Store.
Unfortunately, early impressions of the game aren't pretty. Well actually that's not quite accurate, as the one thing that everyone can seem to agree on is that Battlefield 3: Aftershock's visuals are indeed quite pretty. However, it doesn't seem to contain any of the previously promised features or modes. There is no single player to speak of (only online multiplayer), no "Horde-like" wave mode, and there is a paltry 3 different weapons to choose from (4 if you count the knife).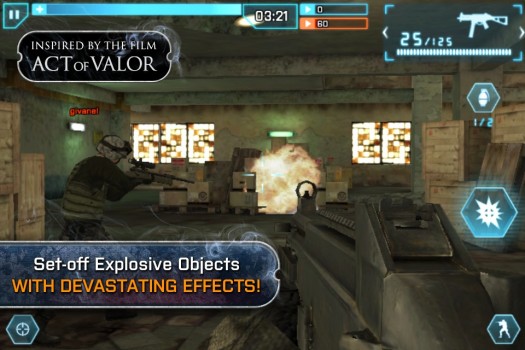 I might not mind an online multiplayer only game, but so far the actual online performance is underwhelming. It takes forever to match with someone, and even when you do the match that follows lags to the point of it being completely unplayable. I'm almost certain this is just due to the game being new and there not really being a decent pool of people to play against yet, but what should I do while waiting for the lobbies to fill out? There's no single player component to speak of, and not even a local multiplayer option.
However, the most baffling thing about Aftershock is its pay model. The game is free and comes with the online multiplayer mode, and that's it. There does not seem to be anything more to buy in the game (yet at least), and there are ads in the menu screens which it does not appear you can pay to disable. Apparently the game is sponsored by 'Act of Valor' (you know, that movie that uses real Navy Seals as the stars) and if you watch an in-game trailer for it you can unlock an additional weapon.
So, that's really what I don't get about Battlefield 3: Aftershock. It feels strange that EA would relegate the mobile version of one of their biggest franchises to an advergame for an upcoming movie. The lack of modes makes it feel woefully incomplete, and all I can really think is that there's a ton of new content waiting in the wings to be released as future updates or in-app purchases. If not, then Battlefield 3: Aftershock stands as a considerable step down from 2010's Battlefield Bad Company 2 [$2.99/HD], which itself was fairly average.
Battlefield 3: Aftershock doesn't seem to be in international markets just yet, but if you're in the US you can give it a try for free if you're curious and can spare a few hundred MB of space, and be sure to leave your thoughts in the game's thread in our forums.