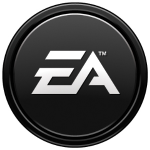 We sat down with EA at yesterday's Naughty or Nice games event in New York and had a look at a number of upcoming iOS titles, one of which should put a smile on the faces of all the real-world FPS fans out there. Coming this winter, for iOS only, is a spin-off of the imminent, big-news home console title Battlefield 3, entitled Battlefield 3 Aftershock, which we first covered back in August.
Battlefield 3 Aftershock is a single- and multi-player FPS that will feature a range of battlefield locations around globe. The early demo version I played with was set  in Iraq (only) and the additional play locations have not yet be revealed.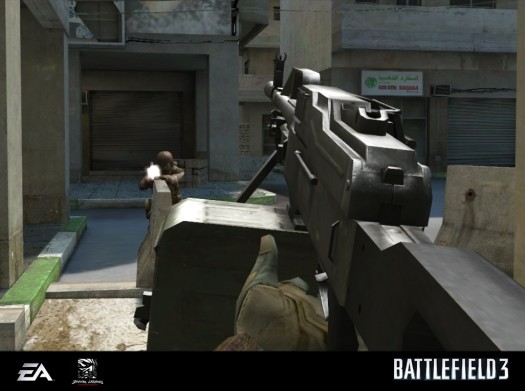 Single player mode, EA explained, is being built around powerful 3D visuals, great gameplay, ragdoll physics and a wave system of enemy attacks designed to provide the best mobile wargame possible — with an emphasis on mobile. The combat system is built around incoming hordes of enemies — 150 waves per map — designed to deliver relentless FPS action that can, on the go, be played just one wave at a time in 3-4 minute sessions.
There are four different character classes with heavy weapons variation (over 50 in all) and a high degree of player customization options. The multi-player game is expected to support matches with up to 10 players and character experience gained in single-player mode will translate over to multi-player, allowing for solo build-sessions between matches.

Battlefield 3 Aftershock is controlled via two on-screen "sticks," movement on the left and aiming on the right. There is also an aim-assist button on the right that helps lock down targeting for those wanting a bit of help with the headshots. A few minutes of gameplay showed an impressive degree of detail and action on the demo iPad's screen. In this early build of the game, there's still room for some shader work, it seemed, but striking visuals are on EA's list of priorities for the final release, so I expect that will get tightened up before release. Even still, as is, it's one of the best looking iOS shooters I've seen.
Battlefield 3 Aftershock will arrive as a universal application (for iPhone and iPad) in late '11 or early '12 and will feature integration with EA's own Origin online network. You can count on a review of the title, closer in.