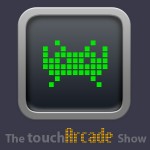 This week in another splendid episode of TAS, we discuss a lot of different stuff. Puppies and big quads leads off the discussion, as Jared paints us a word picture of his visit to EA HQ in Redmond, CA. Later, we dive into the games he saw at the event and the news that broke during it, and we also find the time to talk about beards, F2P, rat infested trees, and the hottest games on our minds.
Captain America even rears his red, white, and blue head in a podcast that tends to go off the rails at the oddest of times.
You can listen just below, of course, via direct download or stream. You could also give us a listen via the iTunes podcast aisle or the Zune Marketplace, as doing so awards more experience points than streaming it especially if you rate us. (And very well might be part of the iTunes podcast featuring voodoo!)
iTunes Link: The TouchArcade Show
Zune Marketplace: TouchArcade.com Podcasts
RSS Feed: The TouchArcade Show
Direct Link: TouchArcadeShow-007.mp3, 50MB
Need some show notes? We got your back. Below you'll find all the relevant links to our discussion topics, including reviews to some of the games we talked about. Convenient!
GAMES
FRONT PAGE