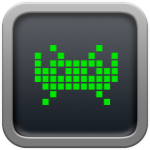 On this week's TAS, the Brad, Eli, and Jared discuss conspiracies, the sudden explosion of promising titles on the App Store, popes, and for the first time ever, answer Nintendo Hot Line e-mails that somehow, someway ended up in our own Tips Line inbox.
Ready for over an hour of hot and steamy entertainment? Great! You can catch us on the iTunes Music Store for Music or the Zune Marketplace or if you're a streamer, you can grab the latest episode just below. Don't forget to rate us on the iTunes (and tell us your favorite monster movie in the review; I think we all agree that "Swamp Thing" was the best, EVER.)
iTunes Link: The TouchArcade Show
Zune Marketplace: TouchArcade.com Podcasts
RSS Feed: The TouchArcade Show
Direct Link: TouchArcadeShow-005.mp3, 47.6MB
And now for the show notes:
GAMES:
FRONT PAGE:
SPECIAL NOTE:
Thanks for continuing to listen and supporting us, guys. We all really appreciate it. Without you, we would be NOTHING.