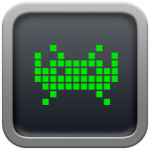 In this week's episode of The TouchArcade Show, we discuss my favorite topic: me. We also take the time to jaw about a bunch of delightful new games and other topics ranging from the use of Discover card in courthouses to serious stuff like the pointlessness of geo-centric MMO games in the US and Gameloft's Unreal Engine announcement.
Give us a listen just below with your favorite streaming-capable device, or hey, click the subscribe button on our podcast on iTunes. Provided plans move forward, we'll be on the Zune Marketplace soon, too, so get ready people.
Now, for the show notes and a special message to our first-rate podcast responders:
GAMES
DISCUSSION
SPECIAL NOTE: Big thanks to all of you who sent us an e-mail or a tweet this week. If you'd like to get in touch with us and, possibly, get name-dropped on the air hit us up on Twitter, Facebook, or at our podcast e-mail, [email protected].
iTunes Link: The TouchArcade Show
Direct Download: The TouchArcade Show – 02, 53.1MB
Music credit: 'Castlevania 2010,' a remix by Benjamin Briggs.