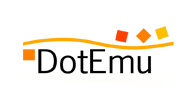 While we were out in San Francisco at GDC 2011, I had a chance to sit down with Xavier Liard of DotEmu to catch up on the latest from their studio. Part of the news gathered in that meeting we passed along last week in our story covering the upcoming arrival of Another World for iOS — DotEmu is the developer on that project. But there's more to tell from this retro revival studio.
The third release in DotEmu's Jaleco arcade series, an iPhone port of 64th Street: A Detective Story [link], has recently gone live in the App Store. The game is a Double Dragon-style beat 'em up arcade fighter that was originally released back in 1991. The iOS version of 64th Street is wrapped in an emulator, providing the original graphics and an authentic game experience as compared to the arcade release, but with customizations that make it appropriate for the iOS platform.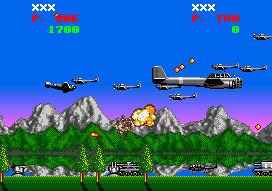 The next title slated for release as part of the Jaleco series is P47: The Freedom Fighter, an arcade side shooter released in 1988 that also saw release on the Amiga, C64 and various other platforms. The coming iOS version of P47 is delivered via emulation of the original arcade version.
Another item worth mentioning from DotEmu is the v2.0 update to their iPhone port of the MSX / Sega Master System RPG Golvellius – The Valley of Doom [link]. New in this release are a redone interface, adjustments to the control system, Game Center intregration bringing around 30 achievements, as well as optimizations to the code for smoother gameplay.