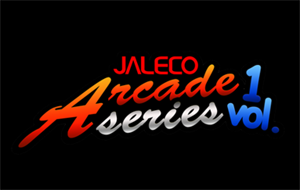 Last month, retro revival studio DotEmu, who brought us ports of Nicky Boom, Krypton Egg, and R-Type among others, signed a deal with the noted Japanese development and publishing house Jaleco LTD to bring 17 arcade conversions to the App Store, all of which will self-published by DotEmu. The first title out of the gate was Avenging Spirit (1991), which launched in December.
During a walk with his girlfriend, a boy is ambushed by agents of a mysterious crime organization and is shot to death. Now, as a wandering spirit with the ability to possess most others, he is summoned by his girlfriend's father to save her from these criminals
The game is a run-and-jump platformer that sets itself apart due to its "possess anyone" mechanic. You start out as a Casper-cute ghost and make your initial possession. Then, when you die, your ghost pops out and you can take control of most any character onscreen. Your fighting abilities depend upon who you've possessed, so it mixes the game up nicely.
Avenging Spirit is controlled by way of an onscreen stick and button arrangement that works about as well as you'd expect for a game of the sort. A standard Arcade playmode is present, as is a Freeplay mode where you can't die or unlock new levels, that's good for practice. By default, the game is played fullscreen, but a windowed mode is available that renders the game at it's original arcade resolution. Game Center integration takes your score online and tracks achievements.
DotEmu's Avenging Spirit trailer shows a sample of the gameplay.
DotEmu CEO Xavier Liard has just given us a heads-up on the second title from the Jaleco arcade series, which should be making its App Store debut shortly. Earth Defense Force (or E.D.F.) is a side-scrolling space shooter that saw an arcade release in 1991, an SNES release soon after (as Super Earth Defense Force), and has much more recently landed on the Wii Virtual Console.
The alien Azyma Empire, threatens to destroy the Earth with the Orbital Buster, a large computerized space satellite. The Earth's only hope lies in the recently developed XA-1 spaceships held under the organization known as E.D.F: Earth Defense Force. You are the pilot in command!
The game will feature both Arcade and Freeplay modes, both touch and D-pad controls modes, Game Center integration for online leaderboards and achievement tracking, and the ability to switch to tunes from your iTunes library.
Liard indicates that, based on feedback received from the studio's iOS conversion of R-Type, they decided to add a small touch area to the left of the game's playfield, to avoid the "finger hides the ship" dilemma. He feels the small loss of game area is well worth the overall effect of this control approach.
We'll bring news of the DotEmu's third release when we get it, but in the mean time…the studio indicates that somewhere hidden on their Jaleo games page is a hint as to what the third conversion will be. Can you find it?