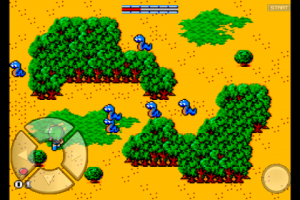 Golvellius: Valley of Doom has arrived for the iPhone. This 1987 RPG was originally released for the Japanese MSX home computer system and later brought to the Sega Master System.
The iPhone version of the game was ported by DotEmu with iPhone UI modifications as well as an intelligent save system.
Here's a gameplay video showing the controls which are virtual d-pad based.
As much as we like retro here at TouchArcade, it seems this one's likely reserved for those who happened to have played and loved the original version of the game.
App Store Link: Golvellius – The Valley of Doom, $1.99