We were first alerted of Sarien.net's existence back in October. After a brief preview a bit later, Space Quest went live. In a nutshell, Sarien.net was an amazing homage to classic Sierra adventure games. When it was still online, it allowed you to stream picture-perfect ports right within Safari on iOS devices, with most games totally tweaked to be touch friendly. Some even had basic multiplayer support to see other players in-game.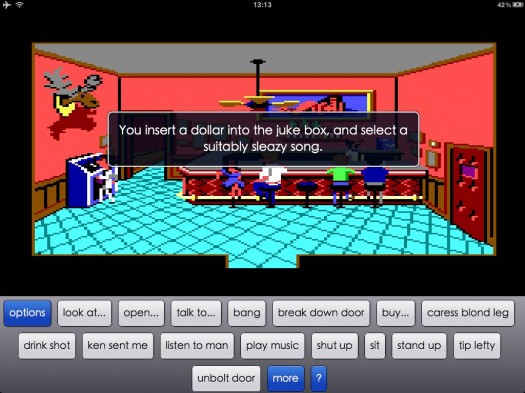 Unfortunately, all good things must come to an end, and even though the whole project was a labor of love for developer Martin Kool, Activision finally sent the somewhat inevitable cease and desist letter– Resulting in an immediate halt to the whole project. Hopefully this means that Activation is planning on bringing these same games to the iOS platform with the same care Kool gave them, but I somehow doubt it.
The up side of all this (if there is one), is that quite a few people took notice in the sheer HTML wizardry taking place behind the scenes in these ports, resulting in a surge of business to Martin's web design studio. He's told us to keep an eye out for apps and games (both native, and web-based like the Sierra games) in the future.