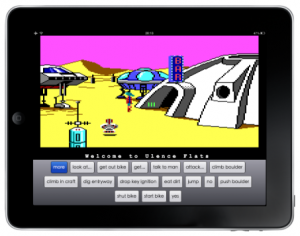 In October of last year we first caught wind of Martin Kool's loving homage to retro adventure games, Sarien.net. Nearly a month later, we got a hands on preview of Space Quest, the first game Martin ported from its previous web-based browser state to an iPad-specific version that was custom tailored for both the screen and input of the device. Not long after that, Space Quest went live. While I'm not entirely sure how many people played the web-based version of the game to completion, it sure was awesome to have, and was a great tech demo for just what was possible via a web app on the iPad.
Today we got word that the rest of the Sarien.net catalog has been ported over, and in addition to iPhone support, the whole site is now hosted via Amazon's content distribution network to make loading even faster. Most of the games have even been extensively tweaked to be easy to play on the touch interface.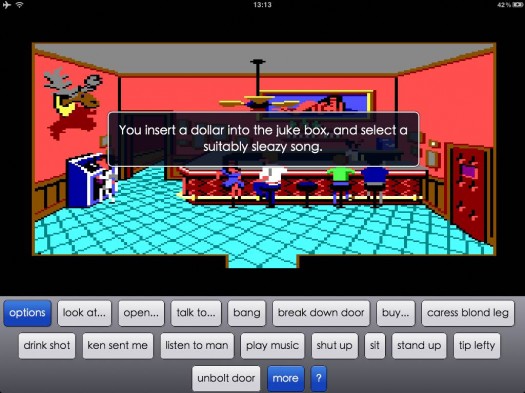 I'm not sure how much more detailed I need to get on this because, well, all the games are completely free to play and don't require any kind of installation beyond navigating your iOS device to sarien.net, tapping the game you want to play, adding a bookmark icon for it, then launching it. The single down side (if you'd even call it that) to all this is that since the games are played online via a web browser, you need an internet connection, but that seems to be a decent tradeoff to being able to instantly play such fantastic vintage adventure games for free on your iPhone or iPad.