After getting together to pick our official 2010 iPad and iPhone game of the year, we also had our writers compile lists of their personal favorites from the last year, and their reasons why.
---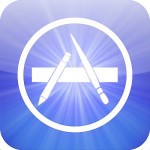 It's been an absolutely astounding year for iOS gaming, and trying to whittle down all of the amazing releases and compile lists for our year end coverage has been a near impossible job to say the least. Some games are bound to slip through the cracks, and what it really boils down to, though, is that we are blessed with far too many great games to account for them all, which is great for everyone.
Having to come up with my own list of favorites for 2010 was again a gargantuan task. While there's nothing quite like a game that caters perfectly to the touch screen or tilt control capabilities of iOS devices, I'm a traditional gamer at heart, and I've come to accept virtual controls as they give me traditional gaming experiences on my platform of choice. I like having some of my favorite game genres and franchises on my iPhone, even if it takes a bit of shoehorning to fit with the lack of buttons.
I think this list reflects that quite a bit. While this isn't a definitive list of all my favorite games from this past year, it is a selection of titles that stood out to me, and the ones I kept coming back to throughout 2010 and will continue to play into the future.
Game Dev Story, $4.99 – [Lite] – [Review] – [Forum Thread] – This was the surprise hit of the year for me. I was expecting the worst after checking out the screens in iTunes, but I decided to give the game a chance. After literally playing the game until 7 in the morning, I knew that it was something special. Every aspect is rough around the edges except the gameplay, which proves that that is what really matters, and I hope to see this series evolve in future iterations.
STREET FIGHTER IV, $4.99 – [Review] – [Forum Thread] – Virtual buttons and games that require highly precise controls don't really mix, but somehow SFIV on iPhone manages to pull it off pretty well. As a big Street Fighter fan for most of my life, I appreciate having it with me at all times should I fancy a quick brawl. There's a decent amount of single player content, and the local multiplayer is fun when I run into an iPhone owning buddy.
CHAOS RINGS, $6.99 – [iPad] – [Review] – [Forum Thread] – I rarely am able to get into a beefy RPG, but I gobbled up Chaos Rings from beginning to end. What I loved about it is that it takes all the elements of a traditional JRPG and rearranges them in a way that is mobile-friendly. Actually, with its huge focus on battling and light story elements, it felt more like an action-RPG. The battling was fun, the story and characters were interesting, and Chaos Rings was one RPG that fit nicely into my busy lifestyle.
Solomon's Keep, Free – [Lite] – [Review] – [Forum Thread] – This was another surprise hit to me, a dual-stick shooter that blended elements of dungeon crawling, RPG, and rogue. There are tons of items and loot to collect, and many different magic skill combinations to explore. The game is short enough to allow for multiple playthroughs and building different variations of characters, but not too short as to not feel substantial. Plus it's randomly generated each time, so it's a different experience each time you play.
Godville, Free – [Review] – [Forum Thread] – It's hard to call this a game, but it's also hard to not acknowledge the ridiculous amount of time I spend in this app. Godville is basically a text-based RPG that plays itself, with you acting as a God overlooking the process with minimal interaction. It's hard to explain the appeal of Godville, but it's full of humorous dialogue, the content is community-driven, and it's just plain fun to check in on my little hero to see what he's been up to.
Tony Hawk's Pro Skater 2, $1.99 – [Review] – [Forum Thread] – There isn't much to say about this title except that it's Tony Hawk's Pro Skater 2 on your iPhone. No fancy frills or enhancements, just the same brilliant game that I spent countless hours with on Playstation a decade ago. The thought of the highly precise controls of the THPS series and virtual buttons sounds like a disaster, but surprisingly this version is highly playable. I absolutely love having THPS2 with me at all times, and had a blast replaying through this classic all these years later.
Pix'n Love Rush, $0.99 – [iPad] – [Review] – [Forum Thread] – I love platforming games, and I love retro, and Pix'n Love Rush combines the two beautifully. It's not always easy to get involved in a platform game with structured levels when you're gaming on the go, and Pix'n Love Rush remedies this by delivering bite-sized portions of levels in randomized, Warioware-like fashion. Coupled with awesome retro themes that mimic classic gaming systems and high score chasing through Game Center, and this is a title that I've continually come back to since its release.