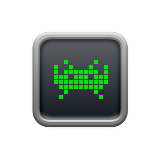 Gaming has grown exponentially over the course of the last 2+ years since the introduction of the App Store. Apple's iOS devices, with their touch screens and accelerometer/gyroscope capabilities, have given developers the opportunity to deliver gaming experiences that are unlike anything available on other platforms. And while there have been an incredible amount of unique games released for these devices, the popularity of the platform also brings a strong desire to see previously successful games ported over from other areas of gaming. Here is a selection of ports from 2010 that have found a new home on the App Store, and in many instances have even proved to be superior to their originals.
---
GTA: Chinatown Wars, $4.99 - [Lite / iPad] – [Review] – [Forum Thread] – It's GTA in your pocket, 'nuff said. Last January when it was released, it was impressive that the entirety of GTA: Chinatown Wars could be crammed into an iOS game, and it still impresses today. Basically it provides endless fun, much like with any GTA game where you can get lost in the thousands of interesting things to do in the huge open world. GTA on iOS isn't quite as pretty as the PSP version, but it's a huge step up from the original DS version and the virtual controls actually work pretty well. Plus, having a gigantic IP like Grant Theft Auto on the App Store was a huge boon for iOS gaming, further legitimizing it as a serious gaming platform.
STREET FIGHTER IV, $4.99 - [Review] – [Forum Thread] – This isn't really a direct port, since so many technical changes were made to get it running well on iOS, but it's definitely an impressive version of the console games. Fighting games are meant for physical controls, but the virtual controls here actually work far better than I ever dreamed that they could. If you're expecting the iOS version of Street Fighter IV to be the definitive experience, or the replacement to your console game, then you will be disappointed. If you're just looking to have a highly playable and fun version that can fit in your pocket, then it delivers in spades. The amount of support this title has received, getting numerous feature updates and roster additions, has made it a solid investment during its lifespan on the App Store.
LEGO Harry Potter: Years 1-4, $4.99 - [Review] – [Forum Thread] – Similar to Grand Theft Auto: Chinatown Wars, this title is impressive because it is essentially the entire console experience shrunk down and on your iOS device. Here you'll find all of the same levels, dozens of playable characters, and humorous cutscenes that you would find in Lego Harry Potter on other platforms. The original release had some problems with clunky controls, but it has since been updated with a virtual d-pad and context sensitive buttons that have really improved the experience.
Osmos, $2.99 - [iPad] – [Review] – [Forum Thread] – One of the most critically acclaimed indie titles on Mac and PC in 2009 made its way to the iPad in July of this year. Osmos is one of those titles that feels like it was made for a touch screen, and after owning the Steam version on my laptop, moving to the iOS version felt like an upgrade. The slow paced gameplay and calming atmosphere of Osmos isn't for everyone, but to those that enjoy it the iPad version is quite possibly the definitive experience. Later in the year, the developers ported the game for the iPhone as well, and took great care in subtly tweaking certain aspects to assure it felt good on the smaller screen. Really, no matter which version you play, Osmos is stellar from top to bottom.
World of Goo, $4.99 - [Review] – [Forum Thread] – Originally a Nintendo Wii game, and later ported to desktops, World of Goo is another critically acclaimed title that feels more at home on a touch screen, even more significantly than Osmos does. Fans had been speculating an iOS port of World of Goo ever since the App Store launched, given how suitable a touch control scheme would be for the game, and it was even officially announced by developer 2D Boy way back in the Fall of last year. It sort of fell off the radar for quite a while, but at long last World of Goo finally hit the iPad this month, and it was even better than anyone could imagine. An iPhone port may still appear someday, but if you're an iPad owner and you don't yet own World of Goo, you're missing out on one of the finest examples of gaming on the platform.
Game Dev Story, $4.99 - [Lite – [Review] – [Forum Thread] – This is technically a port of a 1996 PC game, but not very many people outside of Japan would come to know it until its iOS debut this year. The crazy thing is that it's not even that great of a port. The aspect ratio of the screen is wrong for the iOS devices, the graphics haven't been enhanced whatsoever, and the touch screen controls are only minimally optimized. Game Dev Story overcomes all of these hurdles, however, by having some of the most engaging gameplay that I've ever seen. It's an experience that seems better on mobile, as I can't really imagine sitting at my computer playing this game. But on my phone, I almost couldn't stop playing as it was so accessible, and for that reason alone it remains one of the best iOS ports in the App Store.
Plants vs. Zombies, $0.99 - [iPad] – [Review] – [Forum Thread] – PopCap is known for having some of the most successful casual games on Mac and PC, and they have had a great presence on the App Store as well. Earlier this year they brought one of their most popular games to iOS in Plants vs. Zombies, and its already huge fan-base was more than happy to push it into the top of the charts where it has held a steady position ever since. In many ways, this defense game feels more at home on the touch screen, and aside from having to remove the Michael Jackson zombie from the game, PopCap has done an excellent job porting Plants vs. Zombies to iOS.
Robot Unicorn Attack, $0.99 - [iPad] – [Review] – [Forum Thread] – While not the first "running game" by a long shot, Robot Unicorn Attack executes the formula so well that its remained one of the best ones for the better part of 2010. The speed progression feels perfect, the jumping and double-jumping is spot on, and the ability to dash adds a layer of complexity to the gameplay. The visuals that mimic an eight year old girl's wildest fantasy and a soundtrack that loops Erasure's Always are what push Robot Unicorn Attack into the upper stratosphere of excellence. The simple two button control scheme works perfectly on a touch screen, and this is a solid port from Adult Swim's extensive Flash game library.
Solipskier, $0.99 - [Review] – [Forum Thread] – While originally a Flash game, I had never heard of Solipskier until it appeared on iOS. After trying out the Flash version, I realized that once again, Solipskier is a game that is much more appropriate on a touch screen than anywhere else. The concept has you holding down on the screen to draw the slope your tiny skier travels on, and it feels incredibly organic with touch controls. The scoring system is complex without being overwhelming, and creating jumps that launch your skier high in the air while speeding at an incredible clip is exhilarating. Solipskier is the kind of game that seems so simple on the surface, but rewards players that invest the time to discover all of the depth and little details within its gameplay, and the iOS port feels like the way the developers intended it to be played.
Age of Zombiesâ"¢, $0.99 - [Lite] – [Review] – [Forum Thread] – Most gamers within our particular realm hadn't heard of Halfbrick Studios until their mega-success Fruit Ninja captured all of our fruit-slicing hearts, but in actuality they have been creating games for various platforms for nearly a decade. After achieving huge download numbers with two original iOS titles, Halfbrick brought their well-received PSP Mini title Age of Zombies to the App Store. At the risk of sounding like a broken record, Age of Zombies is yet another title that was actually better on iOS than it was on its original platform. This colorful dual-stick shooter featured improved graphics, slightly tweaked UI and gameplay elements, and most significantly a much more intuitive control scheme. While dual-stick shooters are nothing new to the App Store, the simple ability to use two virtual sticks as opposed to the single analog nub of the PSP made Age of Zombies a better experience on iOS.
---
There are many more examples of solid ports, too many to name actually. The list here is filled with mostly contemporary games, but the App Store is also a goldmine of classic titles that have found new life on iOS. There is the wonderfully remastered
Monkey Island 2 Special Edition
;
Riven: The Sequel to Myst
; timeless console RPGs
Final Fantasy
,
Final Fantasy II
, and
Secret of Mana
; and many more. While I'm always excited to see games that utilize iOS devices in new and interesting ways, there is also a lot to be said for having some of my favorite games from other platforms available in my pocket at any time. It's even introduced me to games that I might not otherwise have ever played were it not for their being available on my iPhone. With so many solid ports in 2010, I can't wait to see what other excellent multiplatform games end up residing on the App Store in the coming new year.