Here are just a few quick iPad titles / deals for those of you trying to fill all that vacant space on your iPad's home screen, heading into the weekend.
Top Gun for iPad ($2.99 weekend sale)
Early this month Paramount / Freeverse released a reworked iPad version of their iPhone aerial combat game Top Gun [App Store] which we looked at a year ago. While Top Gun for iPad debuted at a price of $4.99, the publisher has reduced the price to $2.99 for a limited-time weekend sale.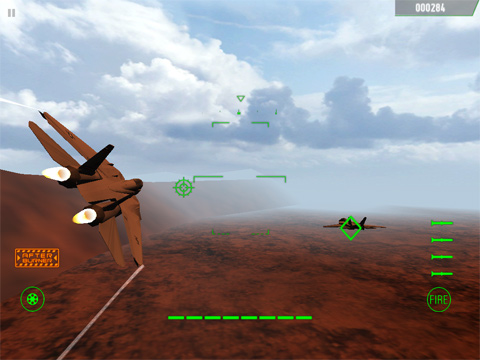 In Top Gun for iPad, you take the role of an Navy training recruit in the Top Gun flying ace program. In the game, movie main characters Maverick and Iceman are instructors who lead the trainee through various flying scenarios, offering cutscene advice in a manner similar to the company's Days of Thunder.
Top Gun for iPad features upgraded high-res graphics as well as a new aircraft, an F-14 Navy fighter jet, and a new afterburner feature that helps get you out of a sticky situation. Like the iPhone version that came before it, the game features impressive aircraft visuals, decent controls, and an admirable framerate.
---
Snail Mail for iPad
($4.99)
One of our early App Store favorites was Sandlot Game's somewhat adorable racer Snail Mail [link]. The game puts you in control of Turbo, a cel-shaded racing snail that rides a ribbon-like track extending through the animated, nebulous backdrop of space. His mission is to collect packages and deliver them to the farthest reaches of the universe while dodging obstacles such as laser towers, slugs, asteroids, and salt (it burns!). It's cute, colorful, and fun.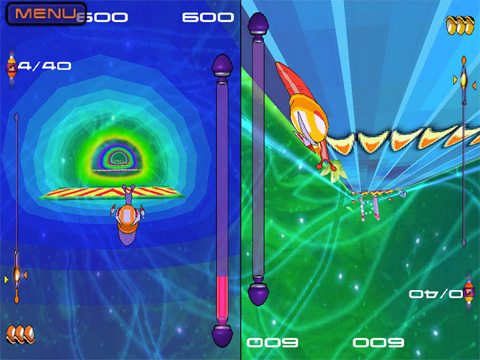 Early this month Sandlot released an iPad version of the game that features redone, high-resolution graphics, competitive and co-op multiplayer modes, and 2-4 player split-screen competitions in Race, Score, and Deathmatch modes. And yesterday, the version 1.0.1 update was released that delivers performance and control tweaks along with a few minor bugfixes.
---
Wings Earth for iPad: Flight Simulator
($4.99)
iPhone developer Bottle Rocket has released a a number of casual flight simulation titles over the past year and a half, the headliners being Wings Earth: Flight Simulator Experience [App Store] and Wings Galaxy: Space Exploration [App Store]. As a life-long flight sim fan, I've had fun with these on the iPhone and was happy to see their recent release of Wings Earth for iPad: Flight Simulator [App Store]. It's a pretty relaxing experience for those who just want to soar.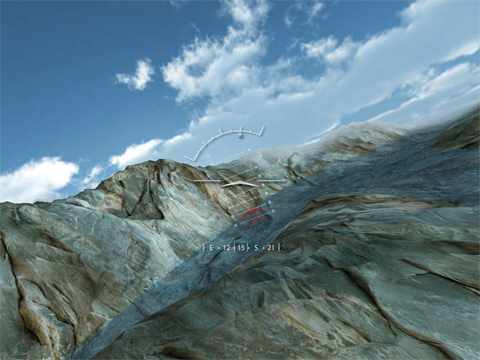 Improvements over the iPhone version include:
Improvements to all four environments
Greater sky detail and realism
Longer viewing distance
More realistic terrain and coloring
A free version (for the iPhone) [App Store] is available for anyone wanting to try before they buy.