Updates are an integral part of the App Store and its economy. They allow developers to (instead of rushing out new games) draw fresh eyes to their old games by providing more content, crucial bug fixes, and general improvements. Updates are, however, as numerous as they are important, and it's sometimes difficult to find much to say about an update other than "new levels, hooray!"
With this in mind, we've decided to take steps to "update" our coverage of updates with a comprehensive article summarizing the most important updates. Worry not, these lists will not drone on about minor bug fixes and the like; only games that have been updated in at least somewhat substantial ways will be covered.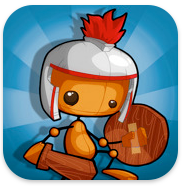 Battle of Puppets
Current Version: 1.1
[App Store]
[Our Review]
Battle of Puppets really stepped up to the plate to address player complaints, adding in a new tutorial and a complete hint system to help out new players. Other changes include increased performance on all hardware versions and a bunch of random bug-smashing.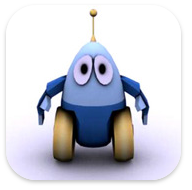 TileStorm
Current Version: 1.0.2
[App Store]
[Our Review]
This update has been long-coming, but a lot of user-friendly options have finally been added to TileStorm to make it less of a hassle to navigate the menus. There's now a pause menu, the ability to restart a level without having to exit it and reselect it, and a "back" button was added to the level select screen. The other big fix in this update is the inclusion of the ability to "surrender" up to 10 times throughout the game. This counts the level that you surrendered on as a completed level (sort of) so you can unlock more levels and come back to the difficult levels later.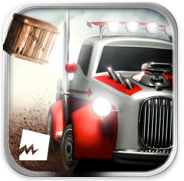 Parcel Panic – Post Car Racer 3D
Current Version: 1.2
[App Store]
[Our Review]
OpenFeint has been added, and along with that, of course, comes online leaderboards and achievements. Other issues addressed include the ability to add boxes during free ride and some slight texture work to improve the game visually.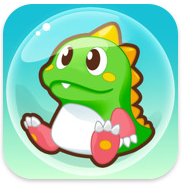 Bust-A-Move
Current Version: 2.1.0
[App Store]
[Our Coverage]
OpenFeint 2.4 has now been included in Bust-A-Move, so high-score chasers and achievement lovers can rejoice! Facebook and Twitter connectivity was also added in this update for the social networking addicts out there.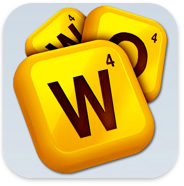 Words With Friends
Current Version: 3.06
[App Store]
[Our Review]
Along with a bunch of various bug fixes, an entirely new dictionary has been integrated into Words With Friends. The dictionary is being touted as "a big improvement" from the developer, and will probably ease a lot of frustrations that people had with earlier versions.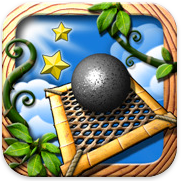 Little Metal Ball
Current Version: 1.2
[App Store]
[Our Review]
A bug in the spotlight levels that was wreaking havoc on iPhone 3Gs has been issued here, but the biggest reason that this update is worth talking about is the substantial performance improvements that you'll notice while playing the game. I really enjoyed Little Metal Ball and made that clear in my review, but it doesn't seem like many of our readers ever really latched onto the game (especially given the low number of comments on that review). I'd like to seriously recommend that anyone who likes Labyrinth-style games check this out, because it's a ton of fun and deserves some love.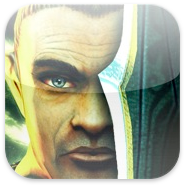 Ravensword: The Fallen King
Current Version: 1.2
[App Store]
[Our Review]
This isn't exactly a major update for Ravensword, but I'm sure that plenty of users will appreciate the integration of Crystal for online leaderboards and achievement support. Being a single-player game, Ravensword could benefit from a little bit of community integration, so I'm pretty happy about this particular update.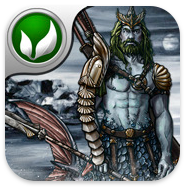 Battle For Wesnoth
Current Version: 1.3
[App Store]
[Our Review]
Kyle Poole just keeps on delivering with episodic content updates for Battle of Wesnoth, and the newly-added Episode 3 reportedly will clock in at over 10 hours of gameplay for those who delve into it. Not only has an entirely new campaign been added, but a whole slew of bug fixes (including one that reduces memory requirements to make the game more stable) and OpenFeint 2.4 with achievemens has been integrated. That, my friends, is how to do episodic updates. Bravo, Mr. Poole.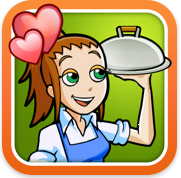 Diner Dash
Current Version: 2.0
[App Store]
[Our Coverage]
In an unexpected show of love for one of their original hit games, PlayFirst has delivered an update for Diner Dash that promises enhanced graphics (with a focus on larger sprites to make control easier), difficulty adjustments, and 10 new levels. Facebook connectivity has also been added, just in case there's a single person on your friends list who cares about your progress in an iPhone game.