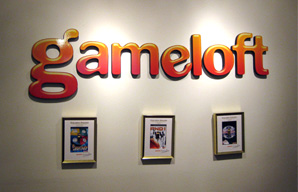 This week Eli traveled to Gameloft's headquarters in Paris for a media event demoing their upcoming games. We departed from our usual podcast format and instead Blake, Arnold and Eli spoke about the trip and the upcoming games that were shown.
Gameloft – Upcoming Games
Except for GT Racing, the rest of these games are due in the next month. Listen to the podcast for more of Eli's take on them.
Podcast: Subscribe in iTunes or Direct Download (M4A, 22MB)