Category Archives:
$16.99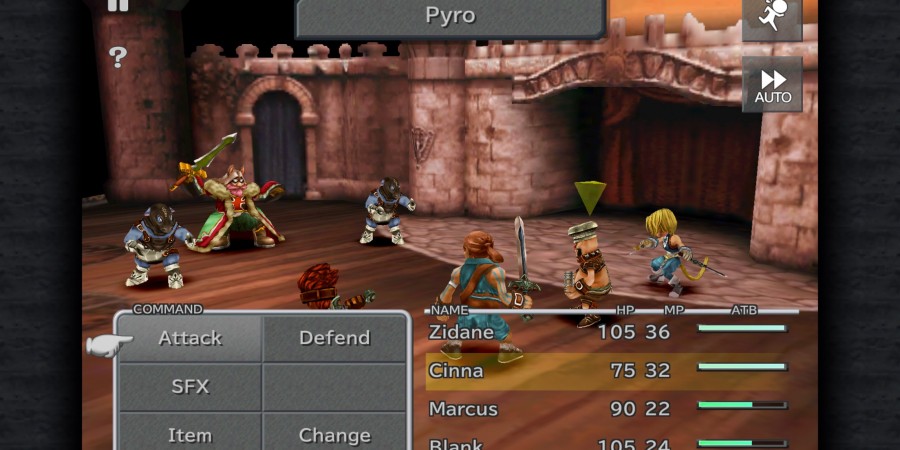 I had often wondered if we were going to see Final Fantasy 9 [$20.99] on iOS. As the only installment of the PlayStation 1 trio without a PC port, it was going to take a lot more work to get the game going on other platforms. At the same time, it's also the lowest-selling among its PlayStation peers, and while it seems to be generally more well-liked than Final Fantasy 8 these days, it's hard to say how well Square Enix would be able to financially justify what would have to be a high-effort port. Well, I guess the numbers must have finally worked out, because not only is Final Fantasy 9 now available on iOS, the quality of the port is well beyond my expectations. This is a great RPG from one of Square Enix's best eras, and it's been given an exceptional amount of care in the transition to mobile...
Friends, when it RPG rains, it RPG pours, and we're all soaking wet after the last few weeks. With the release of Adventures Of Mana [$13.99] last week and Ys Chronicles 2 [$4.99] this week, you'd think we might be able to catch a breather somewhere in between, but no, Square Enix went and dropped an 800-lb gorilla, on a Tuesday of all days, right in the middle of things. While we knew Final Fantasy 9 [$20.99] was close to release, I'm not sure anyone expected it so soon after a major release like Adventures Of Mana, but there you have it. Now, since this was as much a surprise for us here at TouchArcade as it was for all of you, it's going to take a few days to put a proper review together, so we've got some early impressions to tide you over until then...
This past weekend we learned that Square Enix would be releasing a native version of Final Fantasy III for iPad [$16.99], and the game is now available for download in the App Store. In case you've been trapped under a rock for the last couple of months, the iOS version of Final Fantasy III is an enhanced port of the 2006 Nintendo DS title, which itself was a complete 3D remake of the 1990 Japanese Famicom game...