Nearly 15 years ago, Creative Assembly and Activision released Rome: Total War ($9.99) on Windows. This was Creative Assembly's third mainline Total War release and it has gone on to become one of the most beloved entries in the franchise, which just had its newest entry Total War: Three Kingdoms released last week. Earlier this month, Feral Interactive brought Rome: Total War – Barbarian Invasion ($4.99) to iPhone after it debuted on iPad a a few years ago and since then I've been playing the main game and not just Barbarian Invasion but also Alexander ($4.99) on iPad and iPhone (when compatible). With the game and one expansion playable on iPhone and both expansions playable on iPad, I thought it was a good time to review the Rome: Total War Collection that collects all three for iOS.
As of this writing, Rome: Total War (which is the main game) is playable on both iPhone and iPad devices while only one of the two expansions is universal. Barbarian Invasion got updated for free to add iPhone support but Alexander is still iPad only. It will likely be updated at some point in the future making the whole collection playable on both iPhone and iPad. Unlike Tropico, the Rome: Total War Collection is playable across older iPads as well if you're still rocking an iPad Air 2 like I am.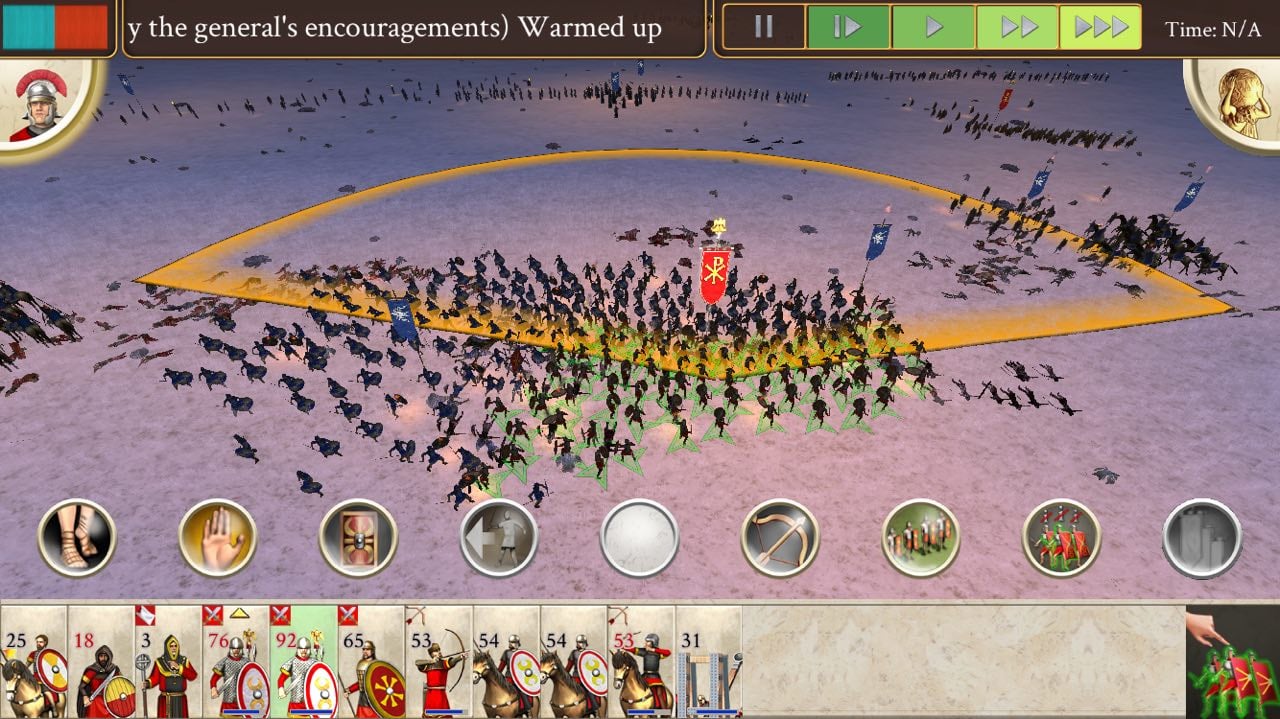 Rome: Total War is a dream come true for any fan of the Roman time period with its superlative campaign and addictive core gameplay. Combining real time strategy with turn based gameplay is something most never thought was possible, but Creative Assembly nailed it. In terms of quality, Barbarian Invasion approaches the quality of the main game and is pretty damn amazing, but Alexander wasn't as interesting or fun overall. It happens to be the second expansion for the game and while it isn't as good as the main game or the first expansion, it is still worth playing if you find yourself wanting more Total War.
In Rome: Total War, you can play through the Imperial Campaign which has you attempt to take over Rome as one of many factions. While you initially can only select from a few, the developers have allowed for an unlock cheat letting you play through with any faction without having to defeat them in the main campaign. There are more options to tweak how the campaign can play out with gameplay style, length, and more. This release offers a ton of options across the board for players and it is great to see it. If you don't want to try the main campaign, you get to experience many historical battles like the Siege of Sparta. Barring the story-focussed portions, you also have the ability to jump into a quick or custom battle with a few options. Barbarian Invasion and Alexander have the same modes but Alexander adds the Battle Tournament mode letting you take part in a series of battles for Alexander's career.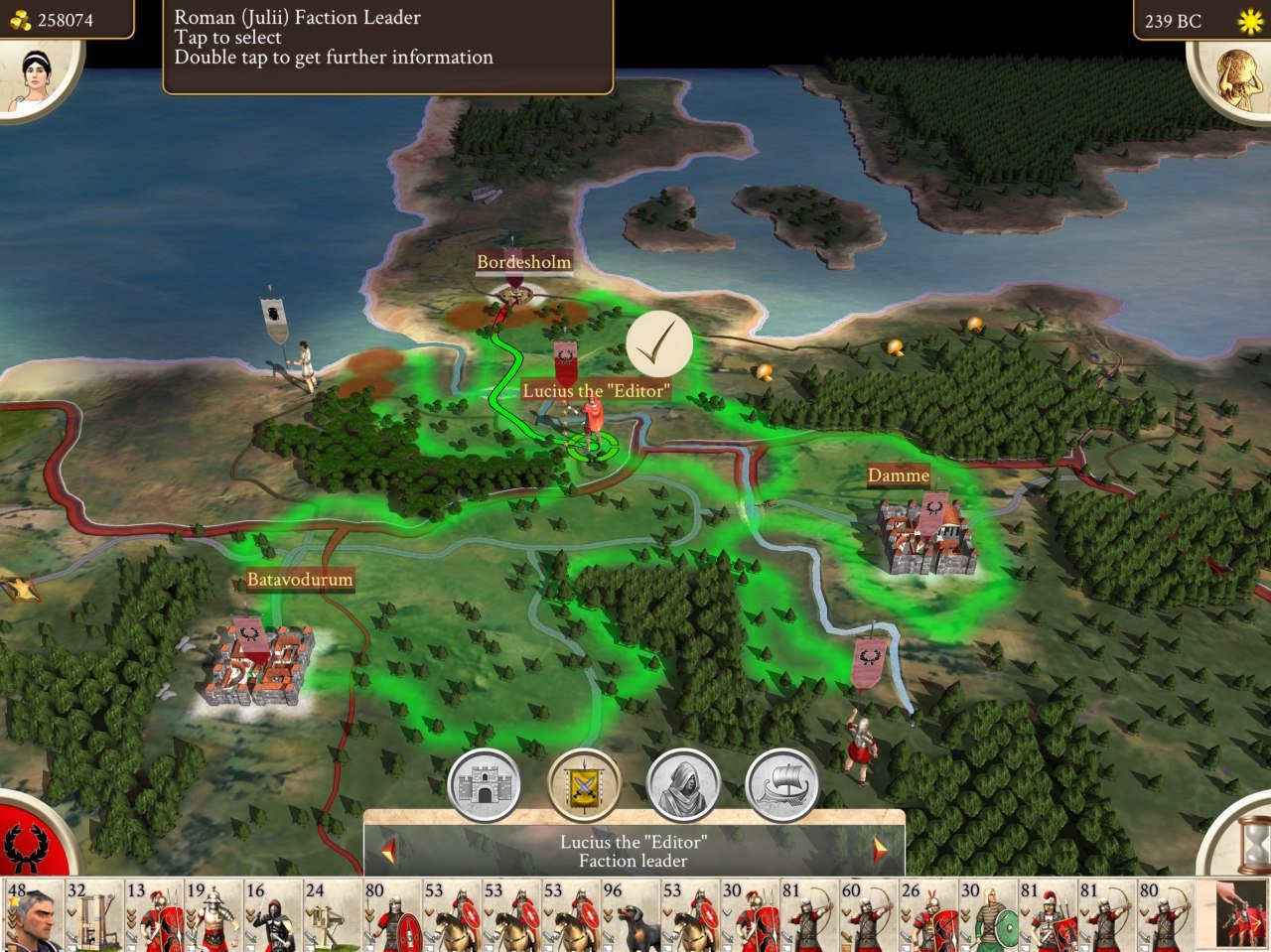 There was a time when I never thought certain strategy or simulation games would be playable outside PCs with keyboard and mouse controls but seeing many CRPGs like Baldur's Gate and Divinity: Original Sin come to consoles and mobile changed my mind. Playing through both Rome: Total War and Total War: Three Kingdoms at the same time was also quite the experience because one is their newest historic title while the other is a port of what is not only one the oldest but also what most consider the best Total War game. A lot of the core gameplay outside the menus you deal with relies on dragging to direct and different kinds of taps. Drawing paths plays a very important role here as you draw paths to select and direct various units. Camera controls are super responsive as well and you can even directly focus on specific units quickly through the bar at the bottom with units displayed. I love how you can tweak the information and help displayed to either show you everything and help you a ton or recede into the background so you can focus only on the action when possible.
Visually, this collection is a mixed bag that mostly gets everything right. These games are over a decade old on PC and there is only so much you can do without trying a full blown remake. During gameplay, most things look crisp and the game runs fine but cutscenes definitely remind you that this is a game that released a long time ago. The interface is very nicely done and looks great. There are some assets that look blurry but most things have cleaned up very well on modern screens. The map in particular looks way better than I expected it to given footage of the PC original.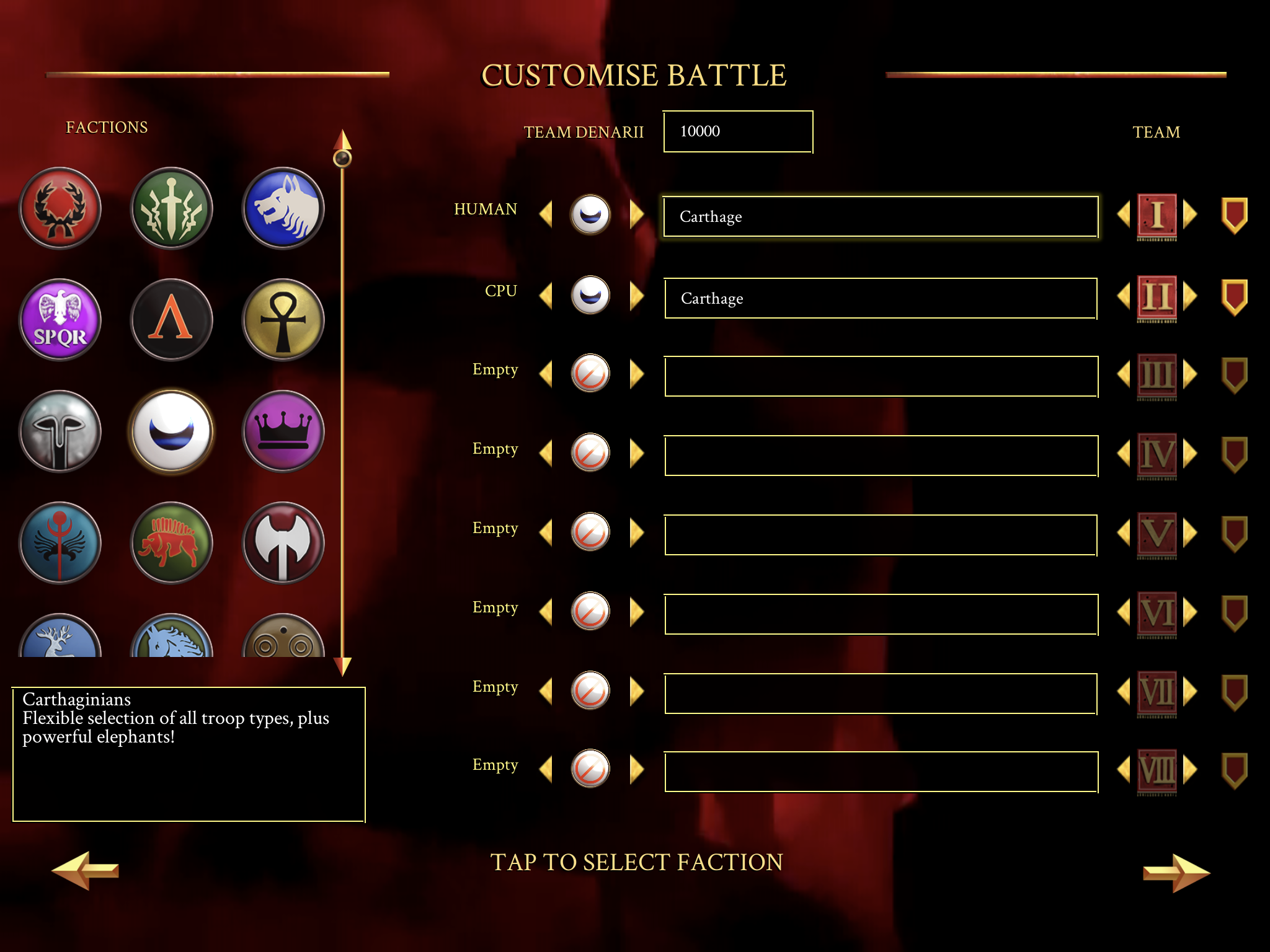 I put a lot of value into a great game soundtrack and having been recommended Jeff van Dyck's score for Rome and its expansions multiple times, I finally see why this score is considered so great. There is great use of percussion to get your adrenaline pumping in battles with some very nice intro tunes as well.
As with most games of this scale, getting overwhelmed is a big issue. If you've never played a Total War game before, you likely might find yourself lost initially, and while the game does a good job of teaching you and helping you get your bearings it might take longer to get comfortable. I know a few people who give up and never come back to strategy games like this, but the ones who do end up adoring the games. Barring that which affects all the games, I only ran into a few issues with certain cutscenes stuttering but the gameplay was excellent across the board even on my old iPad Air 2. One aspect that will definitely turn off some is the visuals that are very dated by today's standards.
Overall, Feral Interactive have done a great job in bringing a true PC classic game to modern iOS devices. Just like with Tropico, it is hard to play the original release with how great the new control options and user interface is on iOS. Another parallel to draw to that game is how it is better suited to iPad. It is awesome seeing a complex game like this translate well to iPhone screen sizes but you're missing out by not experiencing the modern control options without a larger screen here. If you aren't sure if the whole set is worth it for you as someone unfamiliar with the genre, give the original a go before buying the expansions. Rome: Total War is beyond worth the asking price on its own and is a fantastic introduction to Creative Assembly's excellent series. If you've played it earlier on PC and are wondering how the game translates to iOS, the collection is a no brainer purchase. This is exactly the kind of game I want to see more of on iOS. Thinking of this release as just a port is a disservice to how much it has been improved visually and functionally for touchscreens.