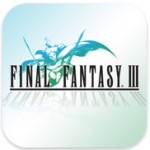 This past weekend we learned that Square Enix would be releasing a native version of Final Fantasy III for iPad [$16.99], and the game is now available for download in the App Store. In case you've been trapped under a rock for the last couple of months, the iOS version of Final Fantasy III is an enhanced port of the 2006 Nintendo DS title, which itself was a complete 3D remake of the 1990 Japanese Famicom game.
About a month ago, Final Fantasy III [$15.99] was released for iPhone and iPod touch devices, and we found the game quite entertaining in our review. Despite some thoroughly old-school game design, this role-playing game still managed to be a whole lot of fun, and both looked great with Retina Display graphics and was a joy to play with the touch interface.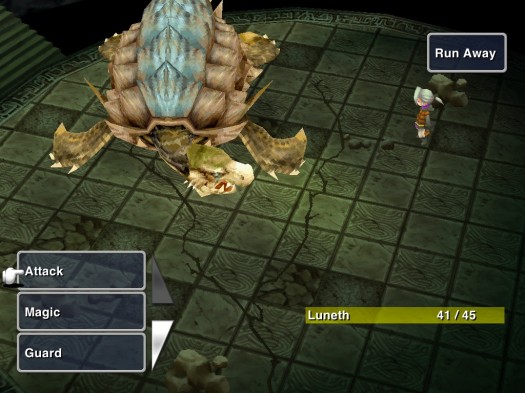 There's not a whole lot to tell about the iPad version of Final Fantasy III, as for the most part it's the same exact game. The gameplay area has been enlarged and much of the user interface has been tweaked to accommodate the larger screen, but beyond that you're getting pretty much the same experience that was had on the iPhone a month ago. Actually, the low resolution texture work in the game is even more pronounced on the iPad's bigger screen, making for even more pixelated visuals than that of its smaller screened counterpart. It's not terrible mind you, but the tradeoff for a larger play area is a slight hit in the visual department.
Interestingly, the game description states that the 3D visuals have been improved for the iPad release, but I definitely have not noticed anything to this effect in my limited time test driving the game. It also mentions story sequences exclusive to this iPad version, but again I haven't come across anything like this yet. As I'm already 25+ hours into the iPhone version of Final Fantasy III, starting completely fresh with the iPad version just to find out if there's any additional features sounds like a hard pill to swallow. But my curiosity will surely get the best of me, and I'm already planning on doing just that.
If your'e a huge Final Fantasy fan and only own an iPad, and haven't yet picked up the iPhone version to play in pixel doubled mode, then this native iPad version of Final Fantasy III looks like a pretty safe bet. If you own both devices and have already purchased the iPhone version, you're probably better off just sticking with that one as the iPad specific enhancements don't seem to be substantial enough to warrant another purchase.
If there was some sort of cross-device save file syncing then I might be more apt to recommend both, since you could progress in your game no matter which device you happened to want to play on. The bottom line though is that Final Fantasy III is a great game on either device, and now you have an option of choosing which one you want it on.