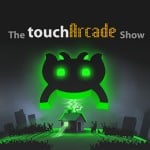 This is a long one, with a lot of oddly on topic random sort of off topic chat about things ranging from the way Apple wants you to launch games to outdoor hockey games to our feelings on Kody from Sister Wives. Of course, like all episodes we discuss the hot games of the week, how TowerMadness 2 can stand out in a crowded genre, and more. Moving on, news is next with tons of stuff happening this week, the biggest story probably being the King.com trademark drama. Be sure to listen.
If you've been having trouble with our podcast feed, it seems like the way to fix it is by unsubscribing and resubscribing in your podcast management app of choice.
Don't forget to shoot us emails with any questions, feedback, or anything else relevant or irrelevant to podcast@toucharcade.com. We read 'em all, even if they don't make it into the podcast.
As always, you can listen to us with the links below... And if you like what you hear, please subscribe and/or drop us a review in iTunes. Much appreciated!
iTunes Link: The TouchArcade Show
Zune Marketplace: TouchArcade.com Podcasts
RSS Feed: The TouchArcade Show
Direct Link: TouchArcadeShow-139.mp3, 80.1MB
GAMES
NEWS
---
This week's episode of The TouchArcade Show is sponsored by…
Urp!, Free - URP! - the 360 degree puzzle platformer from Crazy Tooth Studio!
Urp must travel from galaxy to galaxy saving planets in this beautiful new game experience for iPhone and iPad. Each level is a 360 degree puzzle!
Both casual gamers and fans of retro platformers will love the Urp! experience. Customize your Urp character: change colors, add accessories, and boost Urp's powers!
With challenging puzzles and addicting gameplay, Urp offers hours of fun... with some hidden surprises along the way!
For just $1.99 on the App Store you can explore the Urp Universe!
How many planets can you save?
Free