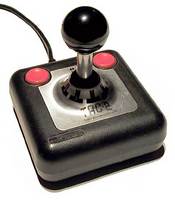 Right now there are 250,000 apps in the App Store. One of the biggest categories of apps are games. And happily, for folks like me, there's no shortage of retro inspired / remake titles among them. Apple recently setup a retro game section of the App Store, in fact.
For those that haven't really explored this side of the App Store, I point you to a nice little roundup that Mashable recently put together. Ten titles -- all of which we've covered in the past -- that won't disappoint (though, we might urge folks towards Rogue Touch or Sword of Fargoal for their Rogue fix, as opposed to Gadnreas' never-updated, 2008 release featured in the roundup). Of course, ten games is just the tip of the iceberg as far as the list of great retro titles available for iOS devices, but if you're just beginning to taste the awesomeness of these classics -- baby steps.
Those looking for more recommended retro titles can have a look at our list of Retro-related game stories.