In a surprising move, 2K Games has dropped the price of Civilization Revolution from $6.99 to Free for one day. We looked at the game back in August when it was first released for the iPhone:
Civilization Revolution is the latest iteration of Sid Meier's dynasty of games where the player is simply tasked with the goal of building an empire to stand the test of time. Like previous Civilization games, Revolution is a turn-based strategy game where you take command of a primitive civilization from their meager beginnings to complete world domination. Civilization Revolution was originally released in 2008 to strongly positive reviews.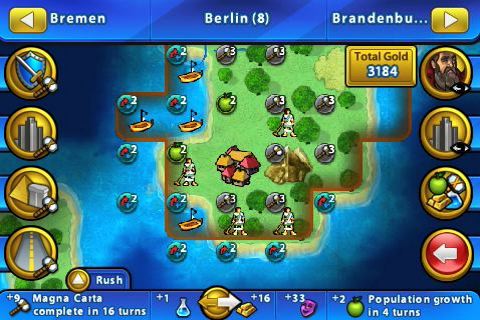 Pick it up for free while you can.
$2.99