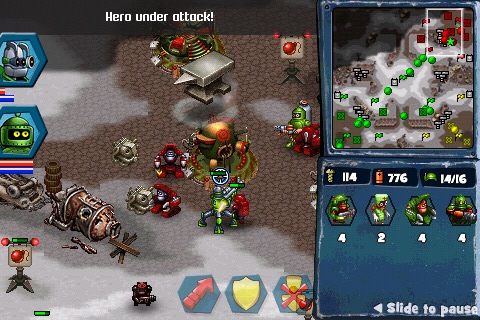 Mobile developer Vogster was also present at E3 showing off their first iPhone title Robocalypse. Robocalypse was an award-winning real time strategy game that was originally released for the Nintendo DS in 2008 and is now coming to the iPhone.

Robocalypse – Mobile Mayhem for the iPhone features all the zany characters, hilarious dialog and fast-paced, yet accessible action of the original game. In Robocalypse – Mobile Mayhem, players will build and command robot armies to fend off attacks from the evil Demolisher and his near-endless supply of maniacal mechanical marauders.
The game has been adapted to the iPhone with enhanced graphics, music and improved play area.

Vogster has posted this trailer of the upcoming game which gives you quick glance at the title, but we've also recorded a walkthrough of the game at E3 which we will post shortly.