Gamevil's classic action role playing game Zenonia has gone live in the App Store [link] at a price of $5.99.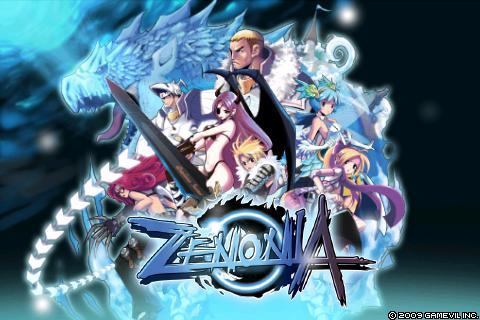 Zenonia is a port of the company's mobile title which ranks very highly on the Korean mobile charts (over 600,000 copies sold).  The game is a very deep RPG with many nice details including day/night changes, slower movement when carrying many items, as well as the usual leveling up system, and skill upgrades.
"We're thrilled to launch ZENONIA on the Apple App Store", said Kyu Lee, president of GAMEVIL USA. "The revolutionary iPhone and iPod touch have allowed us to develop a unique version of this game and we are certain fans will love the engaging gameplay and captivating fantasy world we've created."
We spent some time with Zenonia during our interview with Gamevil at GDC and our own Eli took a look at a pre-release of the iPhone version earlier this month.
If you've been looking for something on the App Store that compares to the classic 16-bit RPG's from days of yore, Zenonia may just be what you've been searching for — especially since according to GAMEVIL, Zenonia comes packed with over 40 hours of gameplay.
See our gameplay video of the beta.

[ Full HD version | Low Bandwidth version ]
Zenonia is being discussed in a form thread where readers are excited to see the release and are liking what they see so far.
Finally, a developer walkthrough video gives you an overview of the game:
App Store Link: Zenonia, $5.99