Each and every day new mobile games are hitting the App Store, and so each week we put together a big old list of all the best new releases of the past seven days. Back in the day the App Store would showcase the same games for a week, and then refresh those features each Thursday. Because of that developers got into the habit of releasing their games throughout Wednesday or very early Thursday in order to hopefully get one of those coveted features spots. Nowadays the App Store refreshes constantly, so the need for everyone to release all on the same day has diminished. Still, we've kept our weekly Wednesday night format as for years that's the time people knew to check TouchArcade for the list of new games. And so without further ado please check out the full list of this week's new games below, and let us know in the comments section which games you'll be picking up!
---
Alien: Isolation ($14.99)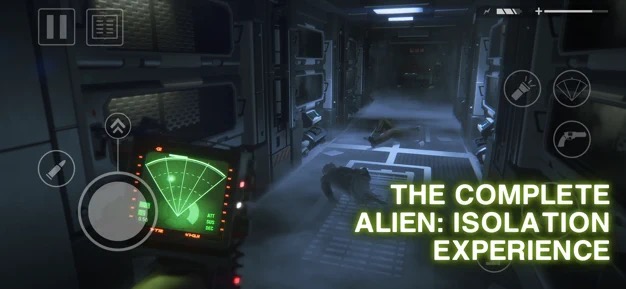 iTunes Description
When she left Earth, Ellen Ripley promised her daughter she would return home to celebrate her 11th birthday. She never made it.

Fifteen years later, Amanda Ripley learns that the flight recorder from her mother's ship has been recovered. Amanda enters Sevastopol space station to finally solve the mystery of her mother's disappearance, only to confront an unknown menace.

Engage in a terrifying quest for survival as you navigate the labyrinthine Sevastopol station. Unprepared and underequipped, you will need all your wits and daring to get out alive.
Forum Thread: Alien: Isolation (by Feral Interactive)
---
Ant War – Kingdom Battles (Free)
iTunes Description
Gather and stack up sugar cubes to build your glory ant nest.
Upgrade your ant nest to a bigger and stronger one.
Compete with other enemies' ant armies to find out the best player.
Recruit lost ants to build up your army and get a larger colony.
Higher-level nests will hatch more ants for your team.
Free ants can steal from other ants to bring more sugar cubes to your nest.
Forum Thread: Ant War – Kingdom Battles (by Genix Lab)
---
Blast Waves ($3.99)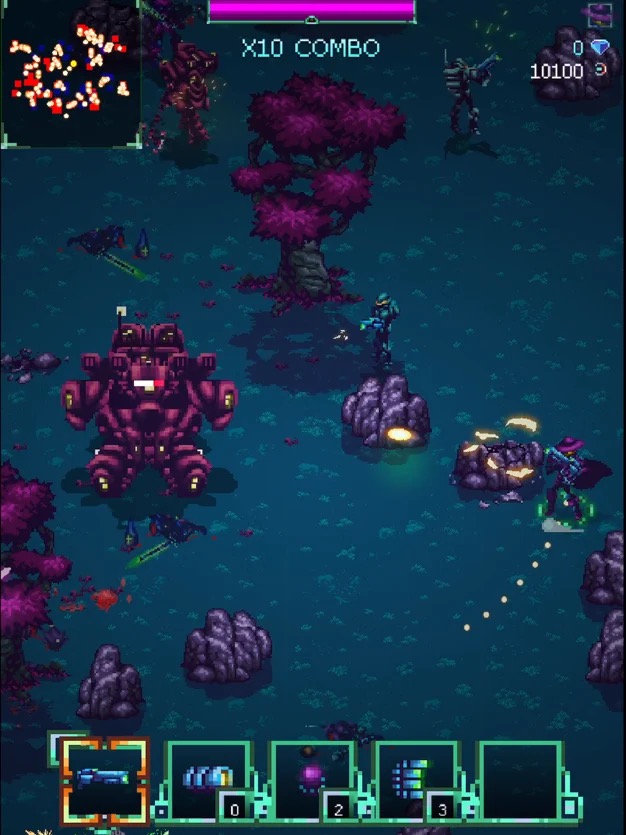 iTunes Description
Blast Waves is a tactical arcade shooter where time only moves as you move, and every shot counts.

Play through the rogue-like Survival Mode as a fresh recruit. Rapidly gain new weapons and abilities while trying to make it through an intergalactic conflict.

Most troopers won't make it. The few that do survive become permanently playable as clone squad commanders. In the auto battler-like Command Mode, players build and organize squads while fighting to last as long as possible against overwhelming odds.
Forum Thread: Blast Waves (by Kyle Barrett)
---
Dynasty Origins: Conquest (Free)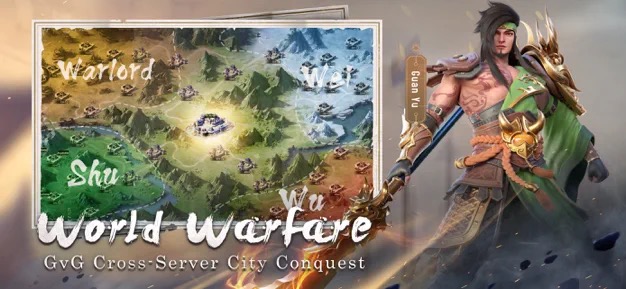 iTunes Description
Dynasty Origins: Conquest is the newest 「Dynasty Origins」 work by Youzu Games. With a customizable 4×4 layout, new outstanding generals and alliances, command and conquer your way to the throne!
Forum Thread: Dynasty Origins: Conquest (by YOOZOO)
---
Garage: Bad Dream Adventure ($4.99)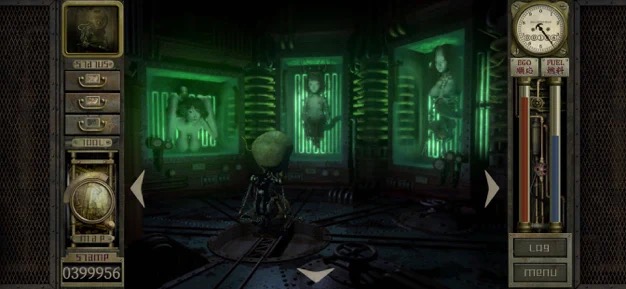 iTunes Description
"Garage: Bad Dream Adventure" was originally released as a PC adventure game in 1999. In this game, the player character enters his inner world through a psychotherapeutic machine. He is turned into an odd-looking biological machine and searches for a way to escape from that world. Because of its unique world setting, it is described as one of the top 3 warped games or bizarre games.
Forum Thread: Garage: Bad Dream Adventure (by Tomomi Sakuba)
---
LinearShooter Remixed ($1.99)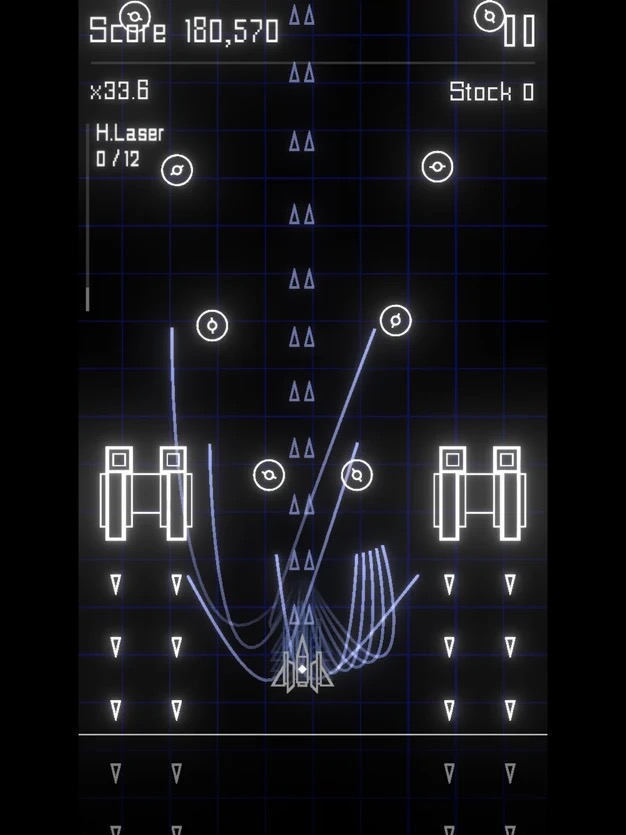 iTunes Description
"LinearShooter Remixed" is a game that combines vertical scrolling bullet hell shmup with rogue-lite that combine power-ups to build builds.
Let's aim to clear the stage by assembling your ship with power-up while getting drunk with minimal and beautiful graphics and trance music.
Forum Thread: LinearShooter Remixed (by Annulus Games)
---
Linia Super (Free)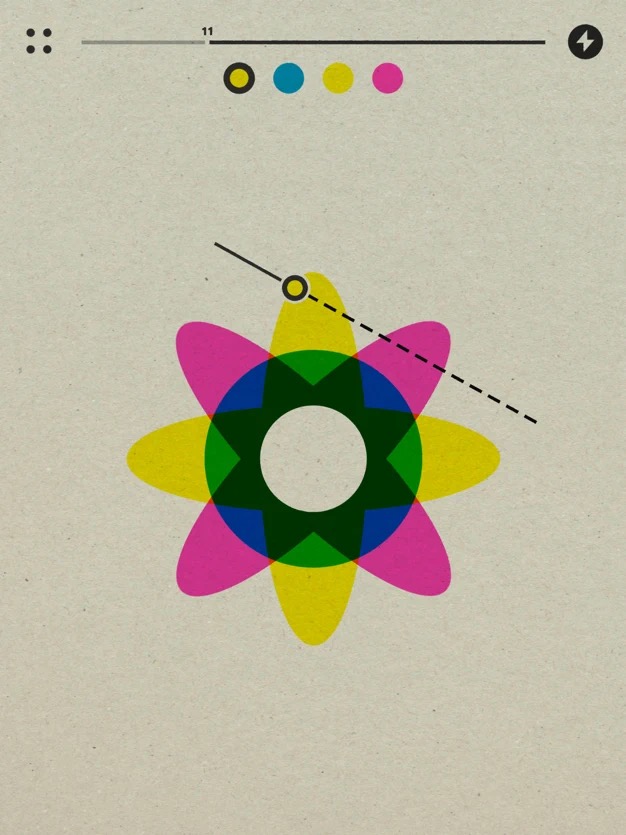 iTunes Description
Linia is back and does it in style with revamped visuals and more than 100 levels packed with original and unpredictable puzzles.
In "Linia super" – the second edition of the game downloaded by over 1 million users worldwide – you will once again go hunting for color sequences, drawing a line to create the correct connection between the different shapes on the screen.
But this time, to make it even more engaging, you will also have to keep an eye on the ruthless passing of time while you collect the "Liniacoins" that will help you through the exciting chapters of the game.
Forum Thread: Linia super (by Blackrobot Games)
---
Monster Rancher 1 ($15.99)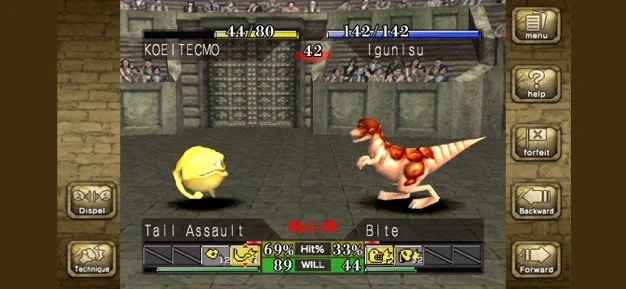 iTunes Description
22 years since its release, the legendary monster training game "Monster Rancher" is bringing back the exciting days of growing and training your unique monsters!
Discover, raise, combine, and train your monsters from more than 200 available types to make the strongest original monster of your own.
You can even choose how you want to train them! Will you dote on them or enforce an intense training regime? Find your own style among endless possibilities!
Forum Thread: Monster Rancher (by KOEI TECMO GAMES)
---
Monster Rancher 2 ($22.99)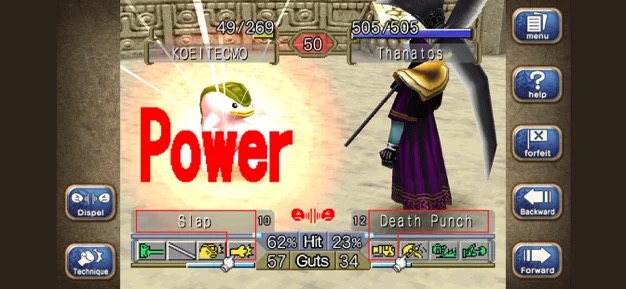 iTunes Description
The second instalment of the legendary "Monster Rancher" series and the fan-favorite "Monster Rancher 2" features improved versions of the highly successful training and battle systems of the "Monster Rancher",approximately 400 monster types, and brand-new events and mini-games!

What kind of monster will be born from your favorite CD?
Become a monster breeder now and train your monsters to participate in battle competitions!
Forum Thread: Monster Rancher 2 (by KOEI TECMO GAMES)
---
Nekograms ($1.99)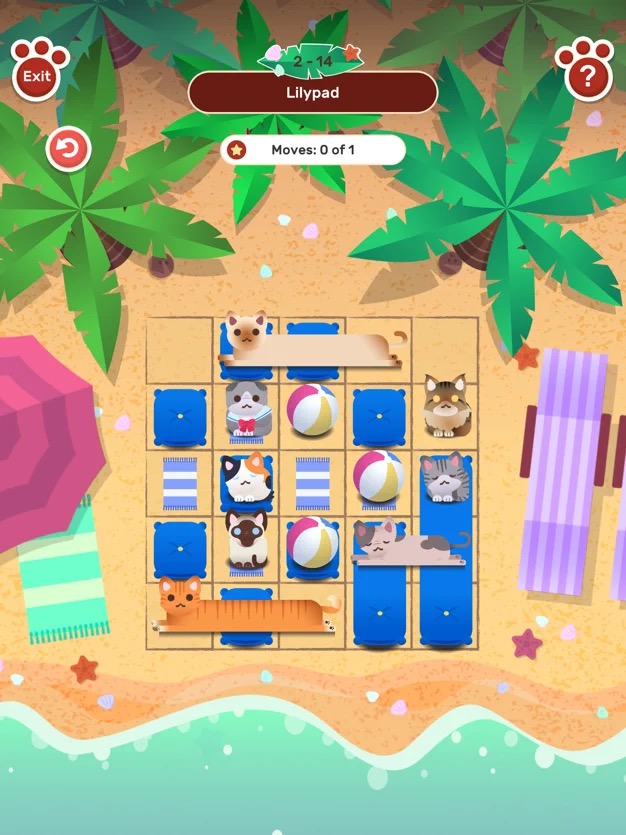 iTunes Description
Help cats get to sleep in this adorable puzzle game.

Adorable and addictive!

Move the cats and cushions so that every kitty is nice and comfy. But there's a twist! Cats only move left and right, cushions only move up and down.
Forum Thread: Nekograms (by Hungry Sky)
---
One Hand Clapping ($9.99)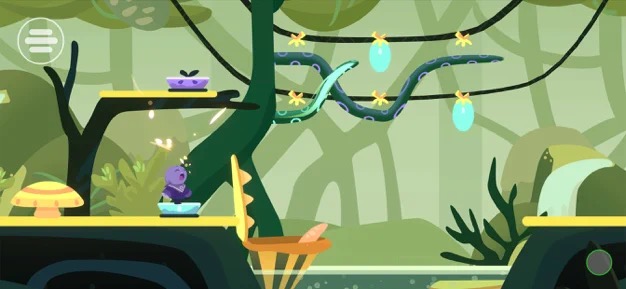 iTunes Description
One Hand Clapping is a relaxing, inspiring puzzle platformer that focuses on vocal input to progress through its vibrant world. Build confidence in your voice as you utilize melody, rhythm, and harmony as your tools. Take your time. You have nothing to lose and won't get punished for making a mistake.
Meet loveable characters who will assist you and cheer you on and inspire self-expression without being pushy. You don't have to be a vocalist prodigy to enjoy One Hand Clapping. Just conquer your doubts, battle the silence, and sing your song.
Forum Thread: One Hand Clapping (by HandyGames)
---
Peace, Death 2 ($0.99)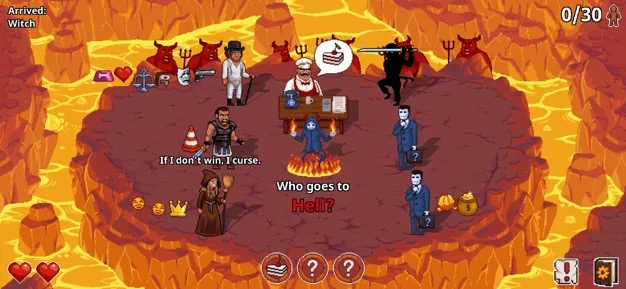 iTunes Description
Peace, Death! 2 is a midcore turn-based logic game where you send clients to Hell, Heaven, or Purgatory and help members of the Reapers Union.

In a place beyond time and space, the Reapers formed an independent Union so they wouldn't have to answer to the Horsemen of the Apocalypse anymore.
With no acceptable candidate for the position of Union leader, the atmosphere at the Union has descended into blissful anarchy, which is not great for productivity.
Fortunately, a new Reaper gets hired as a Sorter one day – you.
Forum Thread: Peace, Death 2 (by Azamat Bayzulaev)
---
Pixel Pro Winter Sports (Free)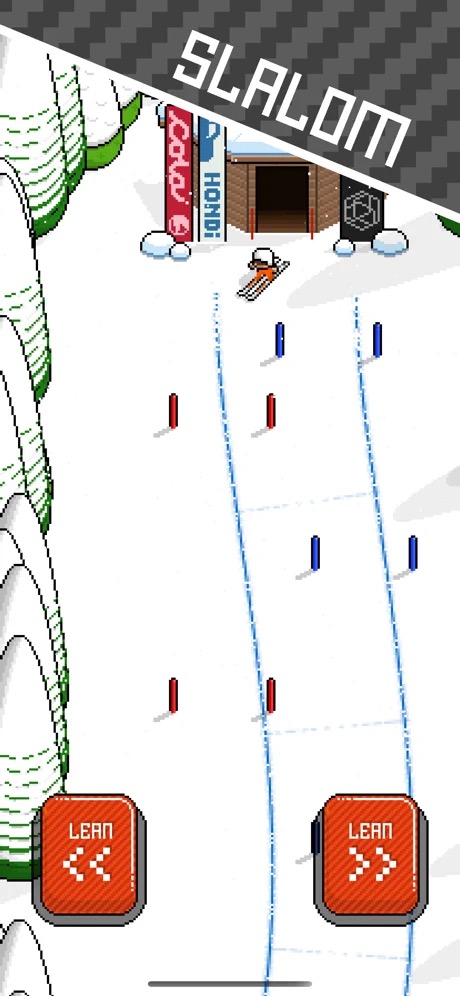 iTunes Description
Pixel Pro Winter Sports is an incredibly addictive pixel-art makeover of your favourite wintertime sports.

Carve down the slopes in Downhill skiing, nip over to the Bobsled track for a hair-raising run, or aim for Olympic gold in the Slalom or Ski Jump.
Forum Thread: Pixel Pro Winter Sports (by Pixamo)
---
Tap Wizard 2: Idle Magic Quest (Free)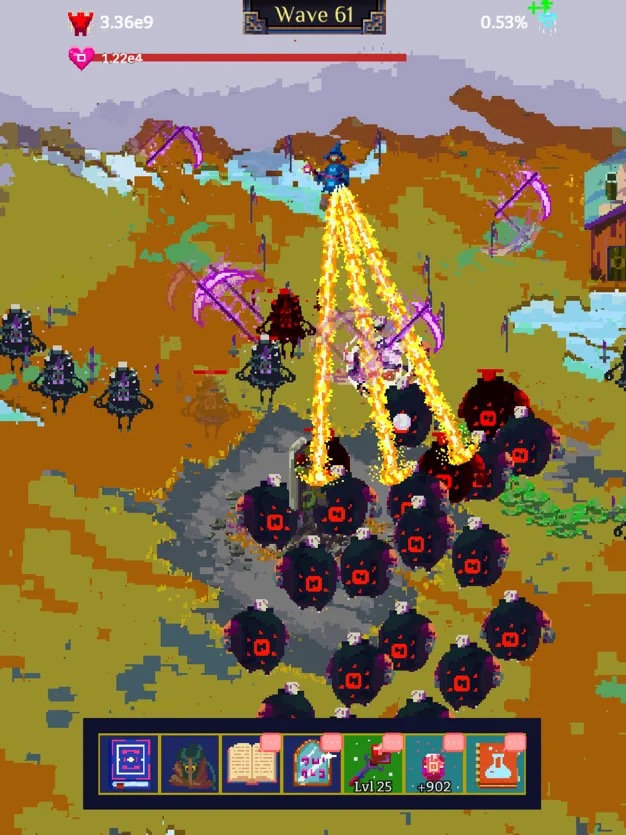 iTunes Description
On a magic quest to secure the Chronosphere, the Wizard is ambushed by the Dark Forces. Hope is lost as the Wizard takes their last breath…until the Chronosphere hums and rewinds time itself! Armed with knowledge of the assault and increased Power, the Wizard steels themselves for the next Wave!

Tap Wizard 2 Idle Magic Quest will take you on a journey full of magical action and wonder. Wield magical skills and fight the dark forces to secure the Chronosphere. This is one of those Warrior Magician Games that will allow you to have the fun and excitement of a Fantasy Idle RPG game with thrilling challenges.
Forum Thread: Tap Wizard 2: Idle Magic Quest (by TopCog)
---
Wild Honesty (Free)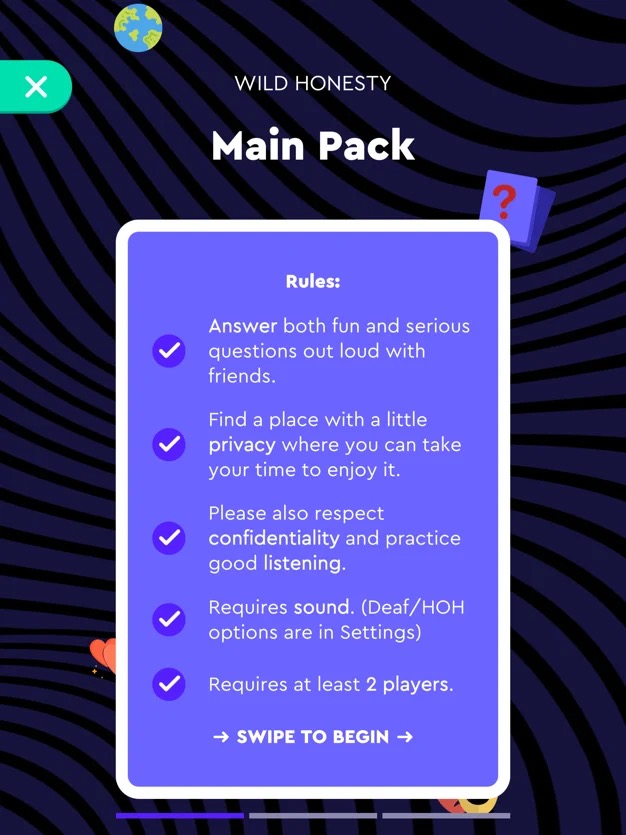 iTunes Description
Grow, enrich, and deepen your friendships in this party game about vulnerability, conversations and connection. Designed for 2-5 players, share thoughts, feelings, and opinions in a welcoming environment while being authentically heard, seen, and understood for who you are. Get to know your friends and family better as you have meaningful, fun, and mindful conversations across a wide range of topics. Choose and personalize your gameplay depending on your comfort level, the closeness of your relationships, and how vulnerable you want to be.
Forum Thread: Wild Honesty (by That's Not A Game LLC)
---
Word Boxing (Free)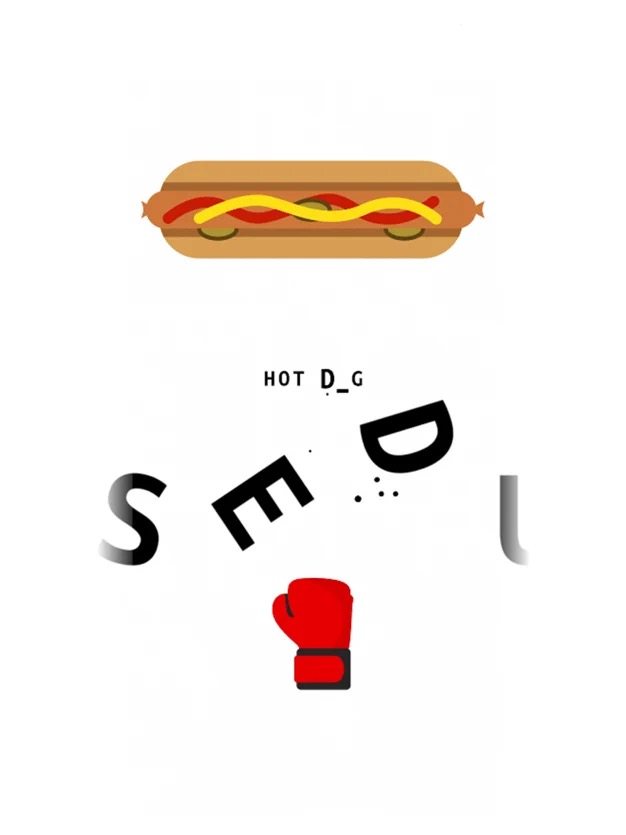 iTunes Description
Improve your reaction speed and basic knowledge!
A game combining WORD-PUZZLES and BOXING.
Forum Thread: Word Boxing (by Tim Kretz)
---