Each and every day new mobile games are hitting the App Store, and so each week we put together a big old list of all the best new releases of the past seven days. Back in the day the App Store would showcase the same games for a week, and then refresh those features each Thursday. Because of that developers got into the habit of releasing their games throughout Wednesday or very early Thursday in order to hopefully get one of those coveted features spots. Nowadays the App Store refreshes constantly, so the need for everyone to release all on the same day has diminished. Still, we've kept our weekly Wednesday night format as for years that's the time people knew to check TouchArcade for the list of new games. And so without further ado please check out the full list of this week's new games below, and let us know in the comments section which games you'll be picking up!
---
Ancestors Legacy: Vikings (Free)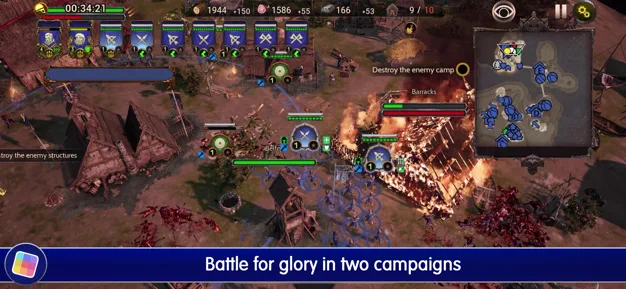 iTunes Description
The sound of clashing swords and axes. The smell of burning buildings. The thrill of battle, and the glory of Valhalla. Take command of a viking army and march against your foes. Raid their resources, pillage their towns, and deal a deadly fate to any fools that raise their arms against you. In Ancestors Legacy: Vikings, you make all of the decisions. Will you hide amongst the trees to ambush your opponents? Flank them to send them scrambling? Or throw yourself headlong into their numbers?
Forum Thread: Ancestors Legacy: Vikings (by Destructive Creations)
---
Arcane Golf ($1.99)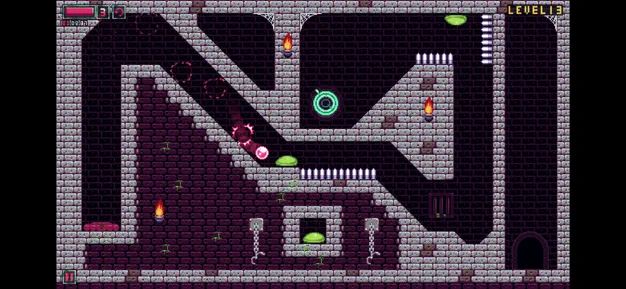 iTunes Description
Arcane Golf is a miniature golf puzzle game set in a fantasy world full of dungeons, dangers, gems, and geometry.

Play across 200 levels set in 4 unique courses inspired by classic adventure games. From enchanted gems that can instantly teleport the ball, to slimes that swallow it whole, you'll constantly need to change things up if you want to beat every level!
Forum Thread: Arcane Golf (Clickteam USA, LLC)
---
BadWeekend (Free)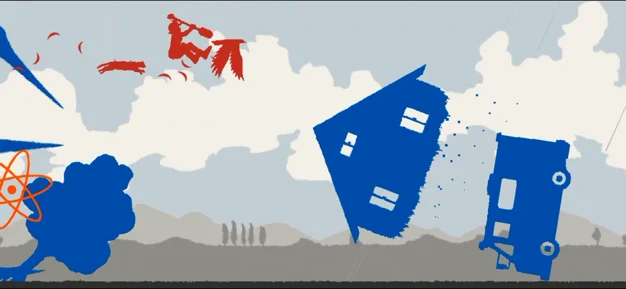 iTunes Description
BadWeekend lets you run or fly to a relaxed beat of music with simple controls.

-You can transform into birds and fly by touching the screen.
-If you double tap, "Impulse Jump" is activated.
-Flying and "Impulse jump" consume energy.
-Save the drifting companions to shelter.
-The rescued companions will help you on your journey.
Forum Thread: BadWeekend (by CHUL YOUNG KANG)
---
Blind Drive ($3.99)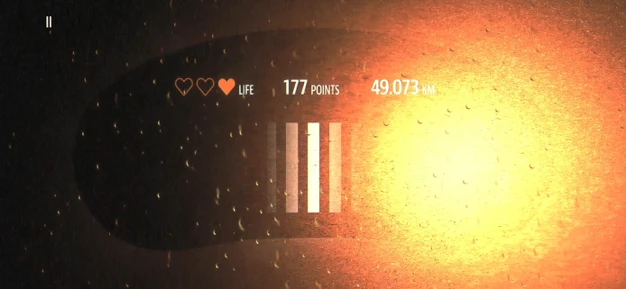 iTunes Description
Blind Drive is a unique one-of a kind experience: an audio-based, black comedy arcade action game.

The entire game is experienced through your ears. You're blindfolded and going against traffic. Cars rushing past, angry drivers yelling at you. Cops on your tail. And you can't see a thing. Listen carefully now – do your ears have what it takes?
Forum Thread: Blind Drive (by Lo-Fi People)
---
Clan N (Free)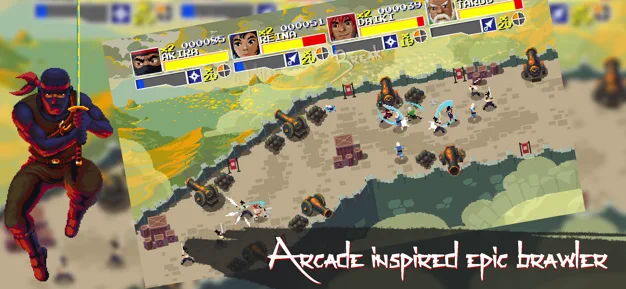 iTunes Description
Clan N is a beat'em up game which combines the classic arcades gameplay with today's modern brawlers. With a fast paced nature, you have to dodge, block and use your light, heavy and special attacks wisely to progress. With an ancient far east theme, you'll get challenged across 7 different levels with many different enemies and Mid/End level bosses.
Forum Thread: Clan N (by Creamative/Klik! Games)
---
Coffee Flight (Free)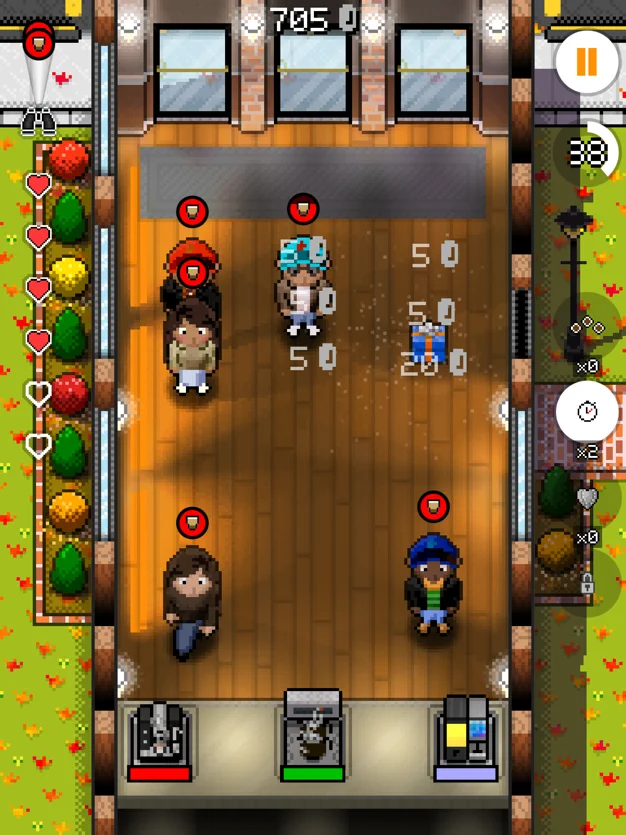 iTunes Description
Welcome to a most unusual cafe. Swipe and toss beverages at customers who have no patience to wait at your counter. Inspired by old school arcade mechanics, this simple game requires practice and skill to master.

Unlock all 9 drinks, each with their own unique game mechanics, and earn in-game currency to buy helpful upgrades and power-ups. Progress to rank 10 and unlock the endless Rush Hour Challenge to truly test your skills!
Forum Thread: Coffee Flight (by tiny b code)
---
Dragon's Blade: HoL ($2.99)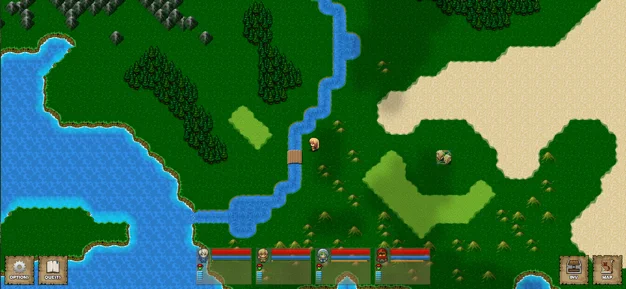 iTunes Description
Good old fashioned RPG fun!

Explore a massive pixel art world and engage in classic turn-based RPG combat in this sequel to the hit RPG series Dragon's Blade!
Forum Thread: Dragon's Blade: HoL (by Nathan Darst)
---
Fer.al (Free)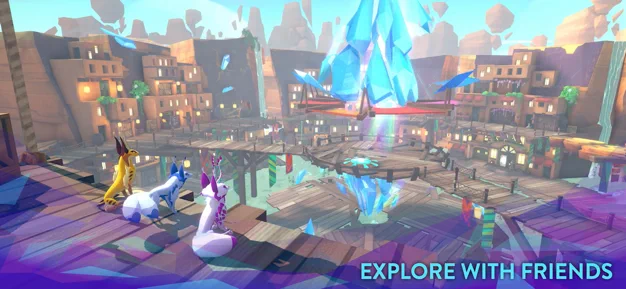 iTunes Description
Join an online fantasy world where you'll become your own creature of myth, and explore a one-of-a-kind universe together with friends! Create your unique style, design your own Sanctuary, collect and craft unique items, meet fantastical characters on intriguing quests, play games, and face challenges to earn rewards with each new Season! What will you become when you go Fer.al?
Forum Thread: Fer.al (by Wildworks)
---
Hero Castle Wars (Free)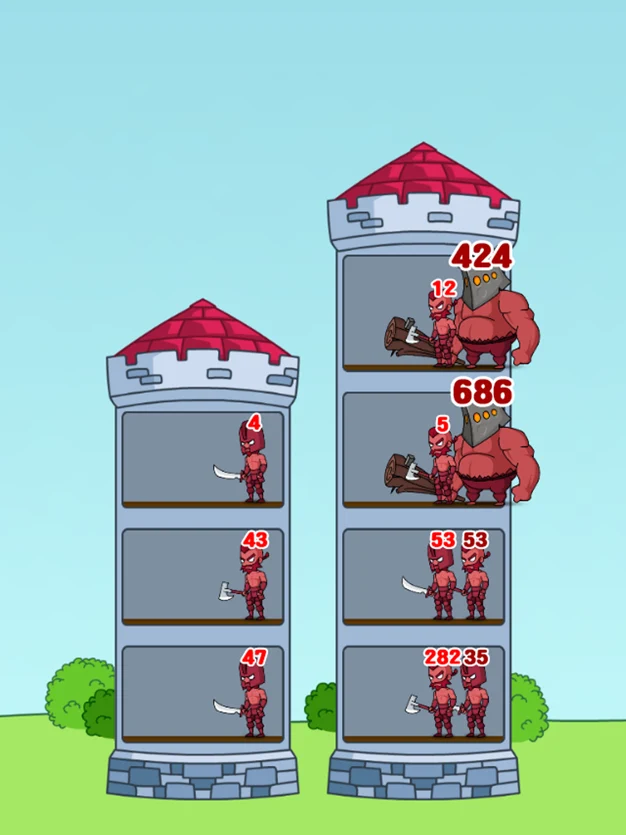 iTunes Description
Many monsters and enemies in the tower. You need to defeat them, get treasures and save hostages.
You can play everywhere ,every time. It is a boring killer game.
Forum Thread: Hero Castle Wars (by TuTApp Games)
---
Laid-Back Camp Virtual Motosu ($15.99)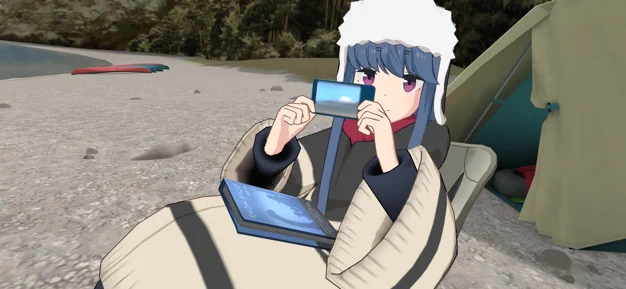 iTunes Description
Set near scenic Mt. Fuji, Nadeshiko, Rin & co. encounter a variety of unique situations. Join them for a short 3D adventure game (each version is about the length of an anime episode), where the fully voiced characters and vibrant scenery will make you feel like you're really there!
Forum Thread: Laid-Back Camp Virtual Motosu (by Gemdrops, Inc.)
---
Lungo – Logic Game (Free)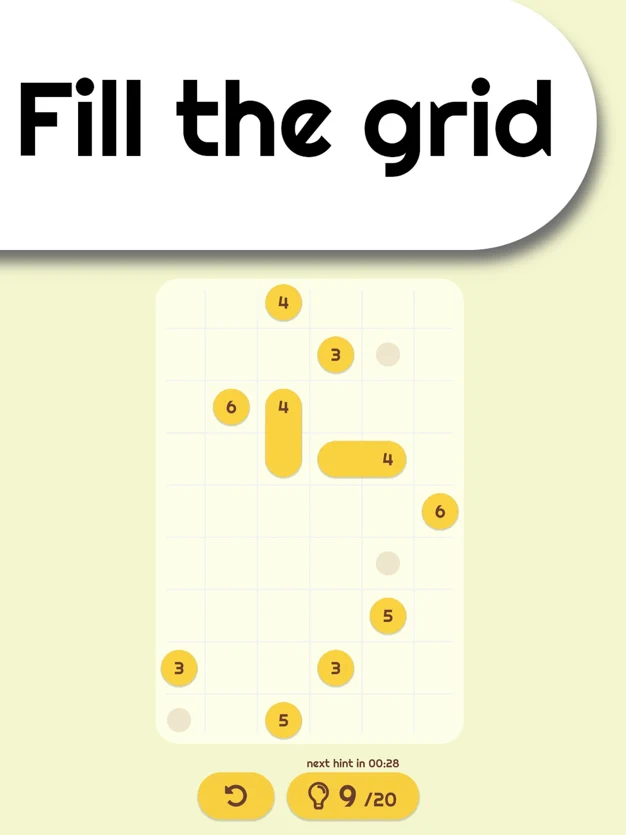 iTunes Description
Lungo is a logic game that will thoroughly test your thinking and deduction. Fill the board and cover all grey dots to solve the puzzles. Although the puzzles look simple and minimalistic at first sight, it may surprise you how challenging the game can be.
Forum Thread: Lungo – Logic Game (by Jindrich Zak)
---
Mitoza (Free)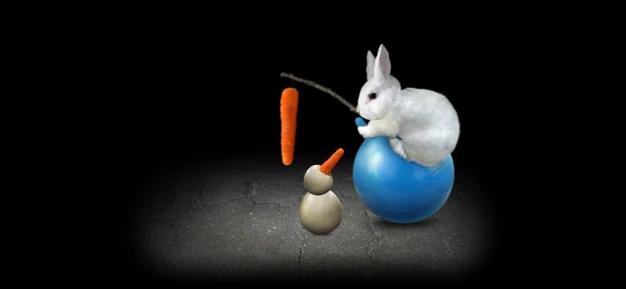 iTunes Description
It's not a game. It's a toy.

It all starts with a seed.
Explore all cycles and prepare yourself to accept the inevitable effects of Mitoza.

Mitoza is a surreal choose-your-own-adventure game by Gal Mamalya, published by Second Maze.
Forum Thread: Mitoza (by Gal Mamalya/Second Maze)
---
Mystery of Camp Enigma II ($4.99)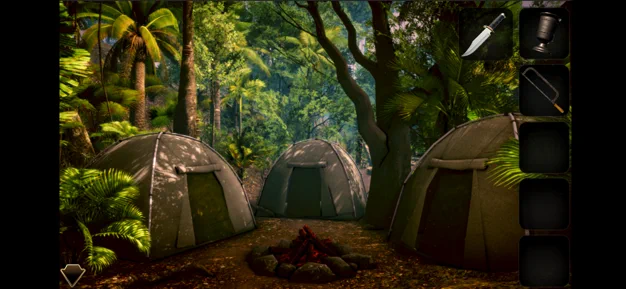 iTunes Description
Mystery of Camp Enigma continues in Part II of the thrilling series, picking up where you last left the adventure in the radio tower. You discover a remote signal being transmitted from somewhere on the island. Where the signal is coming from is unknown and it is your objective to investigate, along with your continuing mission to discover the missing army personnel.
Forum Thread: Mystery of Camp Enigma II (by M9 Games)
---
Otter Ocean – Treasure Hunt (Free)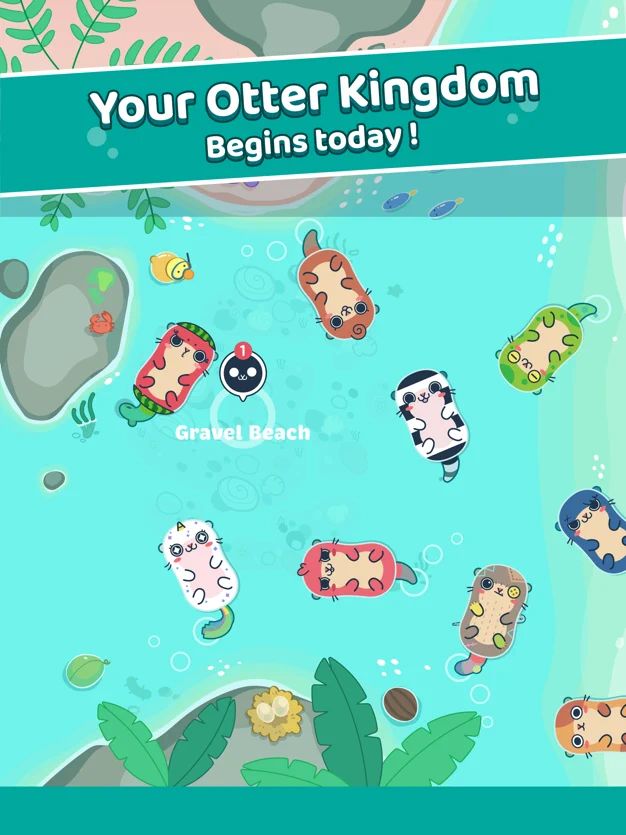 iTunes Description
Otter Ocean is a passive and relaxing experience, where you COLLECT adorable otters, PET, feed and train them to become MASTER divers, and BUILD your dream kingdom of mysterious otters!
Come back everyday to see something new, collect tasty foods and shiny pearls gathered by your otter friends, and continue discovering new otters, hidden secrets and new worlds your otters can explore!
Forum Thread: Otter Ocean – Treasure Hunt (by Finifugu Games)
---
Rescue Trivia (Free)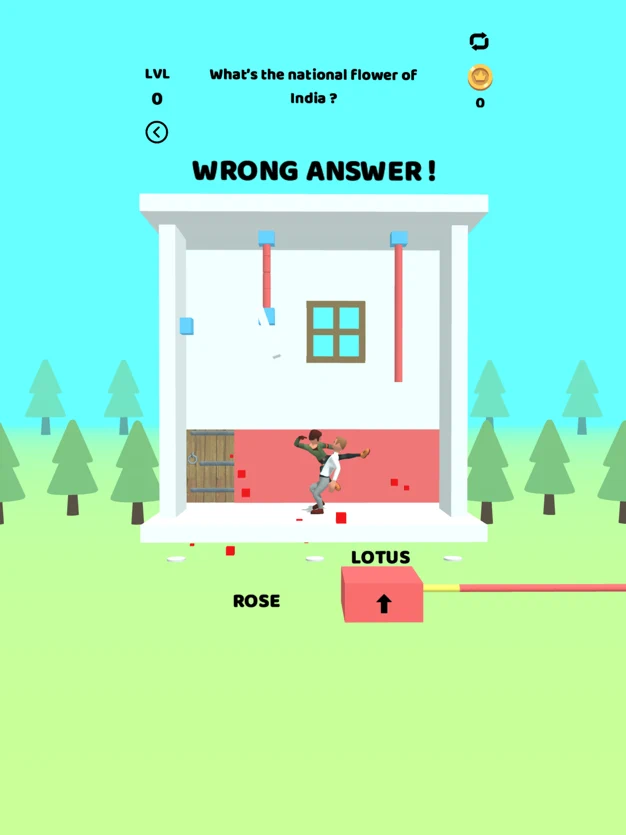 iTunes Description
Rescue Trivia a mix of puzzle and trivia game. Swipe to Answer ! Save the guy!

Rescue Trivia is a blend of both puzzle and trivia game. Answer all the questions and rescue the guy ! . Use swipe mechanics to cut the rope and free the guy. His life depends on you so choose wise.
Good Luck
Forum Thread: Rescue Trivia (by Govind Narayan)
---
Slime Labs (Free)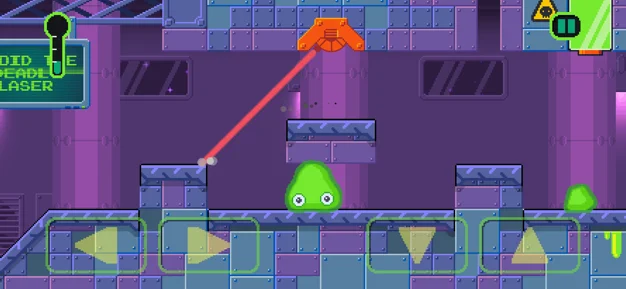 iTunes Description
The slime is back! Venture through a laboratory full of traps and stretch your way to the goal. Slime Labs is a physics based platformer where you control a blob of green ooze that can squish, stretch, shrink, and get enormous by absorbing smaller bits of slime. Collect all the data-disks hidden in the levels and perfect all the stages.
Forum Thread: Slime Labs (by Neutronized)
---
StarGazing (Free)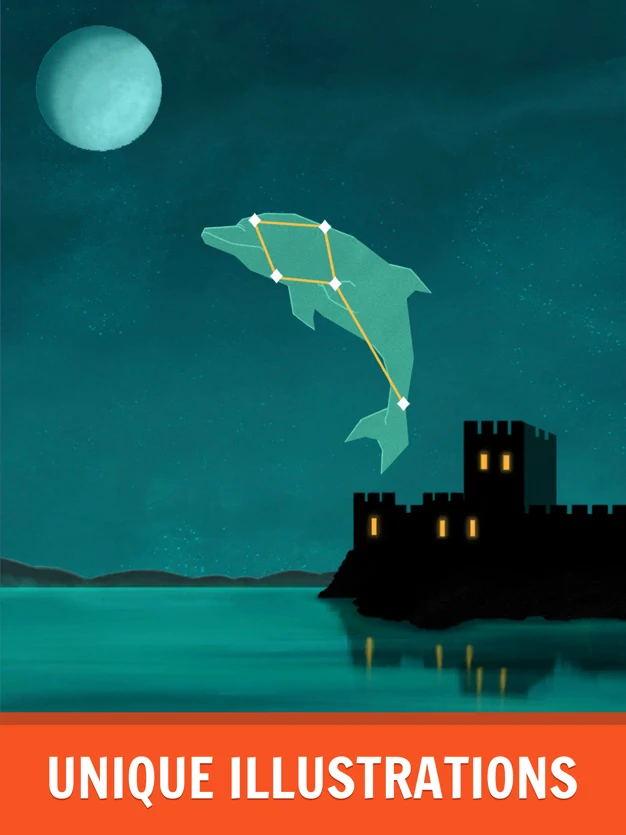 iTunes Description
StarGazing is an astronomically relaxing starry-eyed pattern-puzzler! With a cozy dot-to-dot style, zen beats, and plenty of constellations to discover, chill and stargaze with us as you make your way through our StarBook, and learn more about the history and origin of each constellation's story.
Forum Thread: StarGazing (by Whitepot Studios)
---
Tavern Rumble (Free)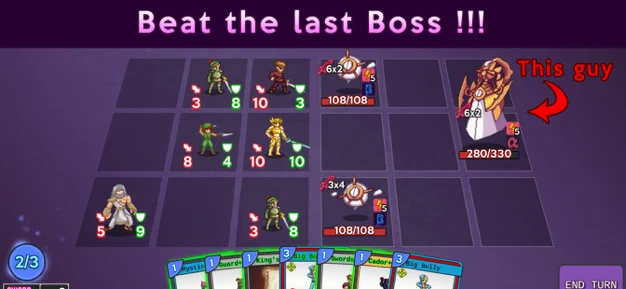 iTunes Description
Tavern Rumble is a Strategy Roguelike Deckbuilding card game.
Start your adventures with basic cards, fight your way up, get loot and strengthen your deck to fight strong Bosses along the way.
Discover synergies between each cards. A card might be useless on their own, but use it along with others and it can be your most powerful arsenal.
Forum Thread: Tavern Rumble (Evan Cassidy)
---
Tokyo 42 (Free)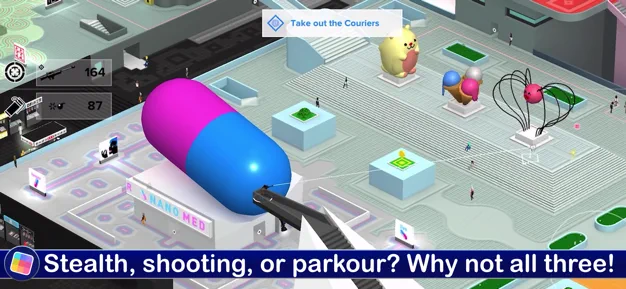 iTunes Description
Tokyo 42 is a hyper-stylish isometric open-world shooter. Framed for a murder you didn't commit, you'll delve into a world of assassins, deadly corporate intrigue and… tactical cats.

Skillful shooting, bullet physics, and sneaky stealth all play a role in the ultra-colorful kinetic frenzy. Spin the camera to see every angle of beautiful micro Tokyo and discover a huge range of weapons, secrets and stories. The city is your playground.
Forum Thread: Tokyo 42 (by Smac Games)
---