Stardew Valley ($4.99) from Eric Barone (ConcernedApe) has massively improved over the last few updates on consoles, PC, and mobile. The already amazing game keeps getting better and Stardew Valley 1.5 finally arrived on PC and console platforms recently bringing in a wealth of new content including new end game content, quality of life features, split screen co-op, the ability to move beds, a new Beach Farm, advanced game options, and a lot more. Today, Eric Barone revealed and released Stardew Valley: The Board Game. Stardew Valley: The Board Game includes about 175 big cards and 229 small cards in addition to the huge board and more. The game has been designed by Eric Barone and board game designer Cole Medeiros featuring villagers, crops, animals, foraging, mining, and more. Watch the Stardew Valley: The Board Game trailer below:
Stardew Valley: The Board Game has been designed for one to four players with one full in-game year taking about 45 minutes per player. This can be adjusted with the various rules available in-game. A Season Deck tracks time with Season cards being drawn each round. Eric says Stardew Valley: The Board Game is not meant to be a short casual game. Stardew Valley: The Board Game is now available on the official Stardew Valley store for $55. As of now, it is shipping to USA only but Eric says he will look into getting the game to Europe but that will obviously take some time with lockdowns.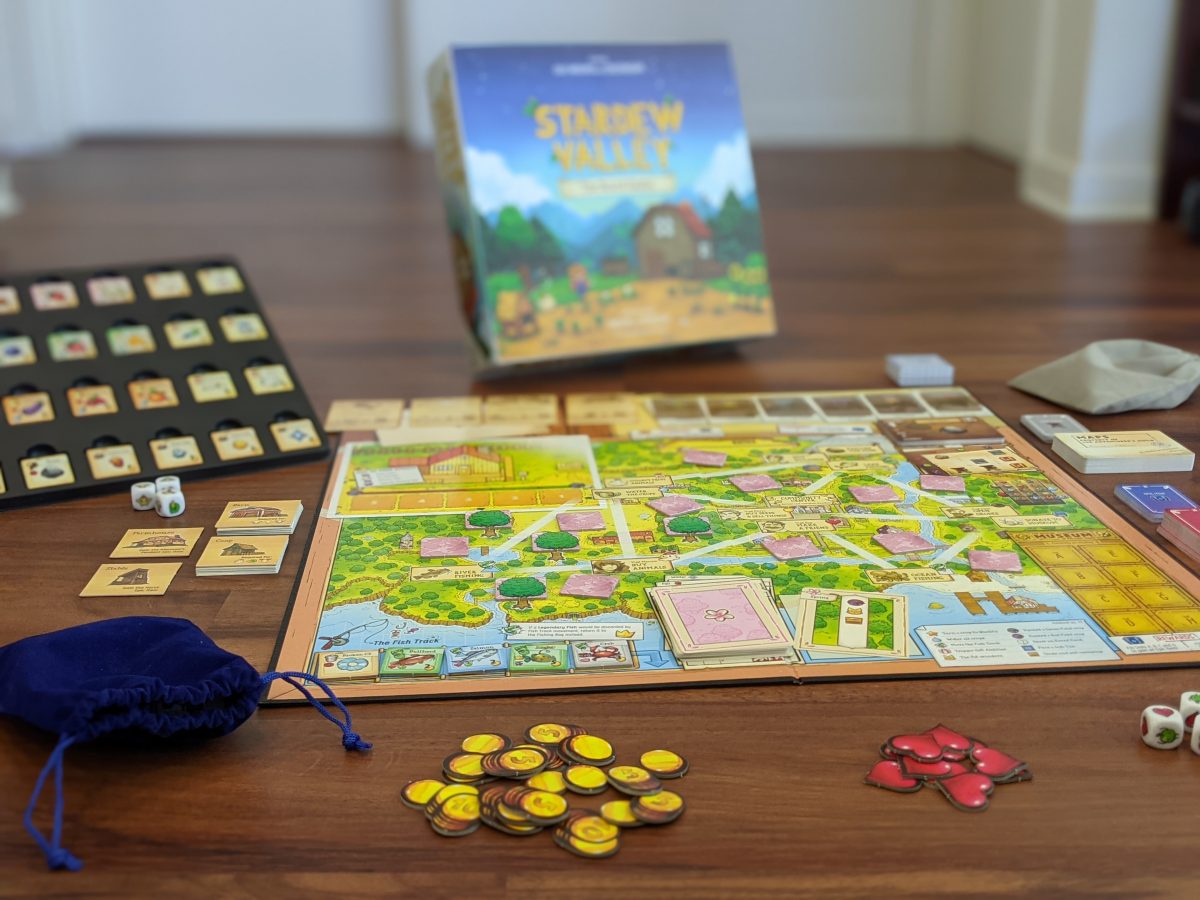 Barring Stardew Valley: The Board Game, Eric also said he is committed to bringing Stardew Valley 1.5 to mobile and is working to make it happen as soon as possible but there is no current timeline that cane be revealed on when it will release. Hopefully it is out in the near future. Read our original review of Stardew Valley. We even featured it as our Game of the Week. If you don't already own it, you can buy it on the App Store for iOS here and for Android here on Google Play. If you own a Nintendo Switch and an iOS device, I compared both versions of the game to help you find the best platform to play it on. Here's our forum thread on the game for more discussion. What do you think of Stardew Valley version 1.5 so far if you've been playing it on PC or consoles?