The idea behind the TouchArcade Game of the Week is that every Friday afternoon we post the one game that came out this week that we think is worth giving a special nod to. Now, before anyone goes over-thinking this, it doesn't necessarily mean our Game of the Week pick is the highest scoring game in a review, the game with the best graphics, or really any other quantifiable "best" thing. Instead, it's more just us picking out the single game out of the week's releases that we think is the most noteworthy, surprising, interesting, or really any other hard to describe quality that makes it worth having if you were just going to pick up one.
These picks might be controversial, and that's OK. If you disagree with what we've chosen, let's try to use the comments of these articles to have conversations about what game is your game of the week and why.
Without further ado…
Stardew Valley
So Stardew Valley ($4.99) is kind of the "big name" release of the week, is the talk of the town, and as I write this it's sitting atop the paid games chart in the App Store. So choosing it as our Game of the Week likely isn't a surprise to anyone. However, it's not just that it's a popular game that's now on mobile earning it this nod, it's that Stardew Valley is among our favorite games of all time on any platform, and that it's now available on our mobile platform of choice and can happily travel around with us everywhere we go, well, that's something to celebrate.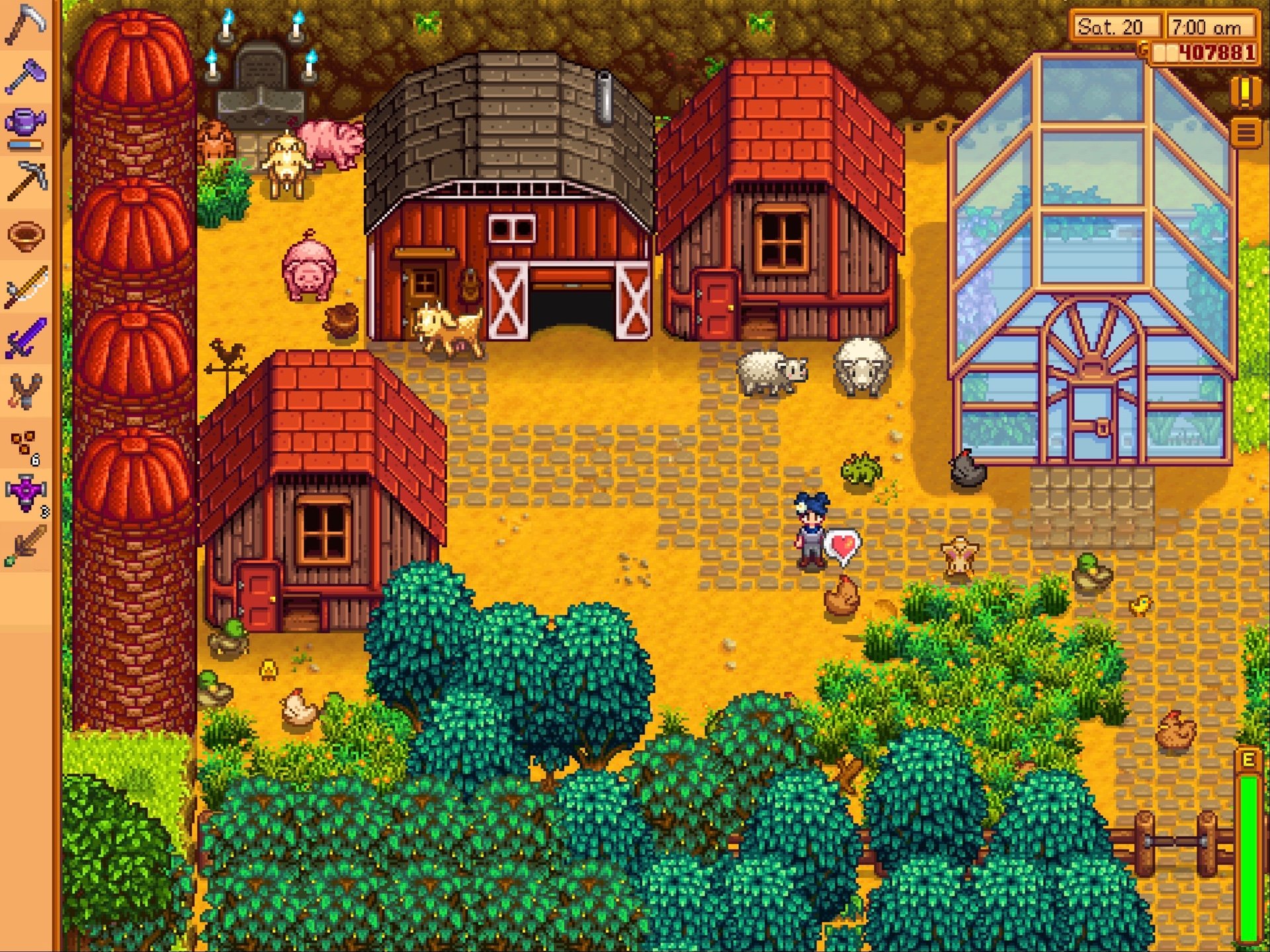 I don't want to talk too much about the game itself as we've exhaustively covered Stardew Valley in our review and our hand-on preview already, but just know that aside from some slightly wonky control issues this is the same amazing game that millions of players have enjoyed on a variety of platforms over the past few years. This is Stardew Valley, but in your pocket. I still can't get over it.
I never understood what all the fuss was about in regards to Stardew Valley but I reluctantly decided to buy it on my Switch when it launched there about a year ago. I had heard so many good things about it but… farming? I don't PLAY farming games. Well, almost immediately I was hooked, and have since put over 200 hours into the game on Switch and could easily dump 200 more into it. Stardew Valley is so much more than "a farming game" though the farming system is engaging enough it could be an entire game on its own. No this is a game with heart and soul that's full of funny and interesting characters and a seemingly never-ending supply of fun things to do. It's very similar to Animal Crossing in that way and has a similar type of charm that I absolutely adore.
So hey, even if you look at screens of Stardew Valley and think like I once did "Why the HECK does everyone love this stupid farming game so much??" don't let appearances fool you, this one will take you by surprise and now stands as one of my all-time favorites and one of the best gaming experiences I've ever had. And did I mention you can carry that experience around with you in your pocket? What a time to be alive.