Each and every day new mobile games are hitting the App Store, and so each week we put together a big old list of all the best new releases of the past seven days. Back in the day the App Store would showcase the same games for a week, and then refresh those features each Thursday. Because of that developers got into the habit of releasing their games throughout Wednesday or very early Thursday in order to hopefully get one of those coveted features spots. Nowadays the App Store refreshes constantly, so the need for everyone to release all on the same day has diminished. Still, we've kept our weekly Wednesday night format as for years that's the time people knew to check TouchArcade for the list of new games. And so without further ado please check out the full list of this week's new games below, and let us know in the comments section which games you'll be picking up!
---
A Detective's Demise ($3.99)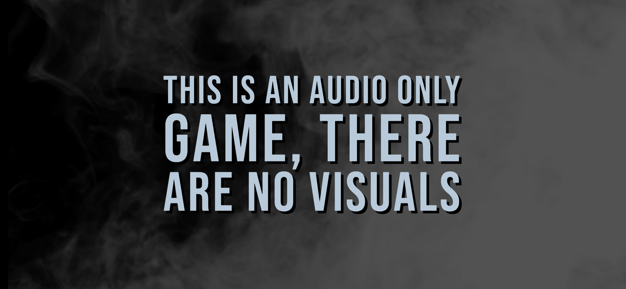 iTunes Description
A Detective's Demise is a dark, tech-noir inspired 3D audio adventure experience. Take on the role of the "Detective," a Lambton enforcer with a few tales to tell; as you delve deep in the grime and mystery of a future District 5. Traverse the mean streets of Dusklight's most brutal district as you search for "her," encountering all manner of creatures, the lowest of the low, emboldened with heightened technology at your side. Pitch Black: A Detective's Demise.
Forum Thread: A Detective's Demise (by Purple Jam)
---
A3: STILL ALIVE (Free)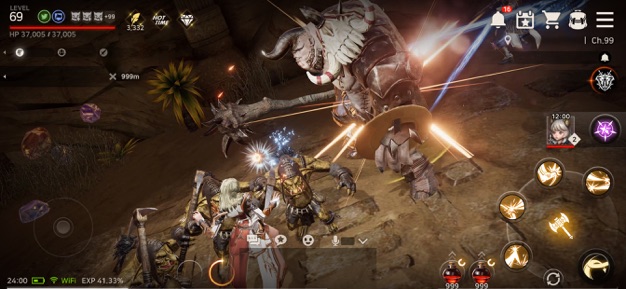 iTunes Description
▶ A3: STILL ALIVE is a dark fantasy open-world RPG with a fully integrated battle royale mode on mobile.◀
Forum Thread: A3: STILL ALIVE (by Netmarble)
---
Forager ($7.99)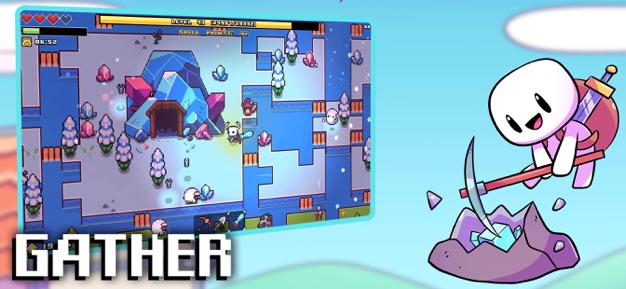 iTunes Description
Forager is a 2D open world game inspired by your favorite exploration, farming and crafting games.

Start small and improve your base, skills, equipment, network of friends (and enemies!) and build your future as you see fit!
Forum Thread: Forager (by HopFrog/Humble Bundle)
---
Forsaken World: Gods and Demons (Free)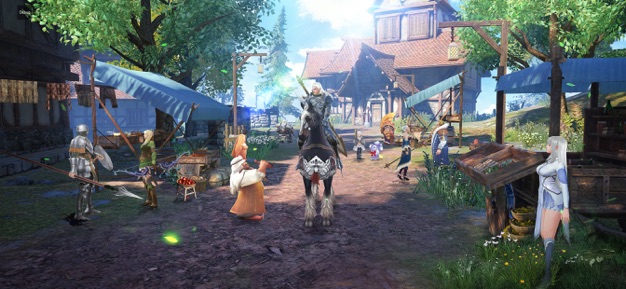 iTunes Description
Forsaken World: Gods and Demons is an open-world fantasy MMORPG of grand proportions. Dive into a world of never-ending adventure where treasure and glory await the willing. Raid a dragon's lair, search for lost artifacts, or just enjoy some fishing in the shade. Your actions will influence the world around you through epic story events that will shape the future of Calindor. Leave your mark and become a legend.
Forum Thread: Forsaken World: Gods and Demons (by YOOZOO)
---
Fruit Ninja 2 (Free)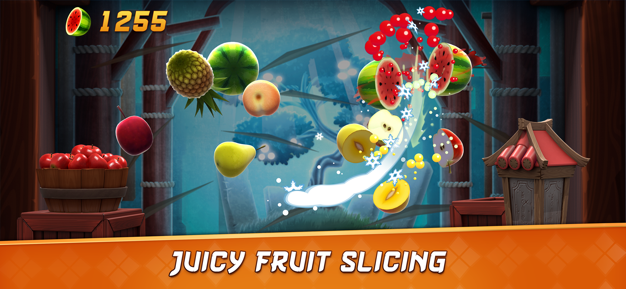 iTunes Description
Ready your blade, ninja. Everyone's favourite fruit slicing action adventure is back with an exciting, real-time competitive edge!

Challenge other ninjas from around the world as you work your way up the ranks to become the Fruit Ninja champion. Whether your reflexes are sharp, wisdom is deep, or you just really hate organic food, Fruit Ninja 2 promises to give you deep, engaging matches in bite-sized slices of time. So what are you waiting for? Draw your blade and prepare to fight!
Forum Thread: Fruit Ninja 2 (by Halfbrick Studios)
---
Gnomitaire (Free)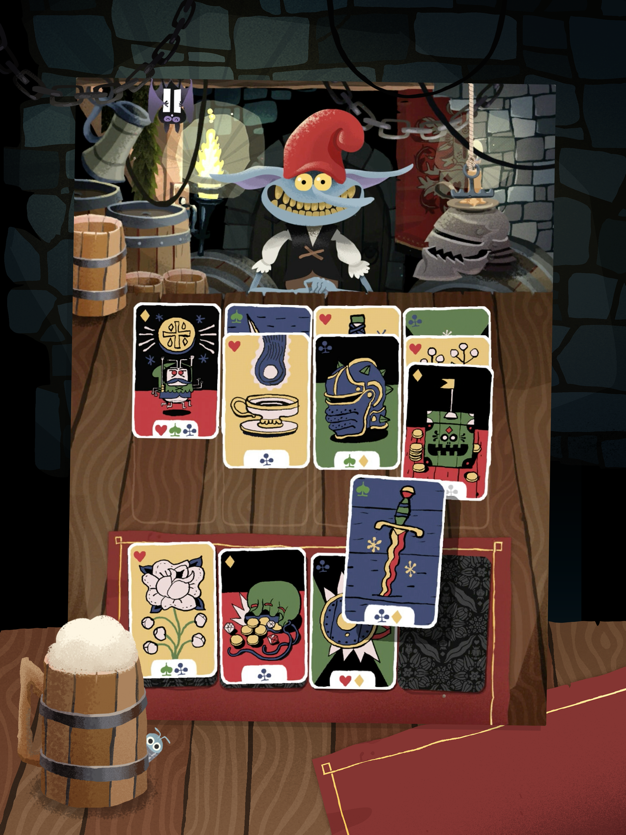 iTunes Description
Gnomitaire is a tiny Solitaire for clever Gnomes.

Take a seat in Card Crawl's cozy tavern and play a round of Gnomitaire with your favorite Barkeeper. In this original solitaire style card game you order 16 randomly generated cards into 4 columns by matching the correct card types.
Forum Thread: Gnomitaire (by Arnold Rauers)
---
Goddess of Genesis S (Free)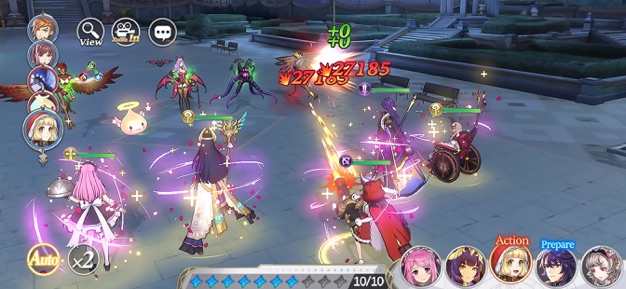 iTunes Description
Meet the heroes of the world's most famous legends and write a new story of your own along this unforgettable journey! Embark on an anime adventure in Goddess of Genesis S and take on the sacred mission of saving the world! Use magic tarot cards to summon legendary heroes to join you in your fight, battle powerful dark forces, and explore a huge fantasy world as you unveil the secrets of an epic storyline!
Forum Thread: Goddess of Genesis S (by ZlongGames)
---
MO: Astray ($4.99)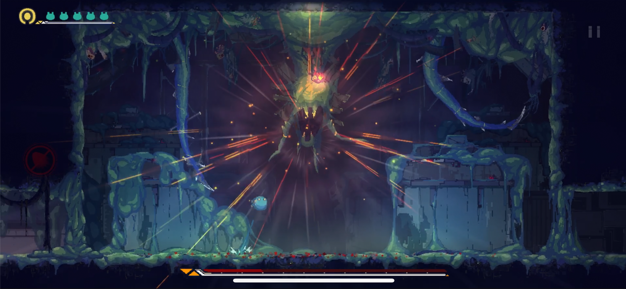 iTunes Description
Awakening inside a dark, humid, and abandoned laboratory, MO discovers that it not only has to face an extremely hostile and sinister environment, but also humans who, having been taken over by alien parasitic plants, are now stuck in an endless limbo between death and rebirth. Who caused this disaster? And on this path to solve the riddle of MO's existence, what sorts of trials and tribulations lie ahead?
Forum Thread: MO: Astray (by Rayark International Limited)
---
Samarost 2 ($1.99)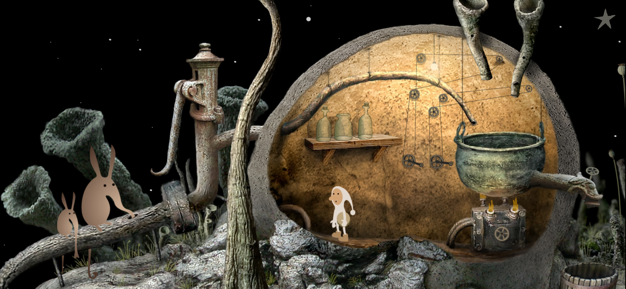 iTunes Description
Jump back in time and experience the gnome's second cosmic adventure for the first time on mobile in this new enhanced version!

Samorost 2 tells a surreal story of a space gnome whose dog just got kidnapped by mischievous aliens. Set out on a short expedition to rescue the pup, deal with curious strangers and relax to the soothing music by Tomáš "Floex" Dvořák.
Forum Thread: Samorost 2 (by Amanita Design s.r.o.)
---
Secret Menu Game (Free)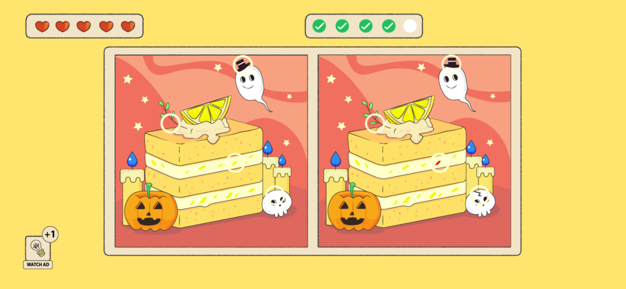 iTunes Description
Find the difference in are hidden in the delicious desserts, but quickly time is running out!
Choose a menu and play random levels, can be easy or tough. Have a sharp eye for the sweet spots and find the variance!
Forum Thread: Secret Menu Game (by Tomato Owl)
---
Shinobi Run Endless (Free)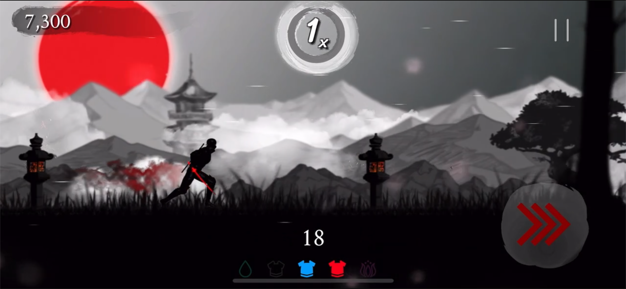 iTunes Description
Death does not come easy for a shinobi.

Fight your way on an endless blood-thirsty journey. Travel across the ancient alps to confront the Tsuchigumo clan and seek vengeance for the death of your family. Cursed with eternal life, you will die and resurrect till you achieve the highest score you can! Other shinobis are on the same path as you, but only one can hold the mantle of being the ultimate shinobi!
Forum Thread: Shinobi Run Endless (by Quadrilateral Games)
---
SkyDive Racer (Free)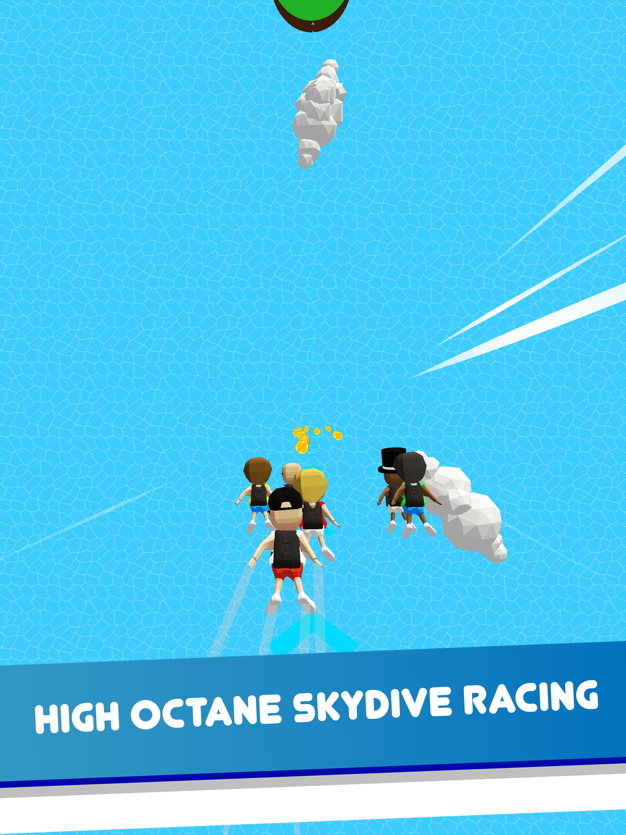 iTunes Description
Race from the plane down to the ship, whilst trying to knock out your opponents. Can you finish first?

Collect coins, eliminate your opponents and upgrade your player to give yourself the chance to be the best skydive racer.

Pickup the mystery boxes throughout the routes the give you random abilities to help you throughout the races.
Forum Thread: SkyDive Racer (by Liontech Studios)
---
Slimes and Monsters (Free)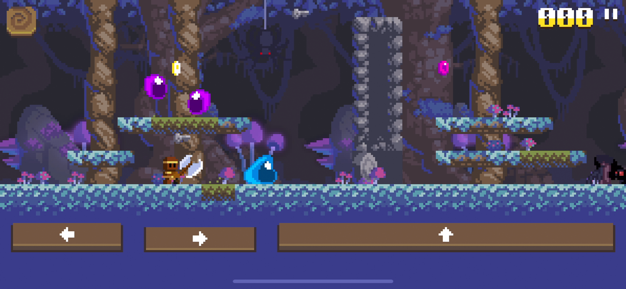 iTunes Description
The Outer Isles have been overrun by slimes and monsters!
Just when you thought the slimes were defeated – now they are back with a horde of other monsters!
Choose your hero and defeat all the monsters to discover who or what is behind the evil menace. However, some monsters will split into smaller monsters when hit – so it's not as easy as it seems!
Discover a huge cast of different monsters to encounter throughout the game, from slimes to skeletons to goblins to forest mimics.
Forum Thread: Slimes and Monsters (by Monte Boyd)
---
Summoners Glory: Eternal Fire (Free)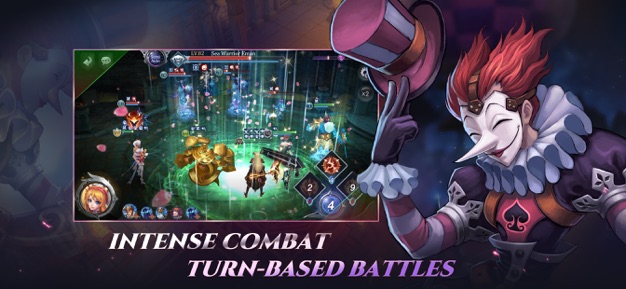 iTunes Description
For a long time, the people of Ertos have lived a quiet and peaceful life. Until one day the Demon Lord called Morganter appeared on Kairasia. A Reign of terror began and soon the world was on the edge of destruction. The people were powerless against the Demon Lord and suffered defeat after defeat.

But the goods did not abandon their people and the skies of Ertos heard the people cry. The Goddess of the Initial Fire came to the world, and the light of hope shone before humanity again. Under the leadership of the Gods, the heroes challenge Morganter one last time…
Forum Thread: Summoners Glory: Eternal Fire (by Mito Games Corporation)
---
Trippy Escape: Mindeater ($1.99)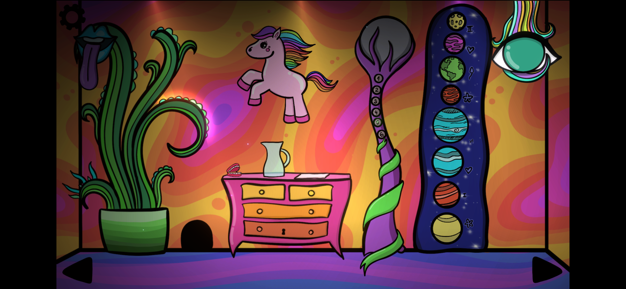 iTunes Description
Look at the world through the eyes of our main character – Cordelia. Your goal is to escape her own mind. To do that, you need to solve puzzles, collect items and use them correctly. How long will it take you to get out of the Cordelia's brain-trap?
Forum Thread: Trippy Escape: Mindeater (by Aneta Pazderkova)
---
Underworld Office! (Free)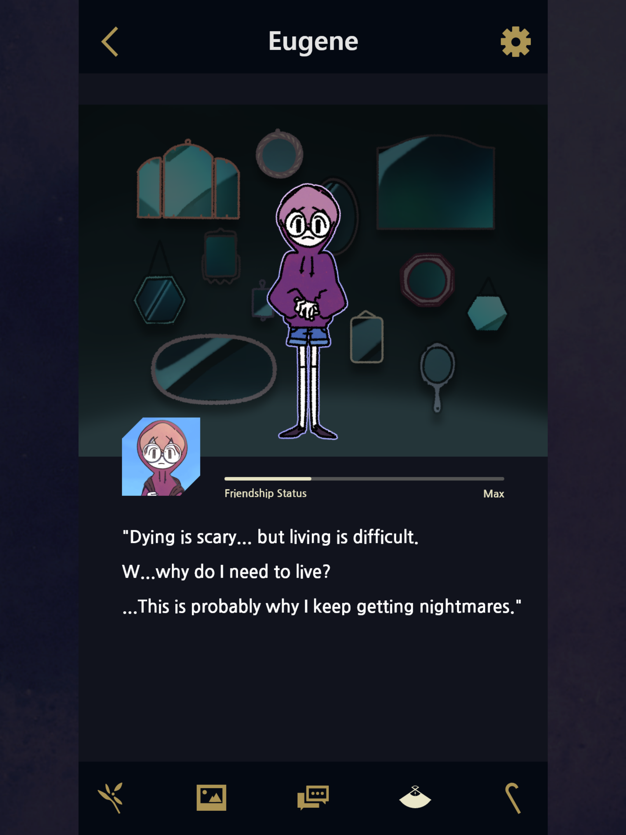 iTunes Description
Another original story game following Seven Days, a masterpiece with over 4 million global downloads!
Underworld Office is a chat style interactive storytelling game with an attractive universe. Experience mysterious, yet touching episodes with various ghosts that are somewhat twisted, cute, and stern at the same time!
Forum Thread: Underworld Office! (by Buffstudio)
---
War Alliance (Free)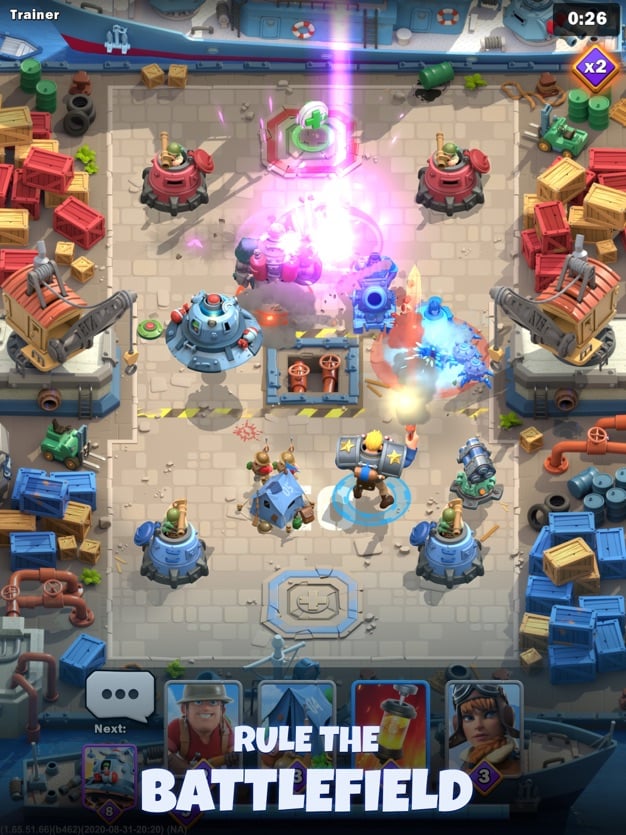 iTunes Description
Standing upon the field of battle with your Hero by your side and troops at the ready, will you wilt like so many dead flowers or seize.. that… VICTORY?! Through sound tactics, fast gameplay, and smart planning, triumph will be yours for the taking in the free-to-play mobile game, War Alliance!
Forum Thread: War Alliance (by MG Magnific Games)
---