Earlier this week, Tencent announced a big new update for PUBG Mobile (Free) on iOS and Android. The version 0.18.0 update for the game has now started rolling out on both platforms. You need 1.97 GB free on Android and 2.2 GB free on iOS for the update download. The full patch notes have also been revealed for the update. Highlights are the new Miramar update with Sandstorm, new Classic Mode content, new customizable weapon system, a new weapon, the Toy Playground Royale Pass Season, and more. Watch the trailer for the Miramar update below:
If you update before May 13th, you will get 1 Radio, 2,888 BP, 3 Lieutenant Parsec Backpacks. Miramar gets visual updates with new elements to become Mad Miramar. This includes an Oasis, a race track, a new Miramar vehicle, and more. In the near future, Erangel will have two zones in the EvoGround Bluehole Mode. Jungle Adventure is the new Classic Mode content coming to the game soon asa well. Cheer Park is a new social area for up to 20 players that will behave similar to the training area and you will be able to invite friends to duel and more. A new currency AceGold (AG) replaces Silver rewards.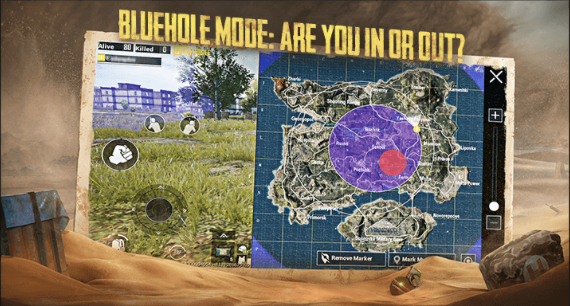 Make sure to join our Discord channel here to squad up with others playing it on iOS. It looks like we won't be getting controller support even with the Xbox One and PS4 controllers now supported on iOS. Do you still play it regularly and what do you think of it compared to Call of Duty: Mobile and how that game is evolving with every new update?