The idea behind the TouchArcade Game of the Week is that every Friday afternoon we post the one game that came out this week that we think is worth giving a special nod to. Now, before anyone goes over-thinking this, it doesn't necessarily mean our Game of the Week pick is the highest scoring game in a review, the game with the best graphics, or really any other quantifiable "best" thing. Instead, it's more just us picking out the single game out of the week's releases that we think is the most noteworthy, surprising, interesting, or really any other hard to describe quality that makes it worth having if you were just going to pick up one.
These picks might be controversial, and that's OK. If you disagree with what we've chosen, let's try to use the comments of these articles to have conversations about what game is your game of the week and why.
Without further ado…
Call of Duty: Mobile
Call of Duty is one of the biggest franchises in all of gaming, and naturally it's had a presence on mobile in various forms in the past. But I don't think there's ever been anything quite on the level of Call of Duty: Mobile (Free), which finally went global this week. This is a full-blown Call of Duty first-person shooter focused almost exclusively on multiplayer, and features a selection of maps, weapons, gear, and characters from previous installments in the series. It was built from the ground up for mobile and that makes all the difference in the world.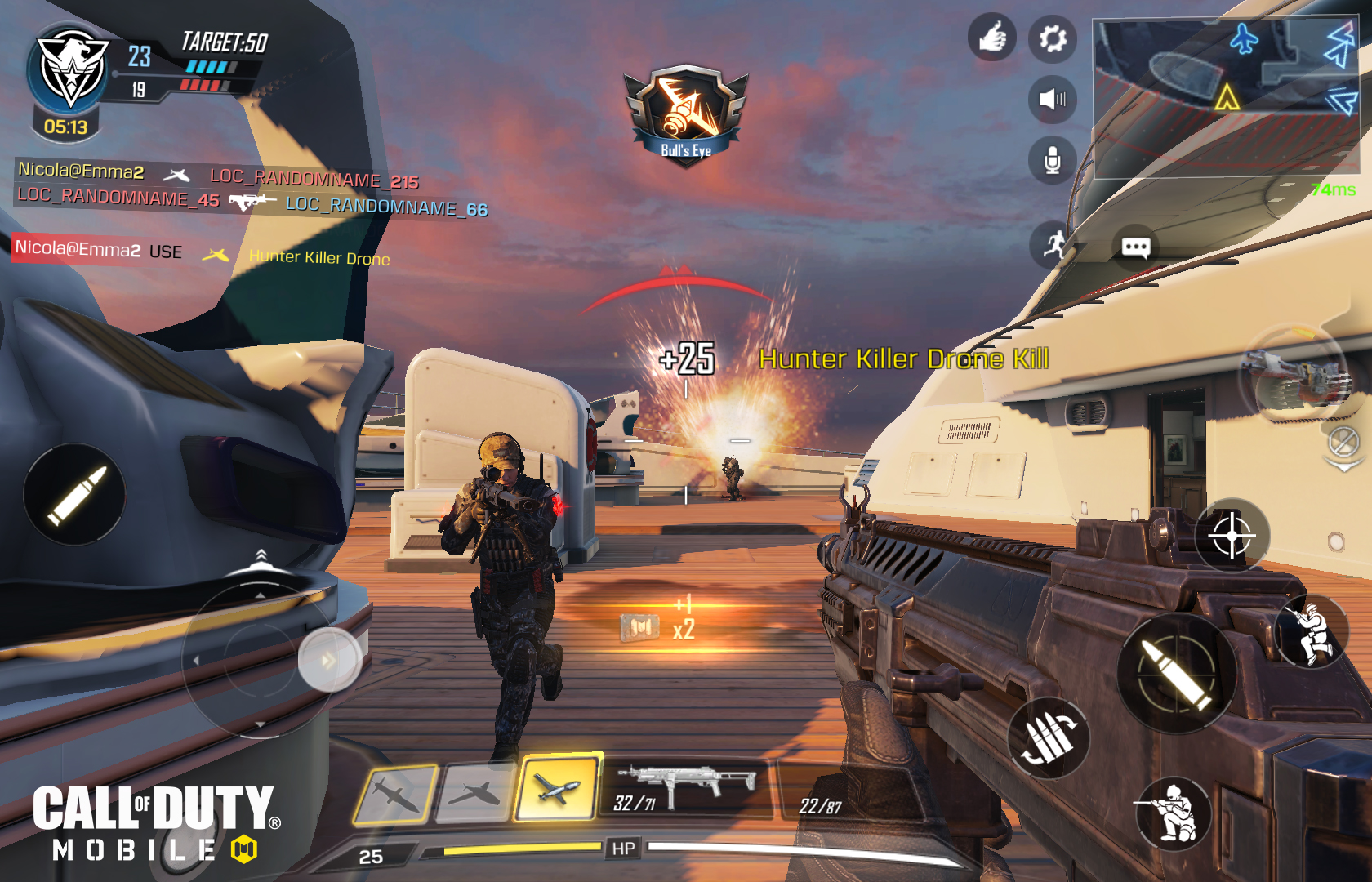 If you're a PUBG Mobile player you may find that Call of Duty: Mobile feels oddly familiar, and that's because it was created by the same studio. This also means that it plays really well on the touchscreen and has a lot of features that make it conducive to playing on the go. There is a staggering amount of upgrading you're able to do, starting with your own player level which acts as an overarching unlock system for everything else in the game. You earn experience by playing and it doesn't take long for a waterfall of new items and options to come pouring in. In this way Call of Duty: Mobile is all about customizing the game specifically to the way you want to play.
The caveat to that is it's all based around actually being able to get the gear that you desire. This is a free to play game and like its own sibling PUBG Mobile and the other juggernaut Fortnite, there's a Battle Pass system built in meaning those who spring for the pass will be earning a whole lot more stuff than those who don't. If you're the type of person who needs to own every single item possible then this might be an issue, but if you're generally cool with just playing with what you've got and earning stuff at a reduced pace, there's no real reason to have to spend anything on Call of Duty: Mobile.
The key here is that the core gameplay in Call of Duty: Mobile is totally on point. You can choose a simplified control system with auto-fire and other automated systems to help you on your way, or you can choose to do things manually, and both schemes allow you to position and resize all the virtual controls to your liking. There's every type of multiplayer mode you could want, including a robust Battle Royale mode with a huge map, and win or lose it's hard not to just keep popping into game after game after game just because it's so much fun. It's really remarkable how well it all works, and it's not surprising that Call of Duty: Mobile has been generally well-received since launch and has gone on to break all sorts of download records before its first week is even up. Maybe it's not to your liking and that's fine, but for free there's no reason not to at least check out Call of Duty: Mobile and see what everyone is talking about.