Each and every day new mobile games are hitting the App Store, and so each week we put together a big old list of all the best new releases of the past seven days. Back in the day the App Store would showcase the same games for a week, and then refresh those features each Thursday. Because of that developers got into the habit of releasing their games throughout Wednesday or very early Thursday in order to hopefully get one of those coveted features spots. Nowadays the App Store refreshes constantly, so the need for everyone to release all on the same day has diminished. Still, we've kept our weekly Wednesday night format as for years that's the time people knew to check TouchArcade for the list of new games. And so without further ado please check out the full list of this week's new games below, and let us know in the comments section which games you'll be picking up!
---
Alice Beyond Wonderland ($2.99)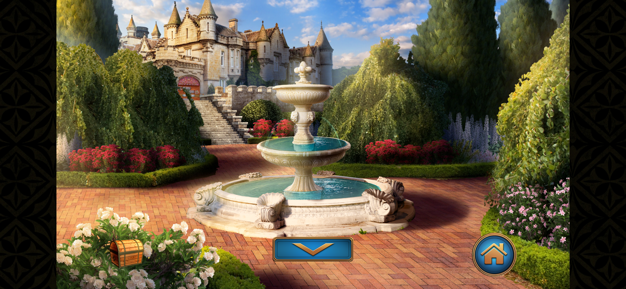 iTunes Description
Discover and solve the extraordinary mysteries from the magical kingdoms beyond the incredible Wonderland, Find where the evil red queen banished your friends, gather clues about their whereabouts, and solve multiple puzzles to rescue them once and for all to get them back to their home in Wonderland.
Forum Thread: Alice Beyond Wonderland (by MediaCity Games)
---
Beast Quest Ultimate (Free)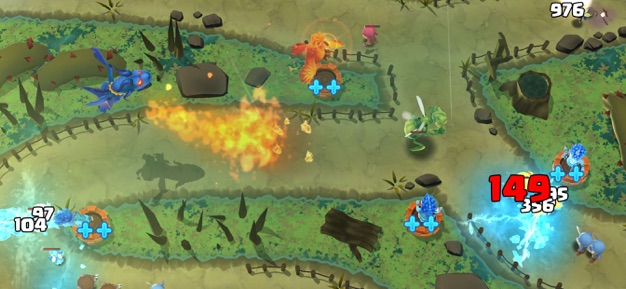 iTunes Description
To all Beast Quest and Tower Defense fans, we are proud to present the exciting Tower Defense x Action Fantasy game – Beast Quest Ultimate Heroes. Based on the best-selling fantasy and adventure book series, this is the Tower Defense game that you cannot miss!
Forum Thread: Beast Quest Ultimate Heroes (by Animoca Brands)
---
Deathtrap Dungeon: The Interactive Video Adventure ($2.99)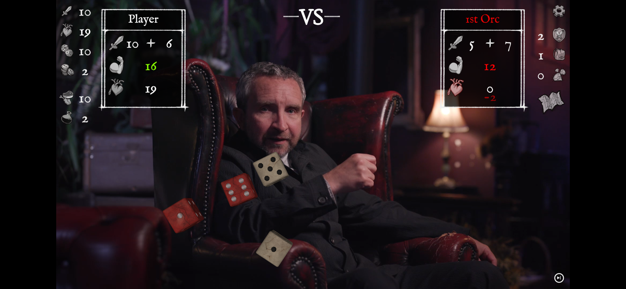 iTunes Description
Deathtrap Dungeon is an interactive video realisation of Ian Livingstone's multi-million selling classic gamebook starring Eddie Marsan (Fast & Furious presents Hobbes & Shaw, Deadpool 2, Atomic Blonde) as narrator.

Presented in a similar way to the BBC's Jackanory/Bedtime Stories, or Jim Henson's Storyteller series, the game features nearly 5 hours of video and takes the player through the devious labyrinth of Baron Sukumvit, full of tricks, traps and loathsome monsters on a quest to escape the dungeon.
Forum Thread: Deathtrap Dungeon (by Branching Narrative)
---
Cluck In Traffic: Cars Royale (Free)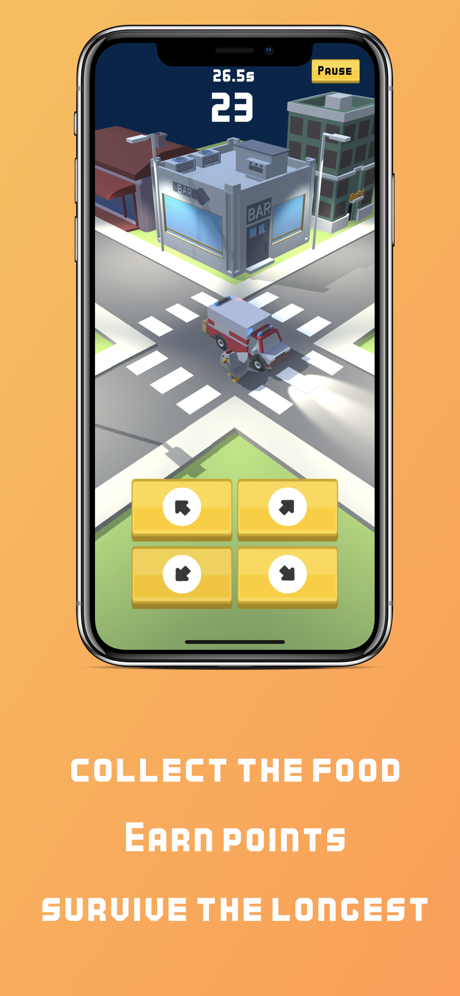 iTunes Description
DODGE, COLLECT, SURVIVE!

GET DODGING
Avoid moving cars at all costs and collect as much food as possible. Watch out though, the cars begin slow but soon get faster.
Forum Thread: Cluck In Traffic: Cars Royale (by Matt Gibbard)
---
Democratic Socialism Simulator (Free)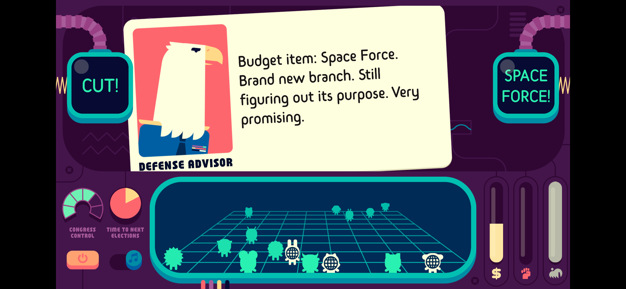 iTunes Description
The Democratic Socialism Simulator lets you play as the first socialist president of the United States! Enact radical reforms, tax the rich, transform the economy, tackle the most pressing issues without alienating voters or bankrupting the government. But beware: the ruling class won't give up its power easily. Even your closest allies may turn on you.
Forum Thread: Democratic Socialism Simulator (by Molleindustria/Paolo Pedercini)
---
Draw A Stickman EPIC 3 (Free)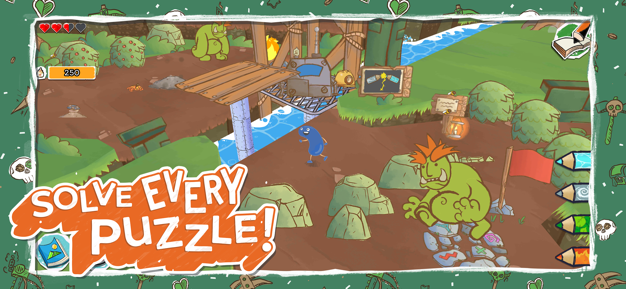 iTunes Description
Played over 100 Million Times around the Globe and a winner of 5 Webby Awards, DRAW A STICKMAN is back and more EPIC than ever before!

Your creativity will be maximized in the all-new Draw a Stickman: EPIC 3! Embark upon an exhilarating new adventure to defeat the Corruption: solve fun puzzles, outsmart crafty monsters, and discover an all-new world! So grab your freshly penciled Hero—it's time to be EPIC!
Forum Thread: Draw A Stickman: EPIC 3 (by Hitcents.com)
---
Driftmoon (Free)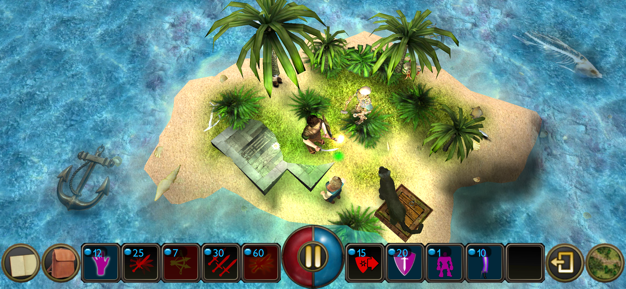 iTunes Description
The peace of your enchanted world, Driftmoon, is at an end. An ancient evil is awakening, casting its dark shadows even on your serene home village.

Hope lies in an unlikely alliance: A young man joins forces with a little firefly dreaming of stardom, a panther queen with the ego of a moon whale, and a fellow who's lost everything but his bones, and still hasn't given up. Knowing nothing of the amazing adventures and the fearsome foes that await them, the party embarks on a journey like no other.
Forum Thread: Driftmoon (by Instant Kingdom)
---
EverMerge (Free)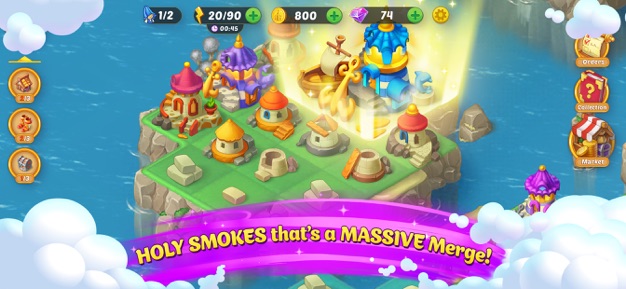 iTunes Description
Discover unexpected twists on classic storybook heroes beloved by all in this magical puzzle adventure!

Merge to clear the fog over the land and reveal candy trees, wheat fields, magic flowers, and MORE! In this world, wonders never end and everything makes a rewarding combo. Merge to see what new character you will meet next!
Forum Thread: EverMerge (by Big Fish Games)
---
Forza Street (Free)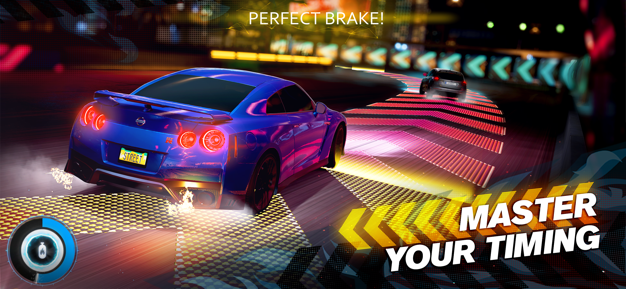 iTunes Description
Race through the ultimate street racing scene at dizzying speed! Have fun winning the racing car collection of your dreams. Pick an event, choose a lineup of cars from your collection, and start racing for infamy in the first Forza game for mobile.
Forum Thread: Forza Street (by Microsoft Corporation)
---
The Goldbergs: Back to the 80s! (Free)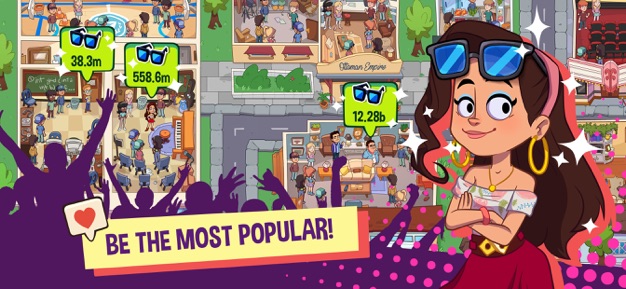 iTunes Description
Help Adam, Barry, and Erica Goldberg get to the top of their school's "Cool List" and become the most popular kids in town!

Based on the hit comedy TV show, The Goldbergs is an idle game where you build your popularity by managing the social life of a teenager in the 80s.
Forum Thread: The Goldbergs: Back to the 80s (by Eastside Games)
---
Guns and Spurs 2 (Free)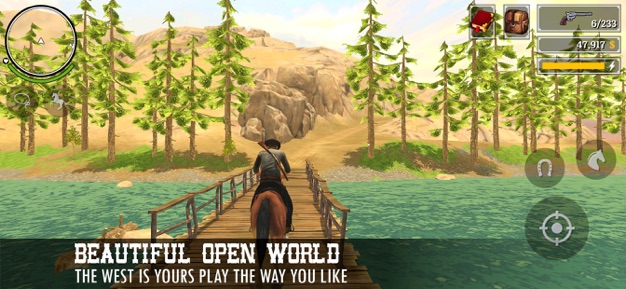 iTunes Description
Explore a vast open world set in the Old West featuring beautiful vistas like mountains, forests, rivers and towns filled with life and activities.

Become a bounty hunter and capture 33 of the most wanted criminals of the West. Use your weapons to defend yourself or equip your lasso to capture the outlaws. Dead or alive the choice is yours.

Take part in various activities including horse races, delivering goods, cattle herding and more, all right from the start. Find strangers on your way and decide if you will help them or not.
Forum Thread: Guns and Spurs 2 (by Frozen Lake Games)
---
Juicy Realm ($2.99)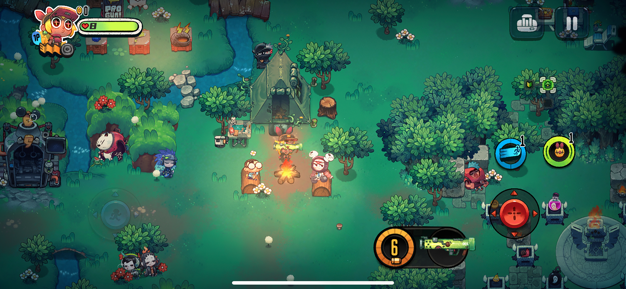 iTunes Description
Juicy Realm is a roguelike game with fruits as enemies. It is set in a world in which the line between animals and plants is blurred. It began with the tipping of the food-chain, which forced the humans to establish an outpost and begin an investigation in the region where the first species of mutated plants was discovered. The military has prepared a vast number of powerful weapons, with you leading the vanguard forces to wage this long war.
Forum Thread: Juicy Realm (by X.D. Network Inc.)
---
Meditation Fun (Free)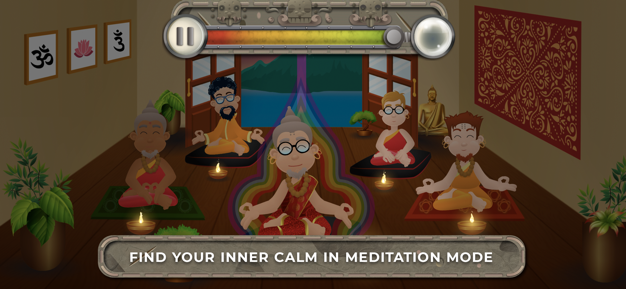 iTunes Description
Find your inner calm with Meditation Fun and de-stress in these complex times.

Meditation Fun is a unique game which combines a casual experience with tools and teachings from 'the Masters' to help you on your path to well-being and improvement of your mind through meditative practice.
Forum Thread: Meditation-Fun (by Conscience Awake)
---
Octagon 2: Extreme Evolution ($1.99)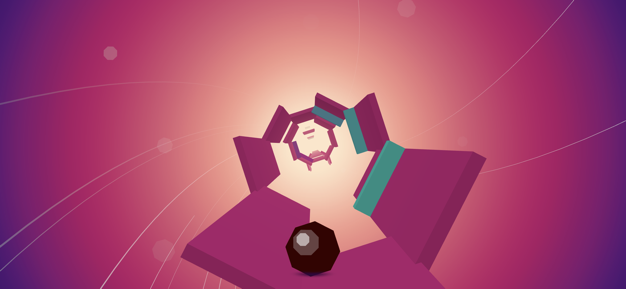 iTunes Description
Octagon is a minimal arcade game where you have to move fast or be left behind. As the floor moves beneath you, spin your world around to dodge speed bumps. An energizing soundtrack by award winning Jessica Kelly keeps you in the zone on your race to the finish. But with each round over after just 60 seconds, only super-fast reflexes will beat this very challenging game.
Forum Thread: Octagon 2: Extreme Evolution (by Lukas Korba)
---
Perfect Swing – Golf (Free)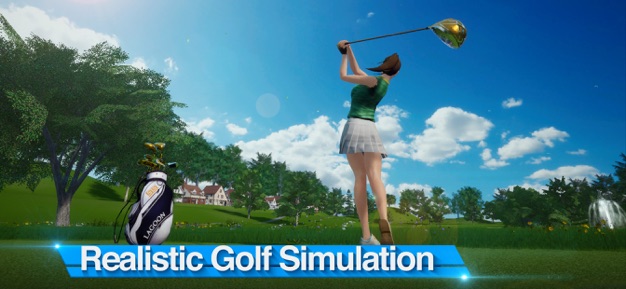 iTunes Description
– Compete in real-time multiplayer games against golfers from all around the world in Match play.
– Experience over 90 beautiful holes of golf in Career mode and get rare components to upgrade your clubs.
– Take on a ten day pvp tournament at your pace, tier up daily for better prizes.
Forum Thread: Perfect Swing – Golf (by ESTsoft)
---
Retro Drive (Free)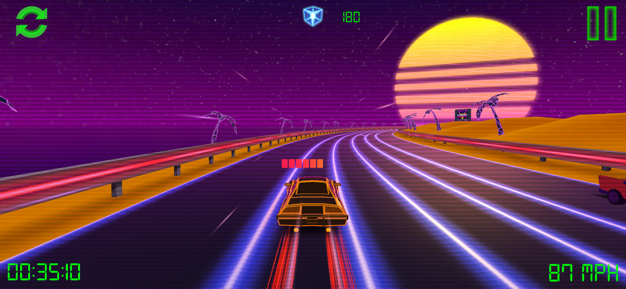 iTunes Description
Retro Drive is a driving game with a cool retro 80s vibe. The style and feel of the game derives from the Retro Wave aesthetic, referencing iconic elements such as neon glows, muscle cars, speedsters and of course 80s references. The gameplay involves driving through Retropolis, overcoming various challenges, all to an unforgettable Synthwave soundtrack.
Forum Thread: Retro Drive (by Retro Drive Studios)
---
-Revolt- (Free)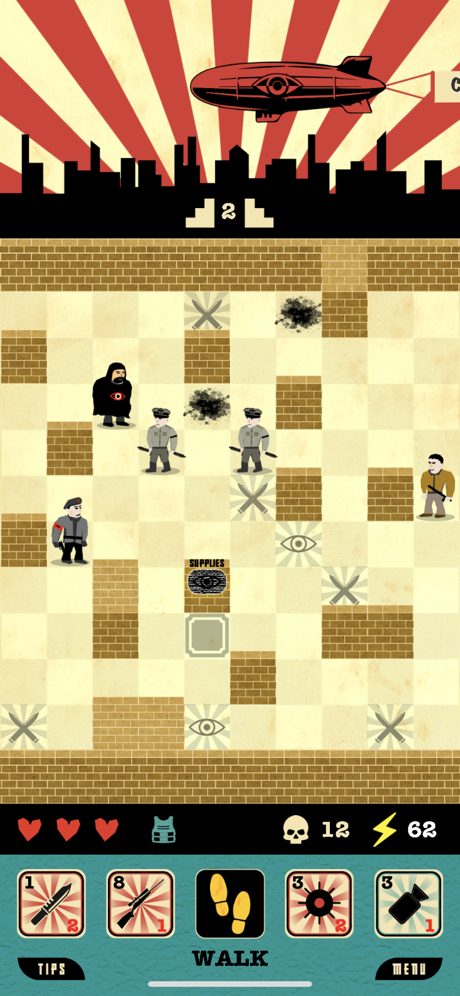 iTunes Description
Revolt it's a unique rogue like game turn based with some "card games" features.
The story tells about a dystopian 2022 where the world is ruled by a totalitarian dictatorship. All humans live in a state of total unconsciousness and are mentally commanded by the government.
Mr Smith is the only one who government therapies had no effect.
He needs to get out from this prison.
He fights for freedom.
Forum Thread: -Revolt- (by Ciro Manna/Bad Bones Productions)
---
Slippy Penguins (Free)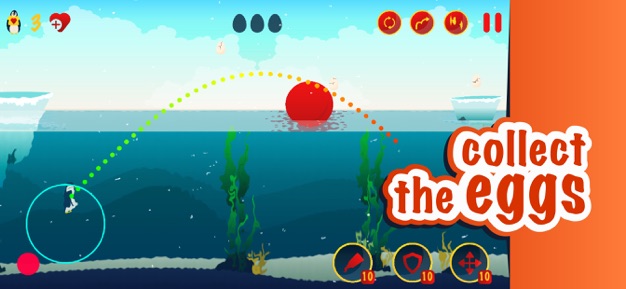 iTunes Description
Welcome to the world of Slippy the Penguin! Are you ready to be a hero in this world? To save the eggs that have lost their families, you will have to face difficult obstacles. If you overcome the obstacles and manage to stay on the extremely slippery glaciers, you will be the hero of this world! All you have to do is jump in the water and make sure that you collect all the eggs; but you must be careful, everything above and below the sea can prevent you from becoming a hero! You have to jump right in the middle of the glacier or you can't complete the task. And don't forget, the world of Slippy the Penguin will grow every day!
Forum Thread: Slippy Penguins (by FurkanTellioglu)
---
Sonic at the Olympic Games (Free)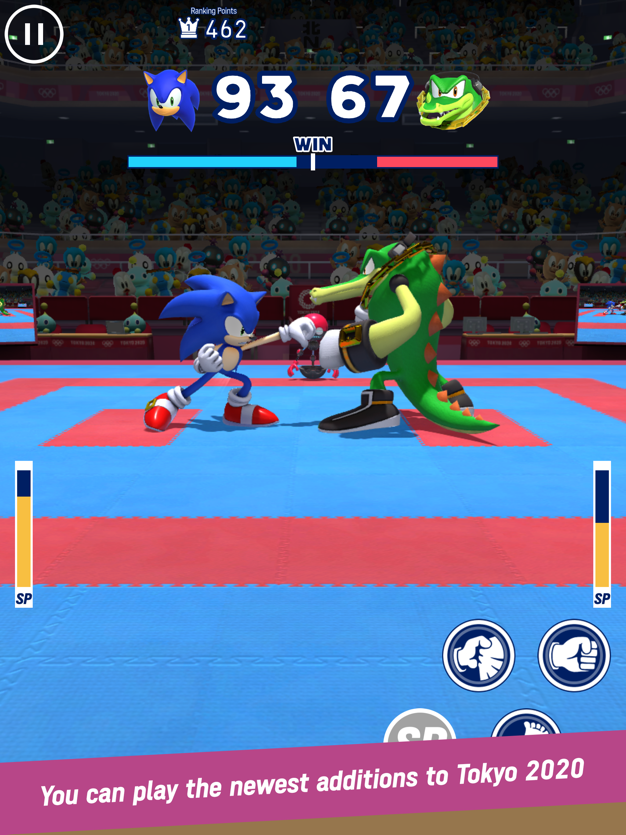 iTunes Description
•Join Sonic and his friends as they explore Tokyo!
Dr. Eggman has taken over Tokyo and it's up to Sonic and his friends to save the city and the Olympic Games!
Compete in Olympic events, win medals and challenge bosses while exploring the city of Tokyo with Sonic and friends
Forum Thread: Sonic at the Olympic Games (by SEGA)
---
Space Runner 2600 (Free)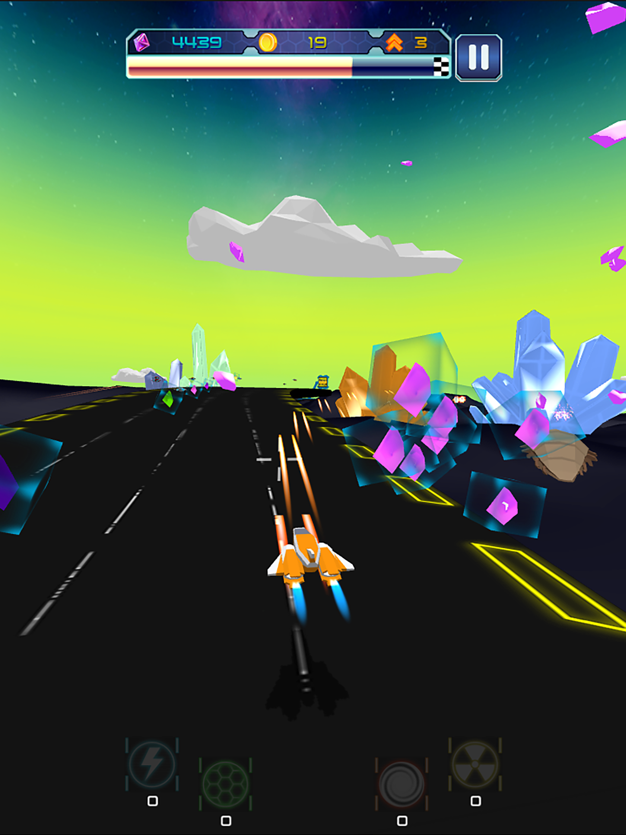 iTunes Description
Explore Centauria city and its infamous Spaceway 66 with your spaceship: destroy enemies, loot cargo ships, avoid obstacles, collect gems and power ups and try to stay alive in the most dangerous place in the galaxy!

Space Runner 2600 is an action/shooter game, a unique blend of game genras, with all the fun and quick action of classic arcade space shooter games, a little bit of racing and a drop of role playing, all wrapped up in a modern 3D game!
Forum Thread: Space Runner 2600 (by IndyM Software)
---
Subscribe to My Adventure (Free)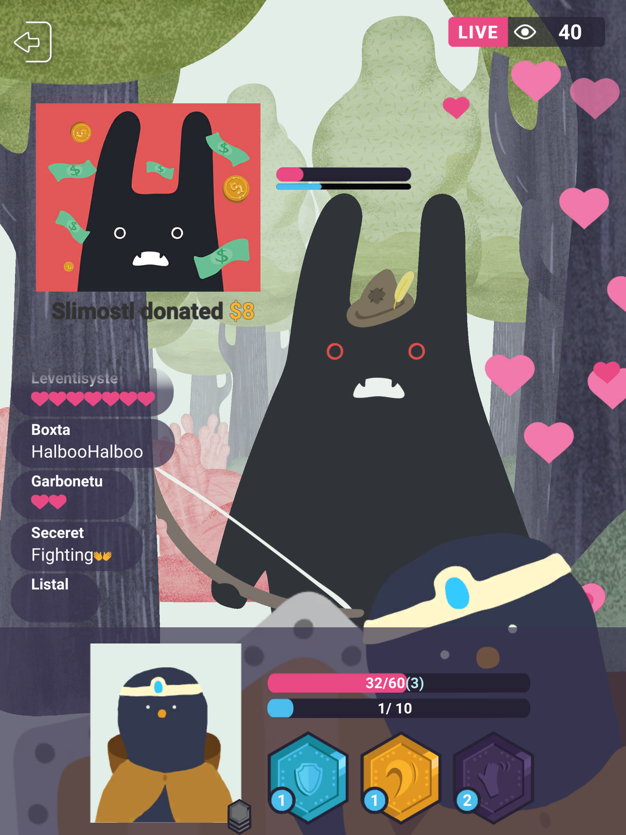 iTunes Description
Subscribe to My Adventure is an RPG that simulates a real-life social platform where players will play as a newbie streamer who tries to gain attention and subscriptions from various adventures and progresses towards his goal of becoming a famous influencer. Players will also face many contemporary phenomena such as mob mentality, witch hunts, and echo chambers, which will reveal the fate of the kingdom step by step as the story develops.
Forum Thread: Subscribe to My Adventure (by Gamtropy)
---
Surviving Titan ($3.99)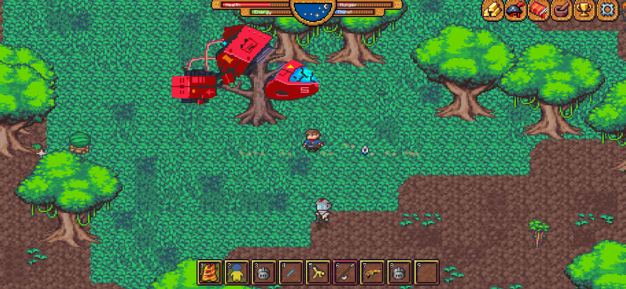 iTunes Description
Surviving Titan is an open world, action packed, survival adventure game. You will have to craft, build, fight and explore to discover all of the mysteries of Titan.

You've crash landed on the planet Titan. Suffering from amnesia and armed with only a basic survival kit you begin exploring the planet looking for any signs of life. You are accompanied by your ships standard issue survival droid, their job is to help keep you alive.
Forum Thread: Surviving Titan (by Dynamic Zero)
---
Table Trenches ($1.99)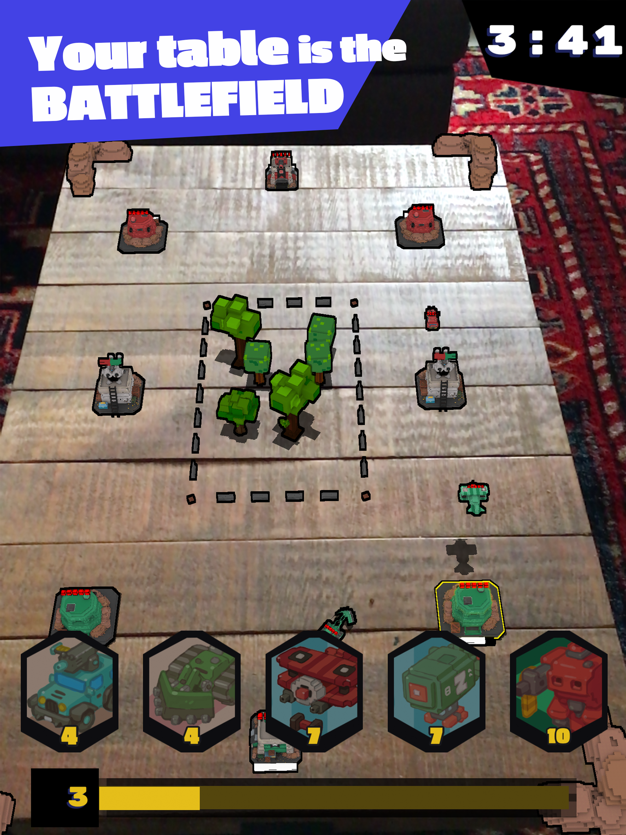 iTunes Description
In Table Trenches, your table transforms into the battlefield! Capture towers, deploy units, and fight to the last in this real-time tactics game, designed for AR. The 4 commanders each have their own unique units and tactics – smash the enemy with Logan's mighty walkers, or melt their towers to the ground with Mei's devastating flame tank. The player with the most towers left standing will win the day!
Forum Thread: Table Trenches (by dB Creations)
---
Trench Run – Space race! (Free)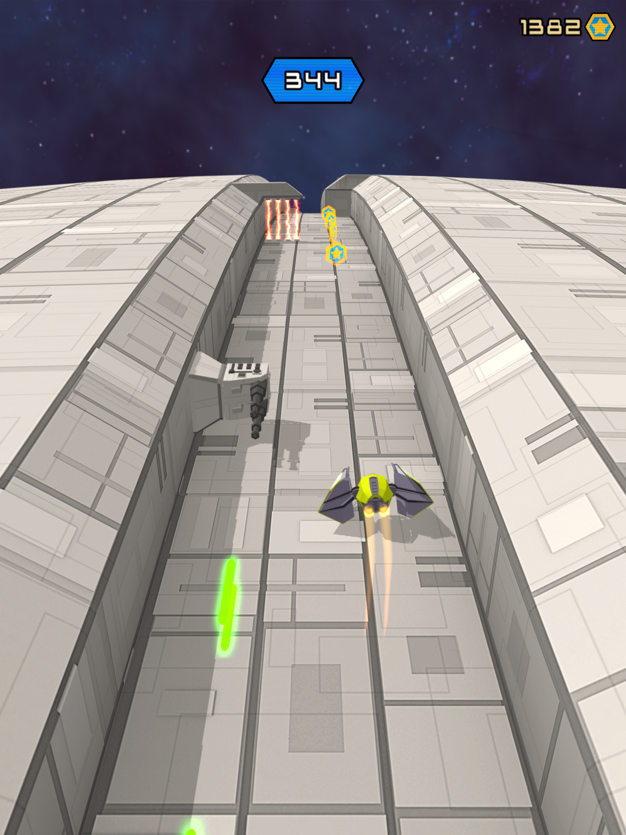 iTunes Description
Hang on to your helmet and get ready for the fastest race of the galaxy!

Onboard the fastest spaceships you'll have to face frantic dodges, laser gates, and lethal cannons!
You must have strong reflexes to play this game!
Forum Thread: Trench Run – Space race! (by Nicola Zangrando)
---
Vengeance RPG ($2.99)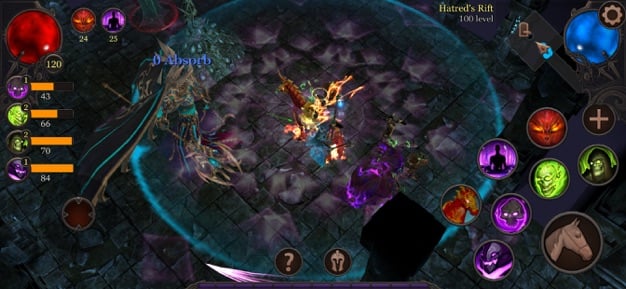 iTunes Description
Vengeance is a single-player RPG in which you can immerse yourself in a story accompanied by beautiful music and atmosphere. Your journey will be rewarded with legendary and mythical items.
Forum Thread: Vengeance RPG (by Dmitry Torba)
---
Whack-A-Tile (Free)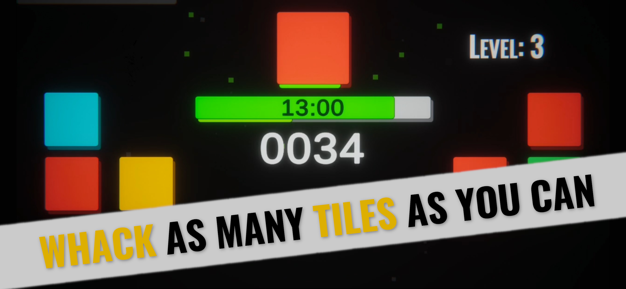 iTunes Description
Tap exactly on a tile of a displayed type. Fail to do that and time will shorten by a half! Earn points for each correct whack. If you collect enough points you get extra time to extend the gameplay. The longer you play the more points you will gain and higher on leaderboards you will be. Show others who is the best!
Forum Thread: Whack-A-Tile (by Crazy Oyster Games)
---
WinnerFace (Free)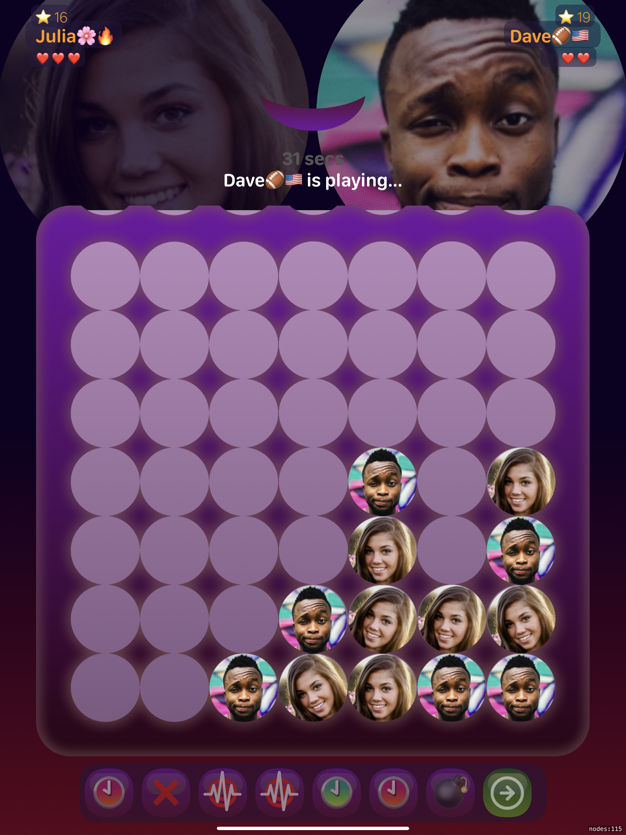 iTunes Description
WinnerFace is a real-time multiplayer version of the classic "connect four" game with a novel way of matchmaking.

The "social experience" with WinnerFace is intense, as you can literally see who is hanging out in the world – in real-time and you can decide who you are going to play with! The other players in your window frame will see you too. For all other players you will be invisible, such as all other players (outside your window frame) are invisible for you!
Forum Thread: WinnerFace real-time social (by Torsten Licht)
---