Last week, Nintendo announced when online multiplayer in Mario Kart Tour (Free) would go live for everyone. Multiplayer is available for friends or players nearby, standard races with changing rules, and special races for Gold Pass subscribers. Support for multiplayer was added a few days ago in Mario Kart Tour 2.0. This update also added a camera feature for viewing gameplay from different angles. The multiplayer for Mario Kart Tour went live a few hours ago. Watch the trailer for Mario Kart Tour multiplayer below:
Despite the various tours based on seasons, holidays, or locations worldwide, a lot of people were waiting for proper multiplayer to jump into Mario Kart Tour. It is going to be interesting to see how this evolves over time with changing rules and what other features Nintendo locks behind the paid subscription.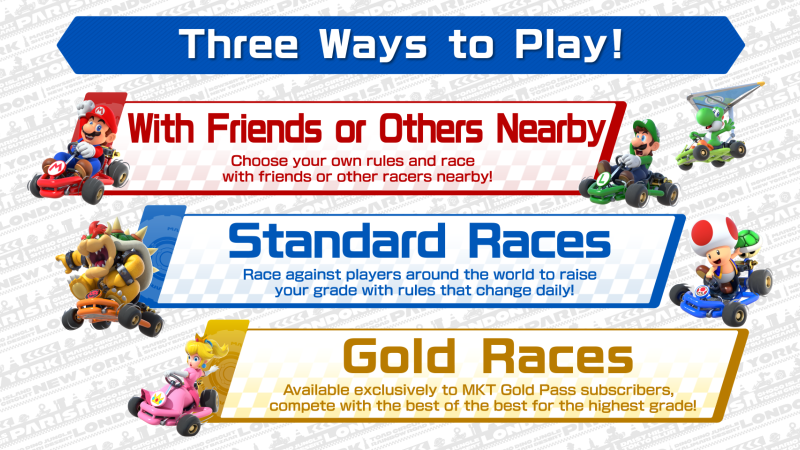 If you've not checked it out yet, Mario Kart Tour is available for free on the App Store and Google Play. Be sure to check out the thread in our forums for more discussion around Mario Kart Tour. Share your friend codes here in our thread for friend codes for Mario Kart Tour Did you try multiplayer in the game through the beta test?