Each and every day new mobile games are hitting the App Store, and so each week we put together a big old list of all the best new releases of the past seven days. Back in the day the App Store would showcase the same games for a week, and then refresh those features each Thursday. Because of that developers got into the habit of releasing their games throughout Wednesday or very early Thursday in order to hopefully get one of those coveted features spots. Nowadays the App Store refreshes constantly, so the need for everyone to release all on the same day has diminished. Still, we've kept our weekly Wednesday night format as for years that's the time people knew to check TouchArcade for the list of new games. And so without further ado please check out the full list of this week's new games below, and let us know in the comments section which games you'll be picking up!
---
All Hams on Deck! (Free)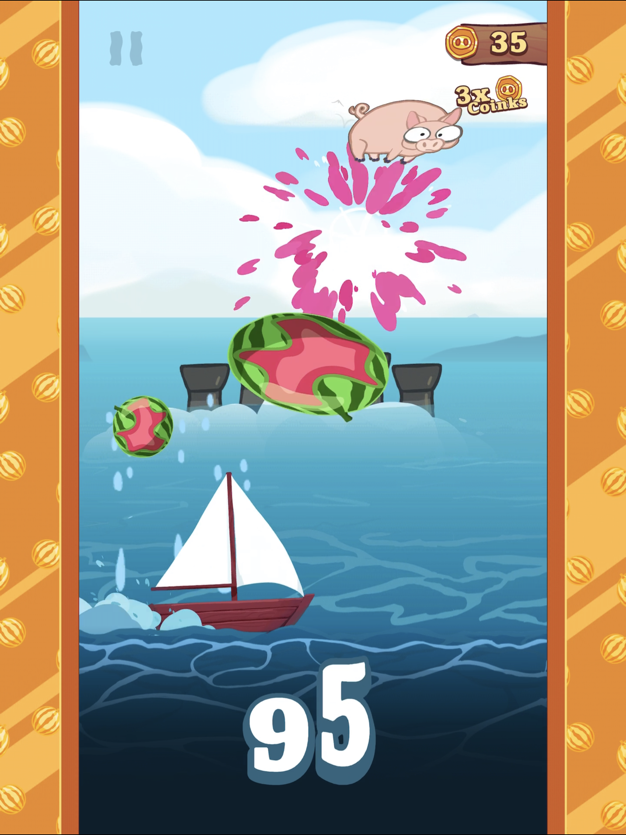 iTunes Description
All Hams on Deck! is a fast-paced arcade-style game about bouncing a pig. Bounce the pig as many times in a row as you can without sinking! Collect Coinks to unlock new pigs, each with unique sounds and trails. Made by a small indie team in Austin, TX.

Have fun on the seas! – The Bread & Butter Game Co. <3 P.S. Hit those those melons! They have Coinks inside!
Forum Thread: All Hams on Deck! (by The Bread & Butter Game Company)
---
Arknights (Free)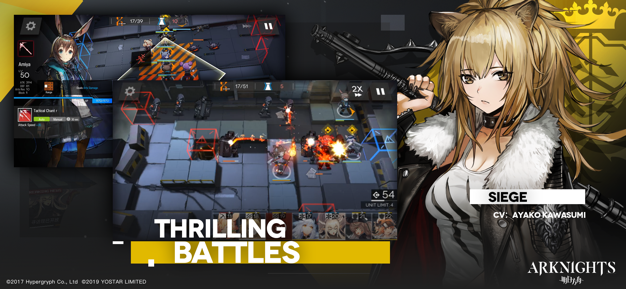 iTunes Description
Take on the role of a key member of Rhodes Island, a pharmaceutical company that fights both a deadly infection and the unrest it leaves in its wake. Together with your leader Amiya, you'll recruit Operators, train them, then assign them to various operations to protect the innocent and resist those who would thrust the world into turmoil.
Forum Thread: Arknights (by Yostar/Hypergryph)
---
Catfall (Free)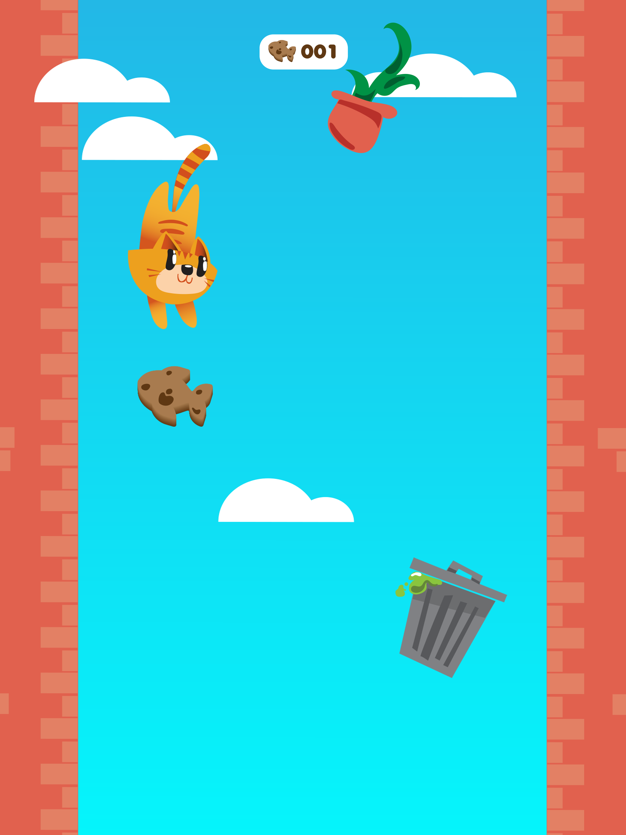 iTunes Description
Based in a real life story, this cute Cat jump from one of the highest building in the city avoiding obstacles until he get to the floor and survive.
Try it by yourself collect some delicious fish chips and unlock one of the many options of cats available in the stores. Playing CatFall means hours of fun for sure.
Forum Thread: CATFALL – A Real Life Story (by Inventario)
---
Deck & Dungeon (Free)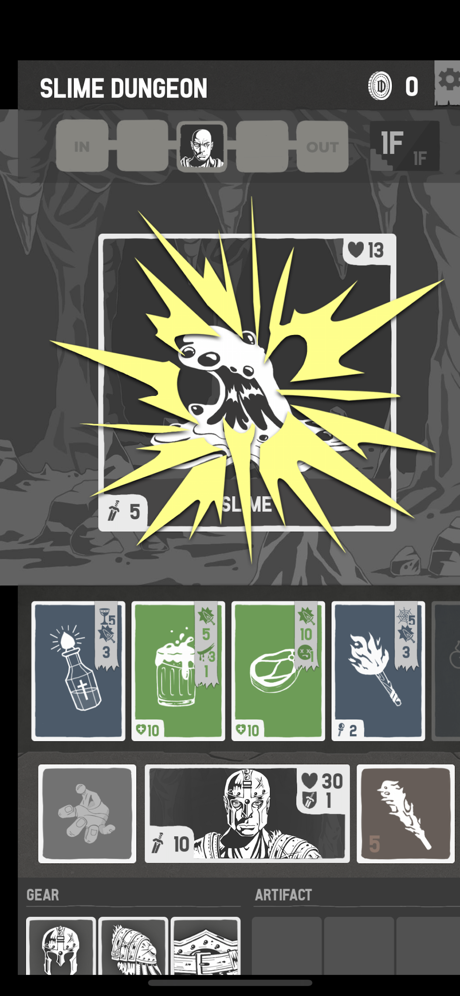 iTunes Description
1) Concept – TCG system, vertical UI that can be operated by one hand, freshness of monotone art Authentic role-playing games that everyone can relate to with impressive stories
2) Story – The story of a character struggling to regain his possessions in order to defend the lives of the giant monster corps, the threat of the giant monster corps
3) Character – The characters with their own stories are expected to appear in more than 5 characters including Barbarian, Assassin, Druid, Wizard, and Explorer
Forum Thread: Deck & Dungeon (by SQUEEZE PUB)
---
Destiny of Khando (Free)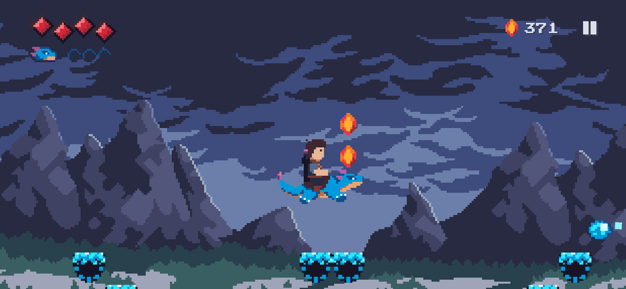 iTunes Description
Do you like challenging 2D Action Platform Games?
Perhaps you also like pixel art style?

Then download Destiny of Khando right now, and live the adventure of the hero Khando.
The humanity is in danger again… Are you brave enought to save the planet from all the monsters?
Forum Thread: Destiny of Khando: Platformer (by Orientino Games)
---
Dream League Soccer 2020 (Free)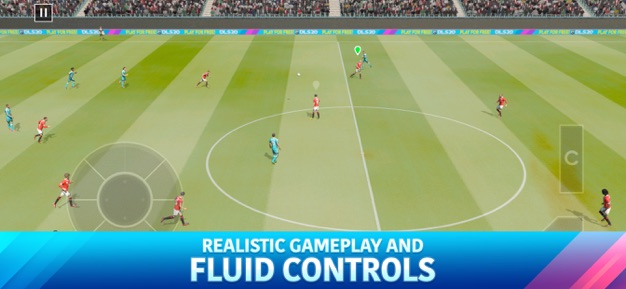 iTunes Description
Dream League Soccer 2020 puts you in the heart of the action with a fresh look and brand new features! Build your dream team from over 3,500 FIFPro™ licensed players and take to the field against the world's best soccer clubs! Rise through 8 divisions whilst enjoying full 3D motion-captured player moves, immersive in-game commentary, team customisations and much more. The beautiful game has never been so good!
Forum Thread: Dream League Soccer 2020 (by First Touch Games)
---
G.I. Joe: War on Cobra (Free)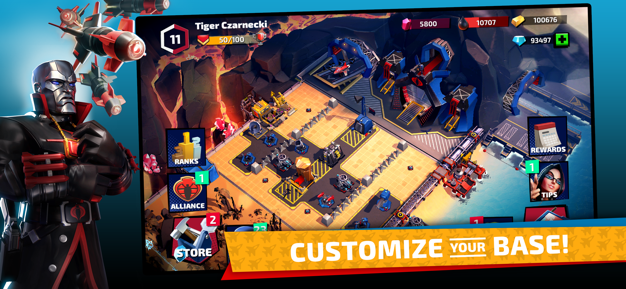 iTunes Description
Choose a side and battle in G.I. Joe: War on Cobra! Build, upgrade, and defend your base in this high action, competitive multiplayer strategy game, featuring your favorite G.I. Joe Heroes and Cobra Villains!

The War on Cobra wages on…where does your allegiance lie? Clash with or against iconic characters like Duke, Snake Eyes, Scarlett, Roadblock, Storm Shadow, Baroness, and more! Deploy or demolish Units like H.I.S.S., Mamba, Vamp, and M.O.B.A.T. The future of Earth is at stake, will you save it or conquer it?
Forum Thread: G.I. Joe: War on Cobra (by D3)
---
Grand Mountain Adventure (Free)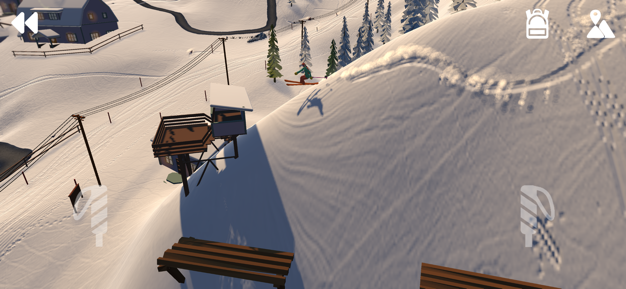 iTunes Description
Find the biggest cliff drops in the backcountry, freeride down a steep chute, try to clip the gates in a slalom track, or just cruise around the mountains – the choice is yours!
Forum Thread: Grand Mountain Adventure (by Toppluva AB)
---
Mindframe Arena (Free)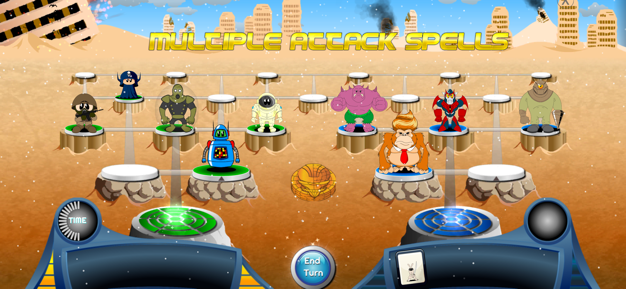 iTunes Description
Lead your Tec team on an epic journey through the worlds of Mindframe Arena.

Mindframe Arena is a fun board game for all the family, combining classic turn-based gameplay with collectable characters, awesome spells and over 100 levels.
Forum Thread: Mindframe Arena (by Fierce Fun)
---
Retro Bowl (Free)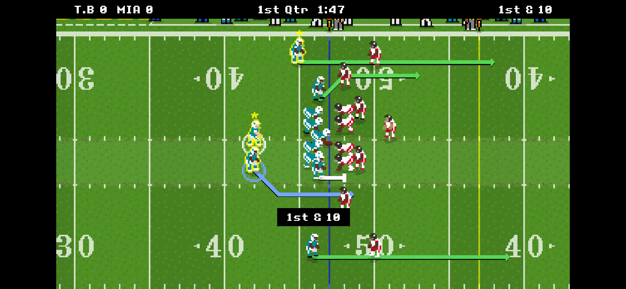 iTunes Description
Retro Bowl is the perfect game for the armchair quarterback to finally prove a point. Presented in a glorious retro style, the game has simple roster management, including press duties and the handling of fragile egos, while on the field you get to call the shots. Can you pass the grade and take your team all the way to the ultimate prize? Can you win the Retro Bowl?
Forum Thread: Retro Bowl (by New Star Games)
---
Rovr (Free)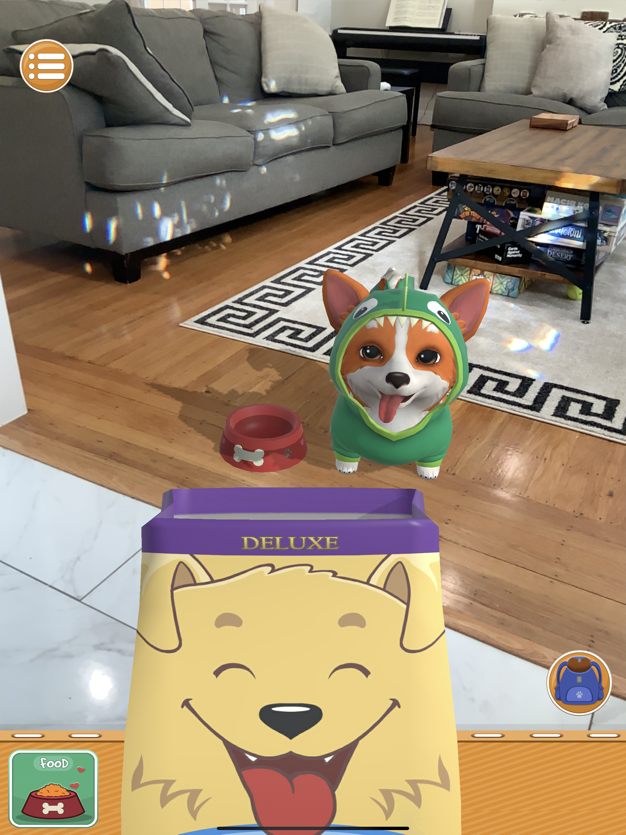 iTunes Description
Play with, feed, and dress up your own corgi in augmented reality!

Have you always wanted to own a dog, but couldn't? We know the feeling. That's why we made Rovr! Rovr is a virtual pet app that lets you own your own dog in augmented reality!
Forum Thread: Rovr (by Ridgeline Labs)
---
RPG Miden Tower ($7.99)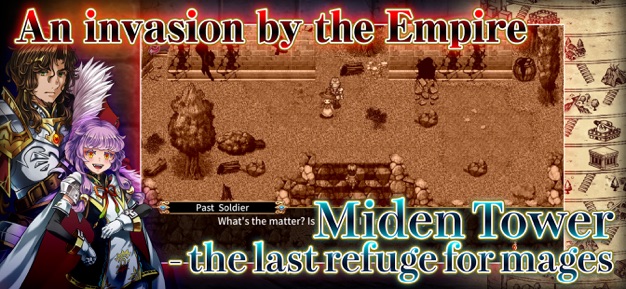 iTunes Description
Miden Tower is a fantasy RPG with a compelling and dramatic story. After Miden Tower is invaded by the Alroval Empire, the mages who call it home find themselves cornered on its upper floors. This sets in motion a series of tragic events that lead to a counteroffensive being launched to take back the tower and to get revenge for the wrongs committed against them.
Forum Thread: RPG Miden Tower (by KEMCO/EXE-CREATE)
---
TaniNani ($3.99)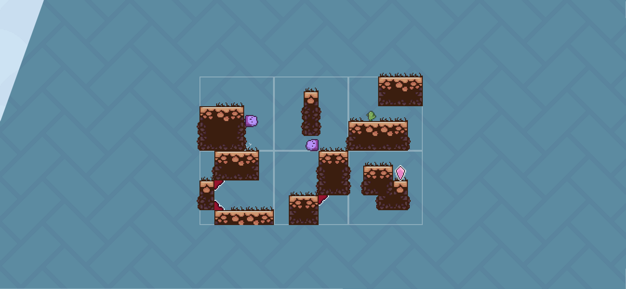 iTunes Description
TaniNani is a puzzle game where you move parts of the level around to help the characters find the crystal and each other. Explore a unique puzzle experience in your own pace, test your brain with optional challenges and unlock cute outfits for Tani & Nani.
Forum Thread: TaniNani (by WhyKev)
---
Tetris (Free)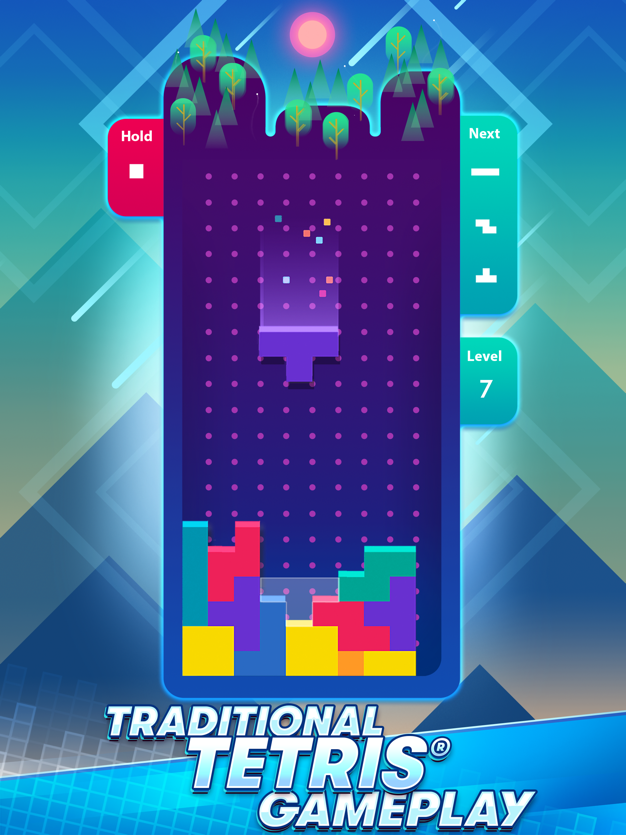 iTunes Description
The Tetris® game is one of the most popular electronic games of all time with hundreds of millions of players worldwide. Simple to play, yet difficult to master, Tetris is the ultimate puzzle game. As easy to learn as it is addictive, it will keep both the casual and seasoned pro entertained for hours. Download and play the free mobile game now!

Please be sure to keep your notifications on, as we plan to launch some very exciting updates in the future, including multiplayer modes and other new features that you don't want to miss.
Forum Thread: Tetris® (by N3TWORK Inc.)
---
Tetrominos AR ($0.99)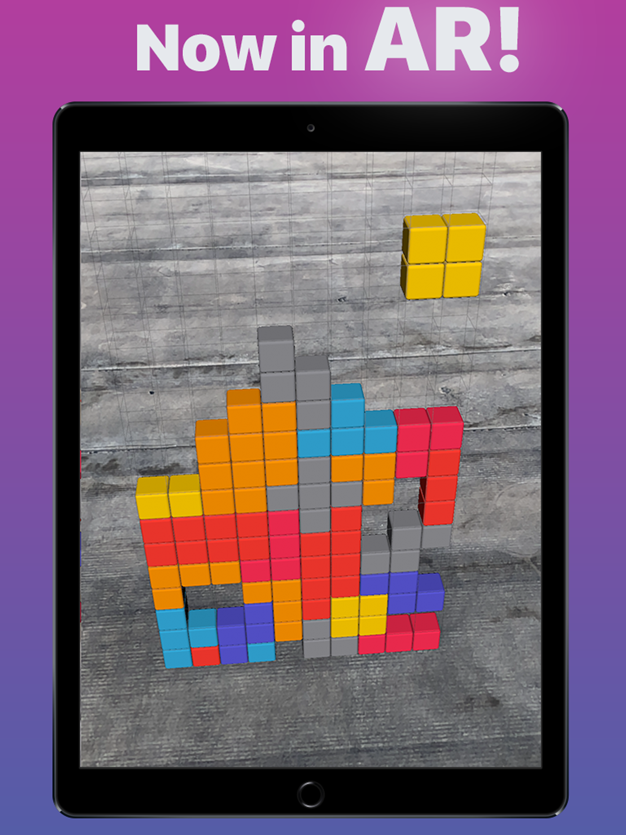 iTunes Description
Tetrominos AR is a funny and clever game for anyone that wants to get the real Puzzle experience in AR. Stack the tetromino blocks in the real world and share your score with your friends! The gameplay is simple, try to stack blocks into complete lines.
Forum Thread: Tetrominos AR (by Konstantinos Papadakis)
---
Trench Racer (Free)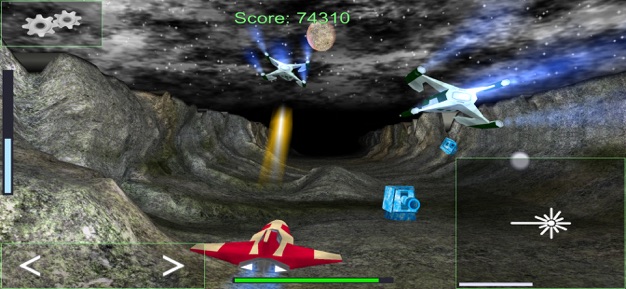 iTunes Description
Race through trenches and underground tunnels avoiding obstacles and destroying enemies. Reach the end point before you're destroyed or your craft runs out of energy. Avoid rough terrain to maintain speed and blast your way through enemy strong-holds with an array of powerful weapons.

Play with a game controller for a truly arcade like experience or use on screen buttons with an aim-able weapon firing pad.
Forum Thread: Trench Racer (by David Hill)
---
Vilmonic (Free)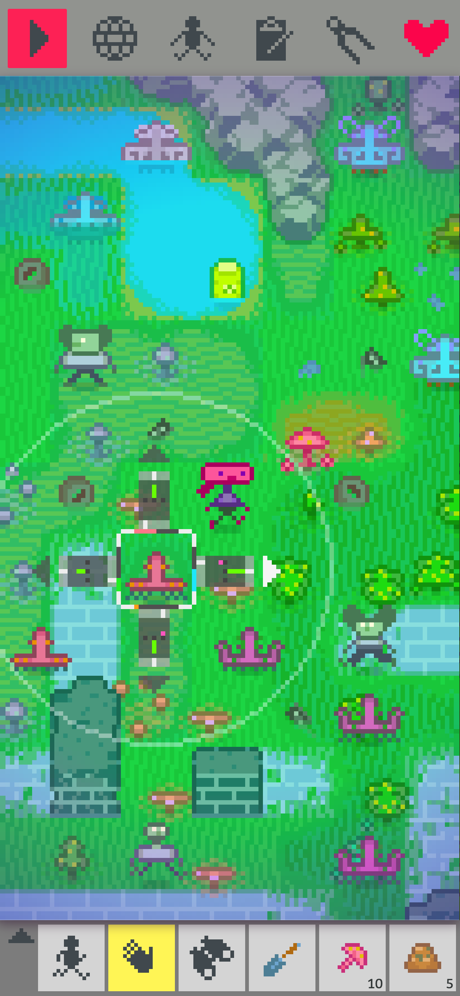 iTunes Description
Vilmonic is a LIVING VIRTUAL WORLD. Protect and breed unique pixel-art life forms whose pixels and color have meaning.Experiment with natural selection and evolution. Craft tools, construct buildings and change the environment. Uncover the secrets of the past as you dig up ancient tech and fend off the mindless haywire zombitons.
Forum Thread: Vilmonic (by Bludgeonsoft)
---
WILL: A Wonderful World ($8.99)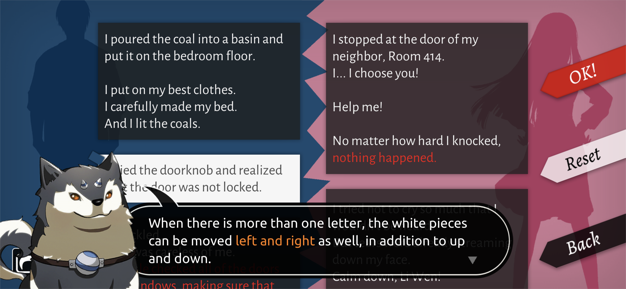 iTunes Description
With the power to change the fate of humankind, dive deep into the story and learn about those that seek out your help but remember, changing someone's fate will have an effect on others whether they are interconnected or not. As you read through each story, perhaps the young girl's memory will also return but what will she learn about herself and her mission?
Forum Thread: WILL: A Wonderful World (by WMY Studio)
---