Mojang officially showcased their augmented reality take on the super popular and successful Minecraft earlier as Minecraft Earth. We got a proper look at it at WWDC and then had beta sign ups open for a small group of people on iOS and Android. Mojang finally began to bring the game out on the App Store across a few regions in a soft launch. More territories had been added ever since with it releasing in USA very recently. A few hours ago, Microsoft's X019 showcase had quite a few announcements for games, the platform, and more.
At X019, Microsoft and Mojang revealed new mobs for Minecraft Earth that aren't in Minecraft. These pop-up mobs feature life-sized statues that have a QR code letting you access a new adventure before everyone else gets access to said adventure in December. Beginning November 16th, the pop-ups will be available for three weekends until December 1st. They will be available during the day from 10 AM to 7 PM at Hudson Yards in New York, the Queens Walk in London, and Campbell's Cove in Sydney. The actual statues will be shown off on Twitter soon and if you do live near those areas, head out for exclusive access to the Jolly Llama in game.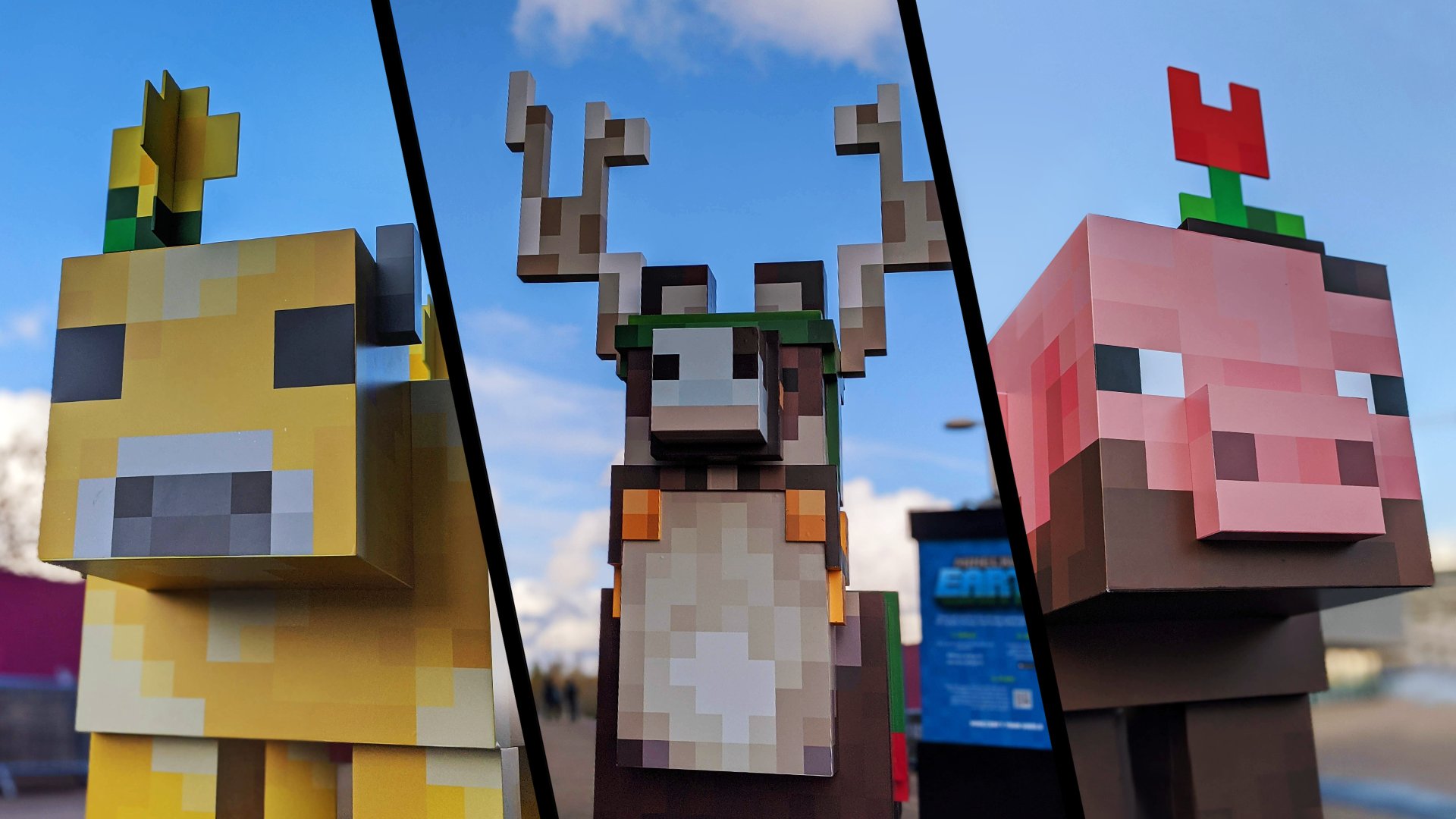 Minecraft Earth is now available in early access in the US, UK, Canada, New Zealand, South Korea, Iceland, Australia, Sweden, Philippines, Mexico, and more on both iOS and Android devices. Check out our forum thread for the game for more discussion. Minecraft Earth will be rolling out to more places soon. Have you tried it yet?