Last month, Netmarble announced a mobile MMORPG based on Level-5's Ni no Kuni franchise. Today, Ni No Kuni: Cross Worlds has been announced as the mobile MMORPG and we have quite a few details for the upcoming release. Netmarble revealed a lot of information related to the gameplay and content of the MMORPG. As of now, it is set for iOS and Android in Japan only. The game has been built on Unreal Engine 4 and will sport high quality cutscenes and cel-shaded graphics that fans of the series know and love. It has staff from Lineage 2: Revolution working on it as well. Watch the first trailer for it captured by Gematsu below:
Ni No Kuni: Cross Worlds will include PvP and PvE featuring five classes. Witch, Swordsman, Rogue, Engineer, and Destroyer are the classes. PvP has kingdom invasion battles and battles featuring familiars. PvE features the main story quests, kingdom defending, and more. Combat is real time hack and slash so it follows the combat style of the second Ni No Kuni game. The aim of this release is to allow for an open gameplay style with players finding their own adventures in the world created. I'm definitely going to check it out once it releases in Japan because while the Ni No Kuni games are flawed, the worlds always look gorgeous.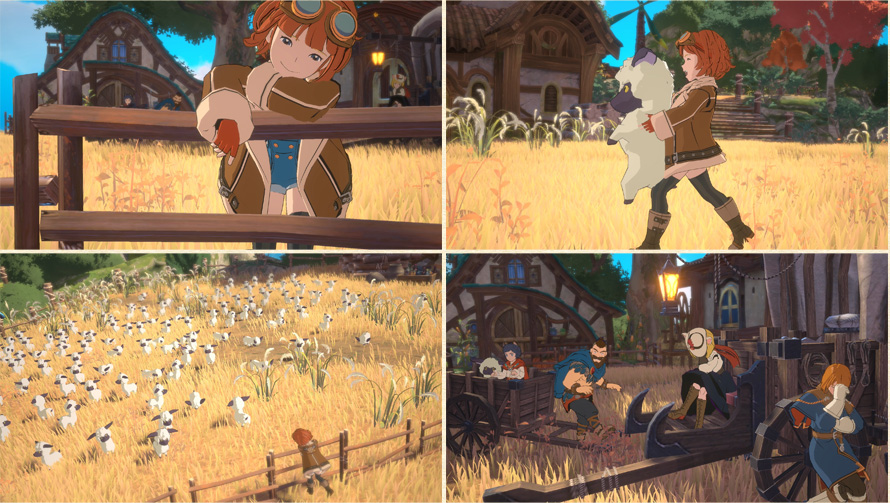 Ni No Kuni: Cross Worlds is set for a release in the second half of 2020 in Japan on iOS and Android. An international release has not been announced as of this writing but we likely will hear of plans of an English version closer to the Japanese release if at all. Have you played both mainline Ni No Kuni games on PS4, PC, or the first one on Nintendo Switch?
[Source: Gematsu]