Spiel Studios is back today with a brand new chapter for the avoidance game Man Vs. Missiles. While this isn't a full fledged sequel but something that builds on the base of the original with loads of new additions, Man Vs. Missiles: Combat (Free) was looking for beta testers a little while ago before it finally went up for pre-order last week. Today, the game has finally arrived on iOS and Android. Watch the trailer for it below:
As the name suggests, Man Vs. Missiles: Combat sees you facing off against not only missiles but also enemy planes. You also now have a health bar and can pickup power ups while playing and not have to worry about taking damage immediately. You can use your own artillery to fight back as well. If you've played the original Man Vs. Missiles, you should feel right at home here. It is free to play and includes various in app purchases just like the original game.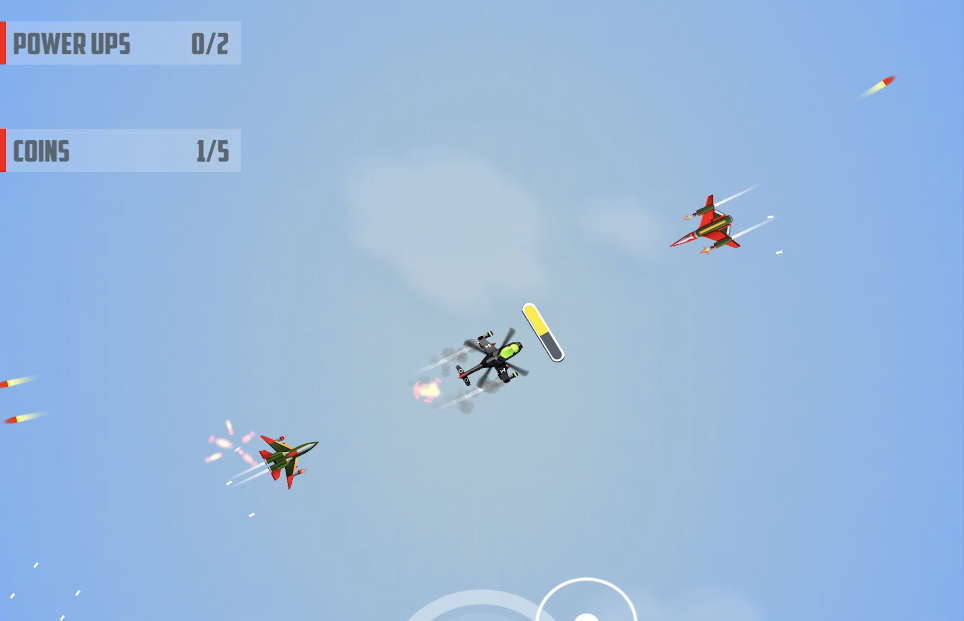 If you're interested in playing it, you can download Man Vs. Missiles: Combat on the App Store for free right now. It is currently still rolling out on Android. Here's the Google Play listing for Man Vs. Missiles: Combat. What do you think of the original?