This week, Annapurna Interactive brought thatgamecompany's superlative Journey ($4.99) to iOS. When they brought Flower to iOS a while ago, I was hoping Journey would follow but it seemed impossible. Journey is one of the best PlayStation games ever. I had a slight hope that it would be brought to iOS eventually once the PC version was released on the Epic Games Store but it still felt like something that was never going to happen. That made the shadow drop release even crazier, but here we are in 2019 with Journey and Sky: Children of the Light on iOS from thatgamecompany.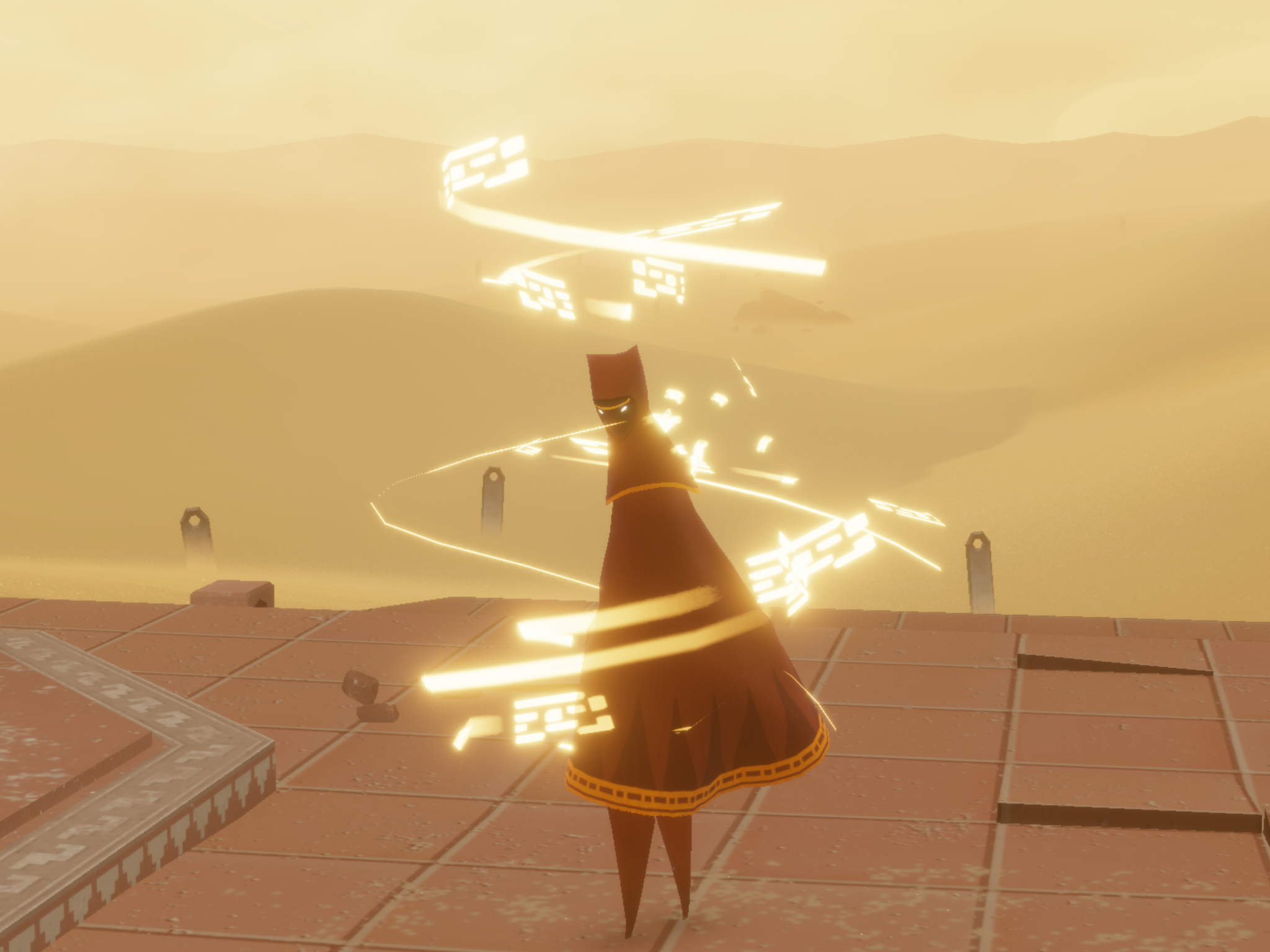 Journey has you playing as a robed figure exploring a massive desert. Your aim seemingly is to reach a mountain that's always visible to you initially. Journey's story is told through a few cutscenes spread across the experience without any voices. The gameplay plays a big part in piecing together the narrative and I've found people interpreting things differently. You slowly find more scarf pieces and can jump or fly higher. Your scarf plays a very important part in the game. A lot of people compared ABZU from Giant Squid to Journey but I feel like even with Journey's vague structure, it handles the overall narrative much better. My main complaint with the core game has always been one of the later segments of the game that feels tacked on and breaks the flow. I don't want to spoil things, but you will know when you reach there. The in-game mechanics for that area are really bad.
As of now, there is no MFi controller support in Journey on iOS. This is pretty surprising considering the game is originally a PlayStation 3 release that was ported to PlayStation 4 and eventually PC. The touch controls are more or less fine but the camera might be a problem for some. I'd recommend spending some time trying to not only change the setting but also experimenting with camera movement using the right virtual analogue stick. This will help a lot later on when the game pacing becomes a bit faster or when you find yourself struggling with some of the platforming sections. The movement felt very erratic at first and almost gave me motion sickness just like The Witness did when I played it on iOS.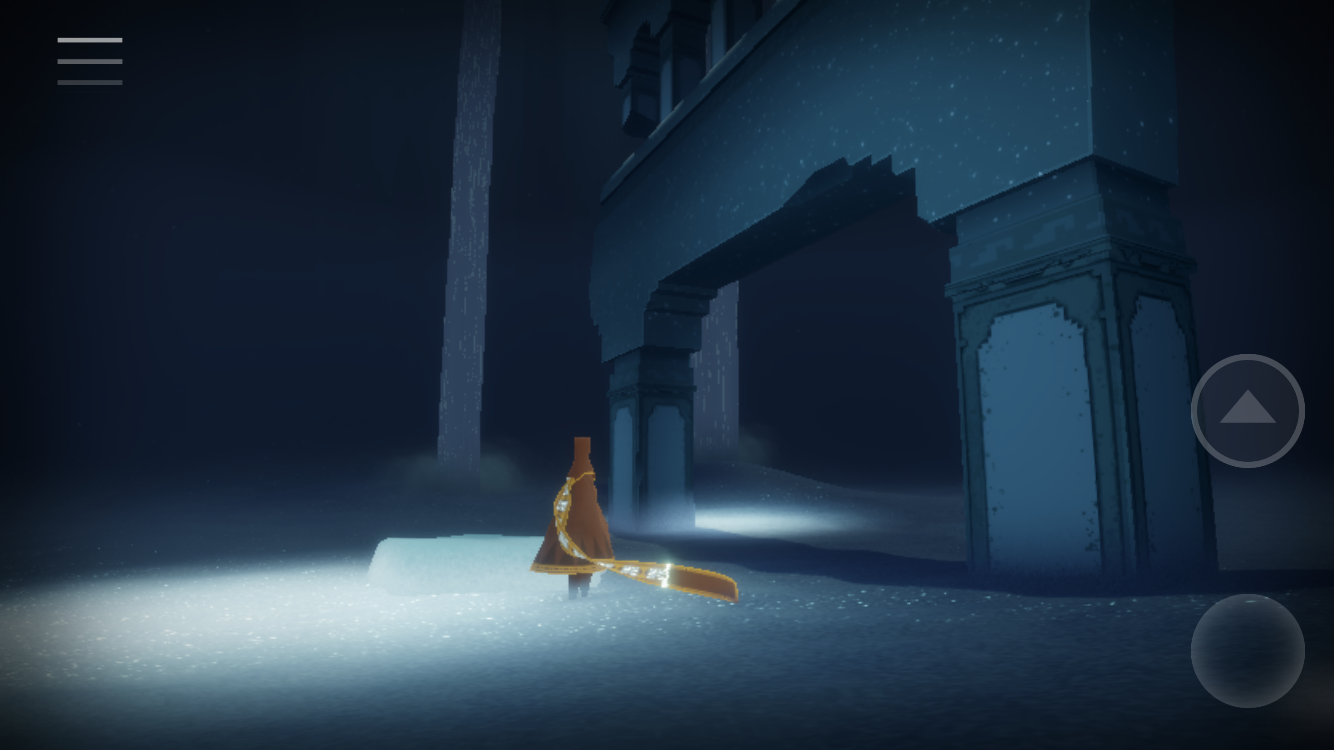 Visually, Journey is beyond stunning. The art direction really carries the game even on older devices like my iPad Air 2. I played Journey on iPhone 7, iPad Pro, and iPad Air 2. The iPad Air 2 definitely struggles with it and has instances of freezing, but it was fine on my iPhone 7 and iPad Pro. If you have a newer iPad Pro, it even supports higher refresh rates. One interesting and weird aspect of the game is that the in-game settings just have some control options but the system settings on iOS let you select from various resolution and framerate options for Journey, supporting even 120 fps if your device is capable of that refresh rate. The iPad Air 2 version at default settings reminds me of many third party ports to Switch that have loads of aliasing but are playable.
On the audio side of things, Journey is flawless in general but the iOS port has issues on some devices. On iPad Air 2, I had the sound cutting out randomly or jerking around. I had none of this happen on iPad Pro or iPhone 7. Austin Wintory's score for Journey is more than worth the price of admission here and it is unbelievably great in the game. I'm still blown away by when The Road of Trials plays in game and this is the sixth time I'm experiencing Journey. The sound design outside the music is excellent. You only communicate with others who happen to be paired with you through a single sound or audio signal. It works brilliantly in the game and keeps the sense of mystery alive throughout your experience.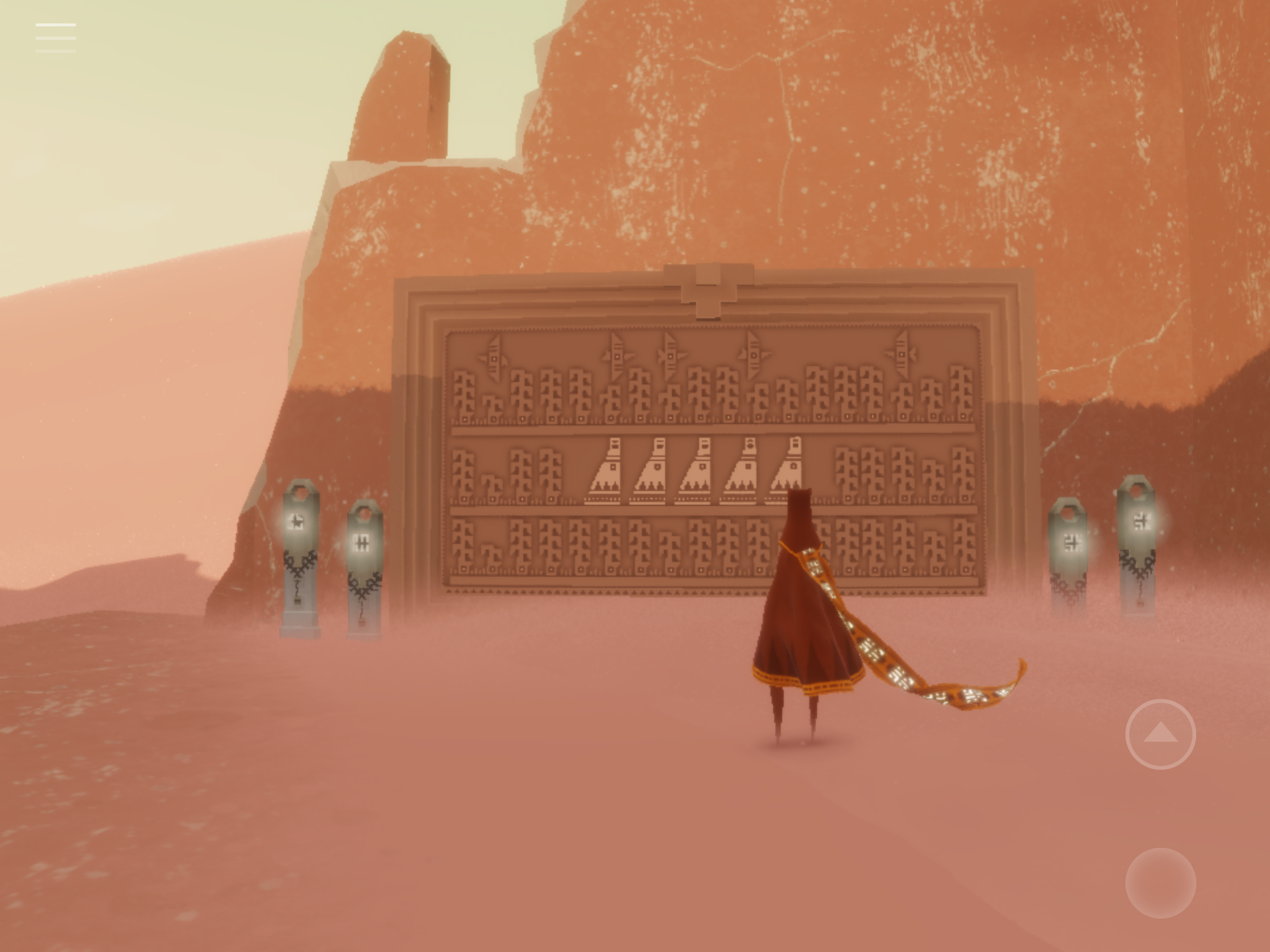 One interesting aspect of Journey is the multiplayer component. This isn't traditional multiplayer where you invite a friend and play together. You get randomly paired with others seamlessly and don't actually know who they are. You can communicate with them through an audio signal and can help each other out in some situations. On iOS, Journey uses Game Center for matchmaking. I had no trouble having people appear in my games. It worked just as brilliantly as it did when I played it back on PlayStation 3 a long time ago. You usually see a white glow around a part of the screen when someone has joined in or is near you.
Journey on iOS is a universal game. It even has iCloud save support. On devices that support it, Journey has interesting haptic feedback for your chime or audio signal. I know iOS games are often cheaper than their console or PC ports but Journey at $4.99 is a steal. One thing to note is that this is very much a one and done experience for the most part. You can replay it for secrets but I doubt most people will bother because the real magic is the first playthrough that should hopefully be unspoiled because the locations are stunning.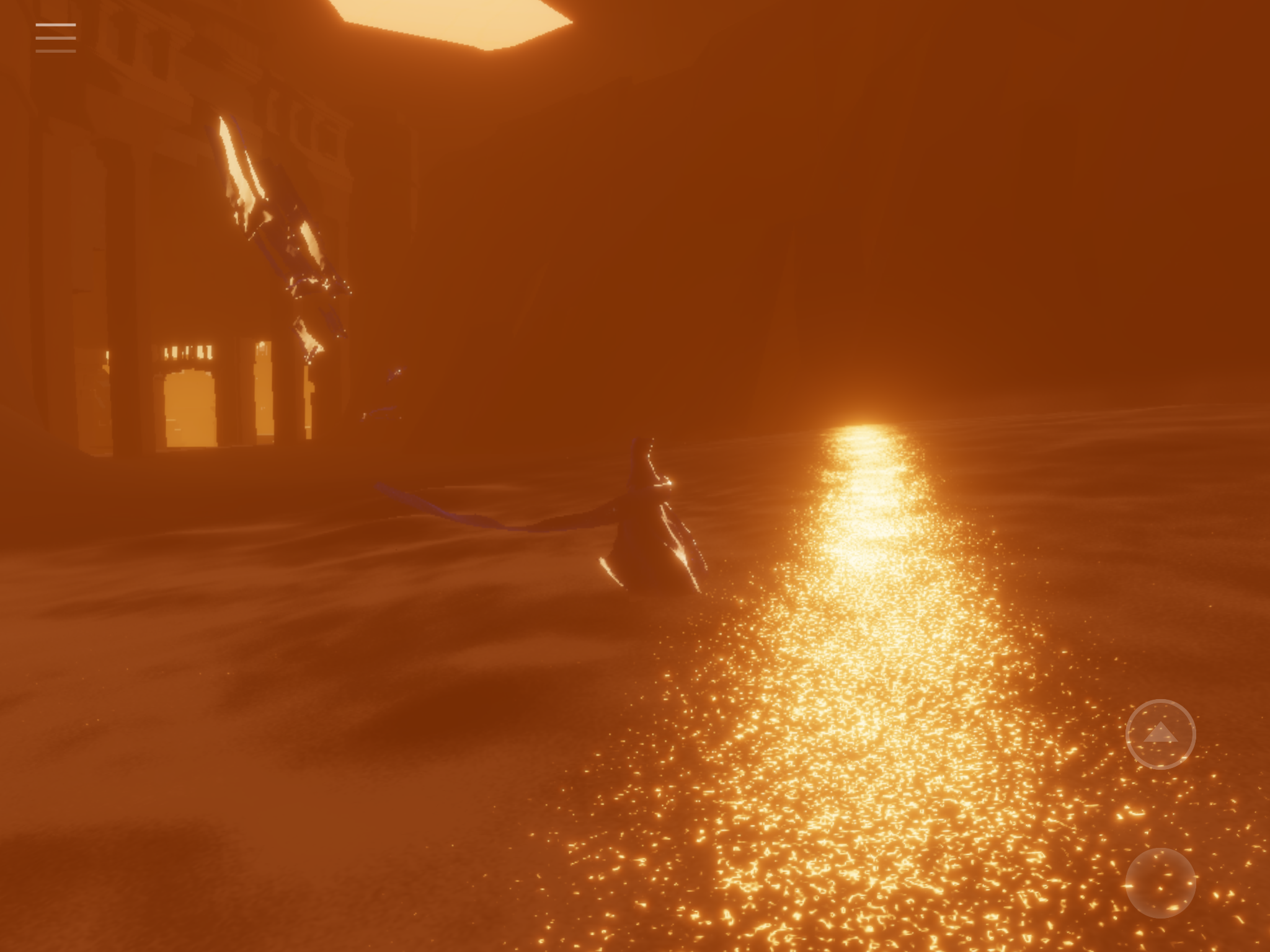 Right now, I hope Annapurna Interactive is working on fixing the issues with the port. Adding controller support would be amazing but the real big issue is the camera movement that definitely needs tweaking.
Overall, Journey on iOS is a must play if you've never played it before. Hopefully the few issues like the audio bugs on older devices and camera controls are addressed in a future update. The lack of controller support is pretty baffling considering this is originally a console game and I hope proper controller support is added at least when iOS 13 ships. If you've already played Journey on PlayStation or PC platforms, this is the only portable version and it has been a joy to play on iPad and iPhone years after replaying it on PlayStation 4. Now when is Annapurna Interactive bringing What Remains of Edith Finch to iOS?