Hello gentle readers, and welcome to the SwitchArcade Round-Up for August 9th, 2019. We've got a ton of new releases to check out today, and that work makes up the bulk of this article. We've also got a few cool news items, including word on the next batch of SEGA AGES Western releases. Finally, we've got a bunch of sales, many of which are for games that seldom get discounted. Basically, there are a lot of things a person could spend money on today if they're that-way inclined. Let's assess the damage!
News
August's NES Switch Online Titles Are 'Vice: Project Doom' and 'Kung-Fu Heroes'
It's taken a bit longer this month for Nintendo to announce the additions to the NES Nintendo Switch Online app. They'll also be releasing later in the month than usual, with a scheduled release date of August 21st. That said, I can't say I expected the titles they've put forward. We get two games this month again, and neither of them is a first-party title. Culture Brain's top-down action title Kung-Fu Heroes is a mild surprise, but it's hardly the first time it's been re-released. That can't be said for the other title, Vice: Project Doom, which is an excellent (mostly) side-scrolling action game originally released by Sammy. It's never been available on any Virtual Console before, and loose cartridges go for around $40. So yes, unexpected and very good pick there. Sadly, our friends in Japan don't get that title for the Famicom Switch Online app, instead getting a Kunio-Kun sports game.
'SEGA AGES Space Harrier' and 'SEGA AGES Puyo Puyo' Come West August 22nd
Speaking of waiting, SEGA's Western releases of the SEGA AGES games continue to lag a bit behind the Japanese launches. Later this month, those outside Japan will be doing a good bit of catching up. SEGA AGES Space Harrier and the long-awaited SEGA AGES Puyo Puyo will be arriving in eShops worldwide on August 22nd. The former is of course an old favorite of many an arcade and SEGA fan, while the latter is the English debut of the original title in the storied puzzle game franchise. Among other improvements, this version of Space Harrier includes a new mode where you can equip a shield that protects you from collisions, while Puyo Puyo has a new online multiplayer mode. They're both great versions, and definitely worth adding to your collection.
'Cadence of Hyrule' Gets a Free Demo
Hey, I know how it goes. There have been tons of new games this summer so far, so you've probably been busy with those. Or maybe the price of Cadence of Hyrule seemed a little steep for your liking. Whatever the case, if you want to give the critically-acclaimed game a try, you can now do just that. A demo for the game has been made available on the eShop, so all you have to do is head to the game's page and hit the Download Demo button to get it. It gives you a little slice of the whole, but be warned: you'll probably want to buy the full game after you play this teaser.
New Releases
Turok 2: Seeds of Evil ($19.99)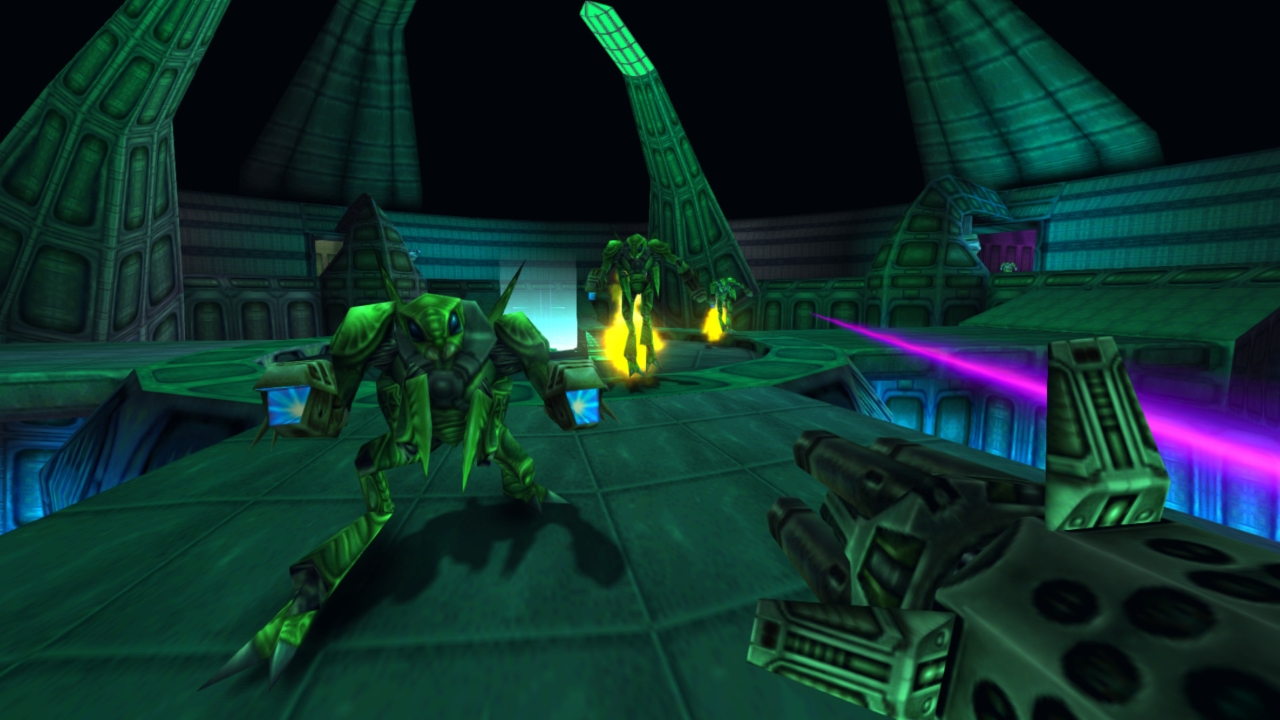 SwitchArcade Highlight!
Here's another fine blast from the past from the good folks at Nightdive Studios. A little while back, we got a lovely remaster of the N64 classic Turok the Dinosaur Hunter, and now we can add a fine rendition of its sequel, Turok 2: Seeds of Evil, to our collections. All of the locations have been remastered and all of the more than 20 weapons have been included. The only downside is that this remake is of the single-player content only. There's no multiplayer to speak of here, so you won't be enjoying any of that lovely four-player splitscreen action. Still, even by its single-player merits alone, it's a good bit of fun. A nice chaser if you're coming off finishing one of the recently-released DOOM releases.
Arcade Archives X Multiply ($7.99)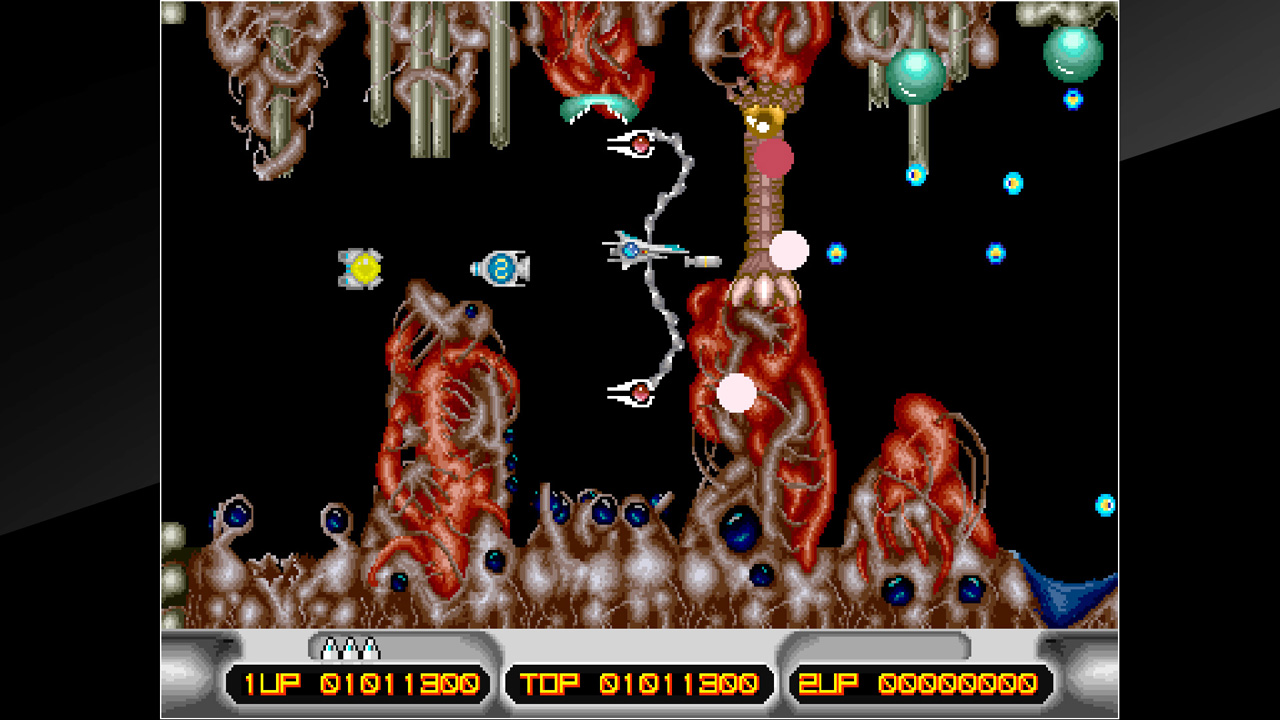 SwitchArcade Highlight!
Well, here's a treat. Irem made a lot of great games in its heyday, and in general its biggest hits have been ported to a wide variety of systems on a regular basis. But some of its lesser-known games are also great and far rarer to be selected when it comes time to re-issue titles. X Multiply is one of those games. It's a lot like R-Type except instead of having a detachable pod supporting you, you've got mechanical arms. It's a really fun game but its gimmick was a bit demanding for most of the home machines in its era, so ports are exceptionally rare. Now, thanks to Hamster, we've got an excellent rendition of the arcade original. If you're a shoot-em-up fan, you'll want to look into this one.
Sagebrush ($5.99)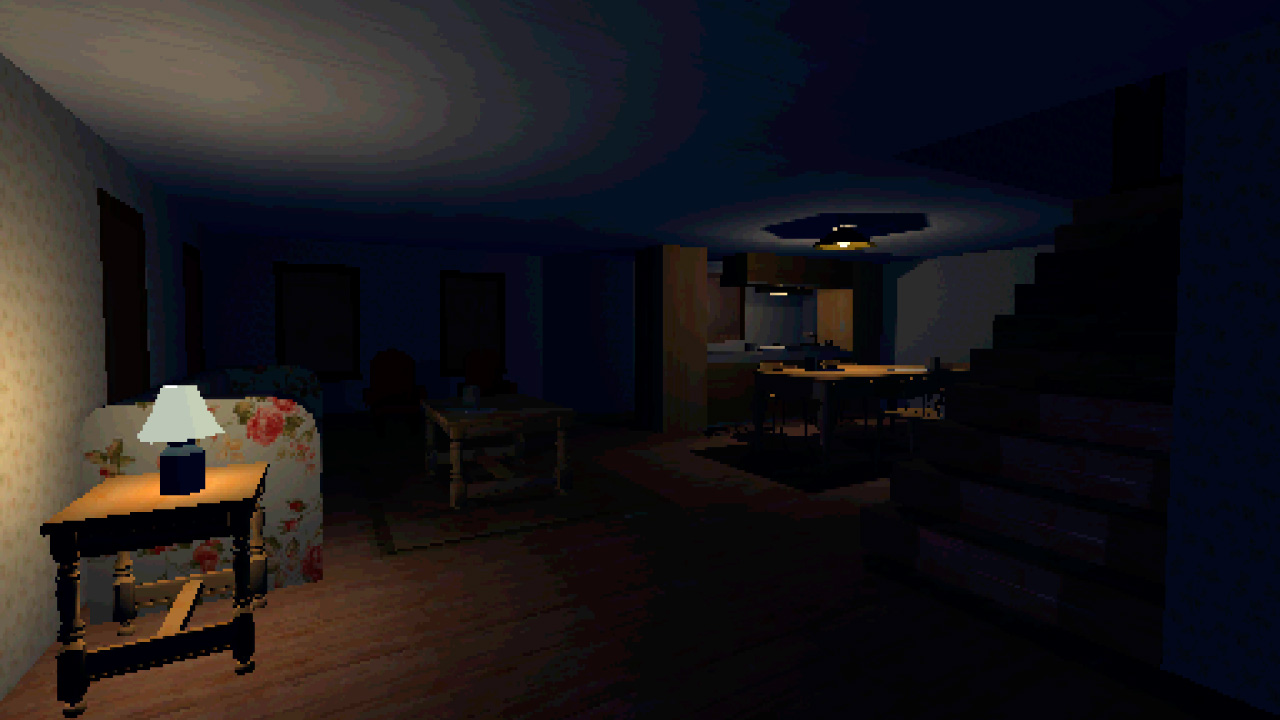 SwitchArcade Highlight!
Somehow, we've gotten two games about cults in two weeks. The last one riffed off of the Jonestown cult and was kind of a disappointment. This one alludes to the situation with David Koresh and his cult back in the 1990s, and it's a bit better. Although this is technically an adventure game, it's really more like one of those games where you wander around locations, absorb the atmosphere, and try to piece things together yourself. As such, there aren't any particularly demanding puzzles or anything. But the topic is interesting and the visual style, which goes for a deliberate low-fi feel, certainly is striking. Considering the price, I think it's worth picking up for those who are looking for something a little different. Just be warned that if you're playing in handheld mode, things can be too dark to see very easily as the game progresses. Crank that brightness up.
Tactics V: Obsidian Brigade ($24.99)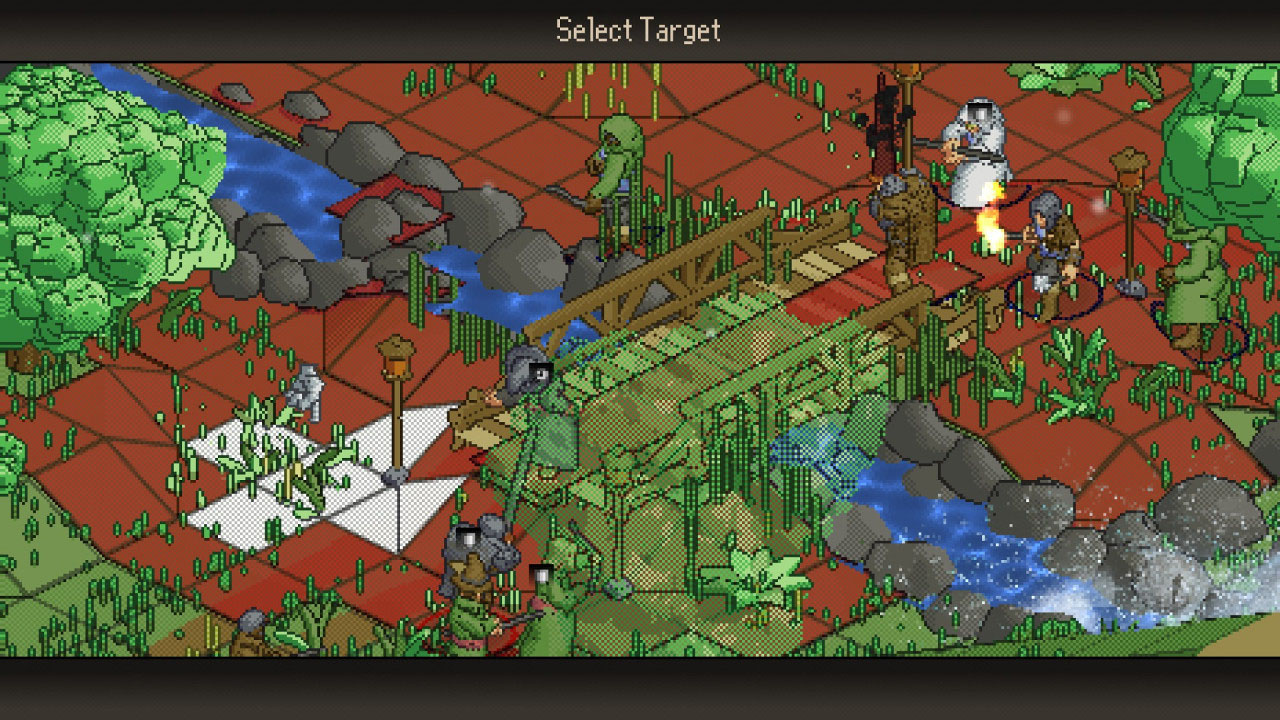 I had to check the description of the game to see what the developers were going for with this rather unique look. It says it's supposed to be paying homage to 1990s console strategy RPGs, and I'd honestly like to know which ones because I am just not seeing it. If I had to guess, I'd say the inspiration is probably Tactics Ogre/Final Fantasy Tactics, though. Not that I dislike how it looks, mind you. It seems low-fi but everything is nicely animated, creating a striking contrast. The game promises over a dozen hours of turn-based tactical RPG fun, with around 50 levels and plenty of classes, gear, skills, and so on to mess around with. I'm actually pretty interested in this one but I haven't had a chance to play it yet, so I can't really say much more at the moment.
Taimumari: Complete Edition ($14.99)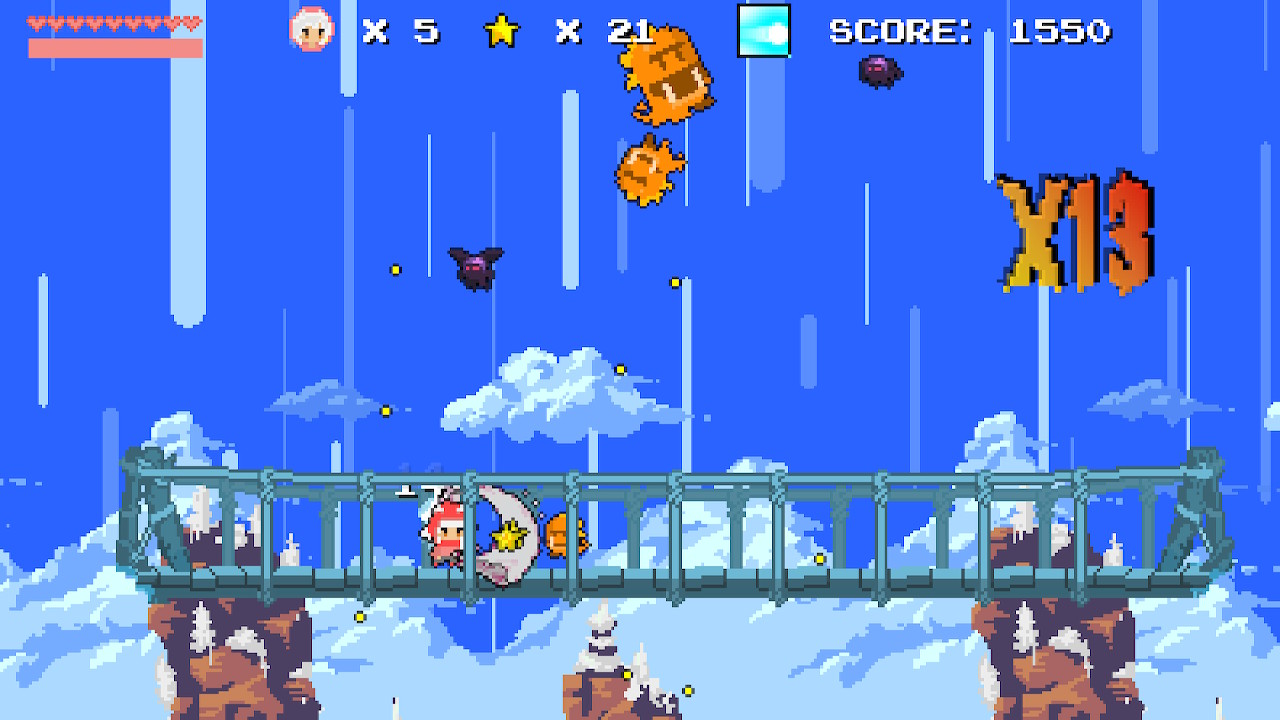 Taimumari is a side-scrolling action game that aims to re-create the classic feel of 2D action games of yore. Well, I've played a good bit of it in preparation for a review, and I can say that it doesn't really hit that mark. Frankly speaking, there are a lot of ways to make a game hard, and the specific type of toughness that Taimumari exhibits in its stage designs is quite contemporary. That wouldn't be a problem except that the play controls of the game feel like they were designed for classic difficulty, creating an odd clash between what the game asks of the player and what they can reasonably do. It's not bad, but it can be extremely aggravating at times. Being the Complete Edition, this also includes a couple of extra modes that were sold separately on PC. I'll have a review of this one in a bit.
#RaceDieRun ($9.99)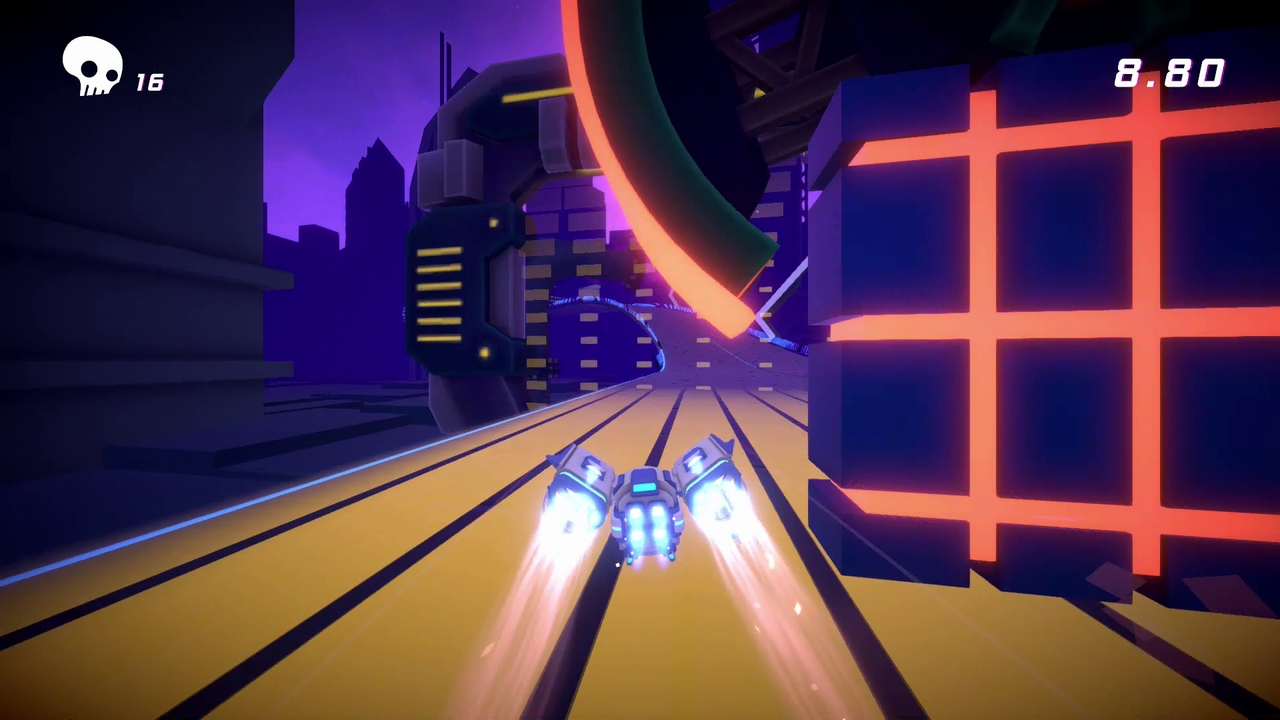 This looks kind of like one of those behind-the-back Turbo Tunnel experiences, where you need to weave carefully around obstacles that will kill you in one hit. Very much not my thing, but if it is yours, this doesn't look too bad. The visuals are stylish and smooth, the gameplay looks nice and fast, and you get a decent chunk of content for your buck. There are 60 main levels with extra challenges to shoot for beyond simply finishing them, 15 bonus levels that crank things up even further, and pleasing extras like ghosts to race against. The included leaderboards could potentially keep things exciting even longer if enough people are playing.
Welcome to Hanwell ($14.99)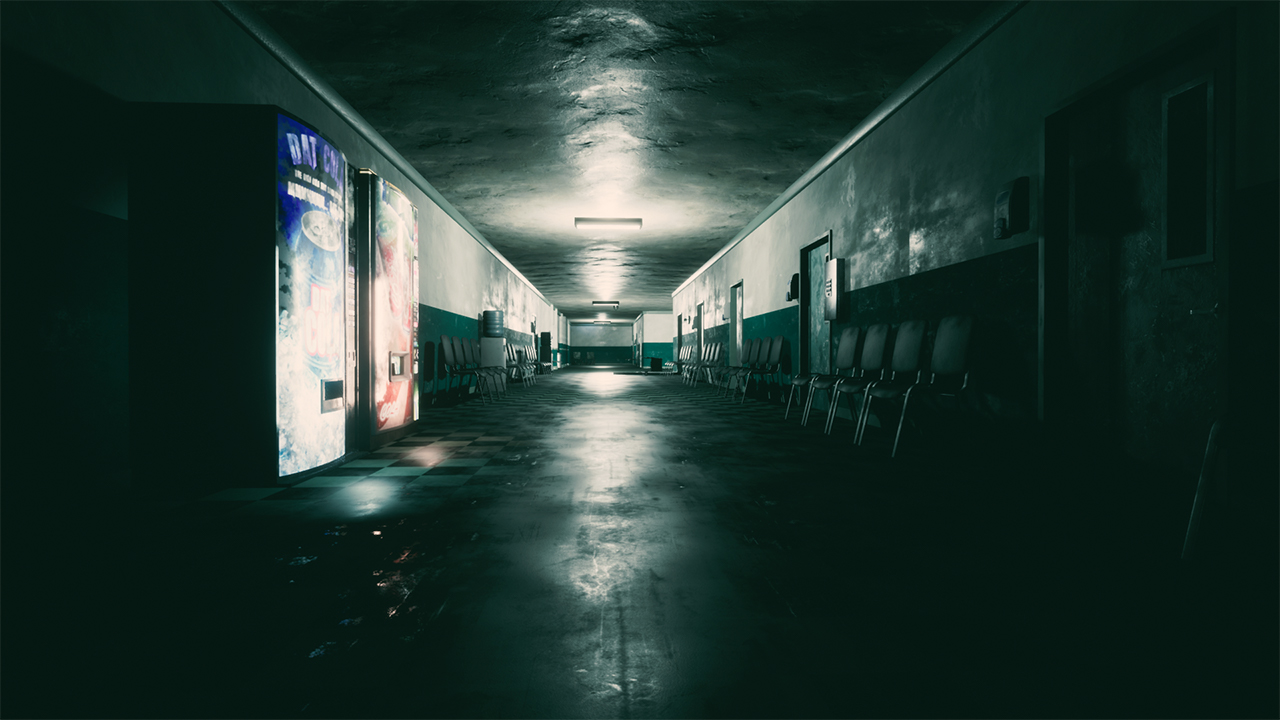 On the one hand, I'm pretty impressed that they pulled this port off as well as they did. On the other hand, this game really isn't very good. It's an open-world survival horror game where you have to explore a town in order to solve a spooky mystery. It's a short game, only a few hours long, and many of the buildings you see in the town can't really be accessed. Also there are bombs on the ground practically everywhere, so be careful where you step. The enemies are annoying, the combat is clunky, and the puzzles aren't anything to write home about. It's mostly a lock-and-key type game, and although you can go all kinds of places off of the beaten path, the game only becomes worse the more you poke around. It feels like it is trying to be Silent Hill. It is not Silent Hill.
Neverlast ($9.99)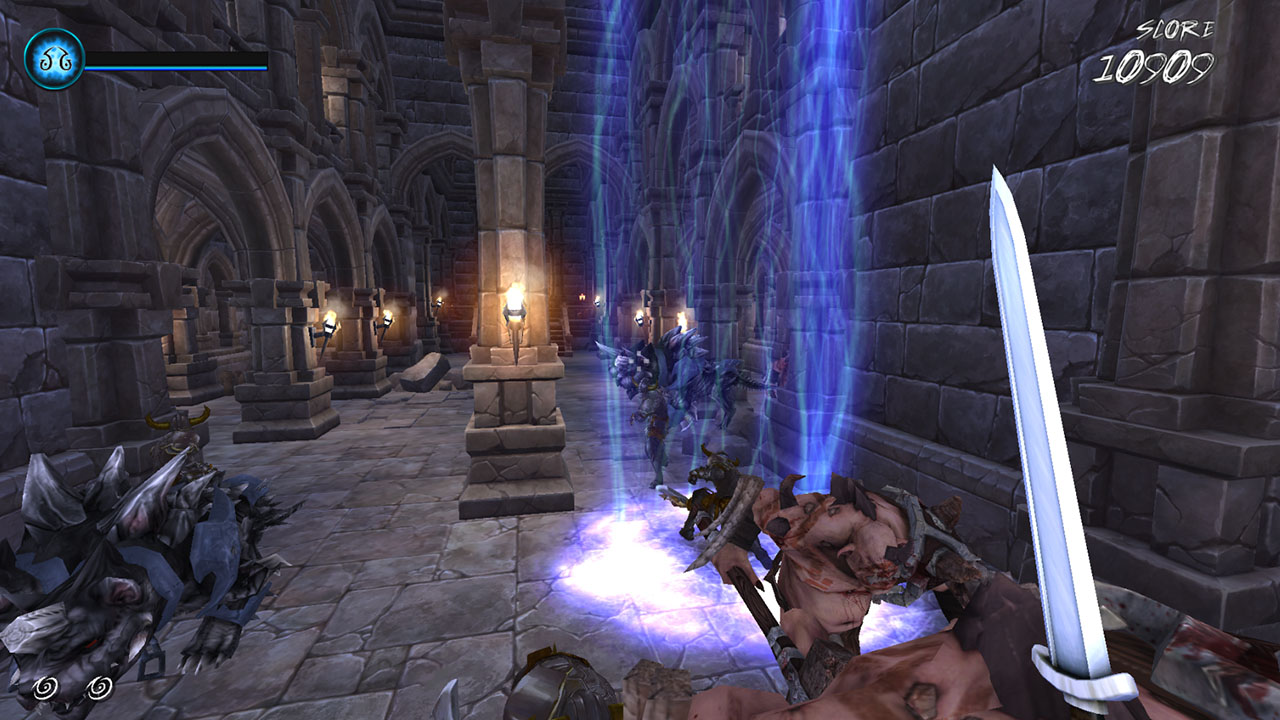 Whenever I see a first-person fantasy action game, my mind always turns to Heretic and Hexen. Unfortunately, the reality never seems to match that. And that's where we're at with Neverlast, where you battle the forces of evil with a collection of swords and spells. There's a hint of roguelite about it as each run starts you off with a different sword and a different spell, forcing you to learn a variety of playstyles if you want to survive. Will you be skilled and lucky enough to destroy all three portals and stop the demon invasion? Man, I just made this game sound cool. It's not, though. Oh well.
Sword Art Online: Fatal Bullet Complete Edition ($59.99)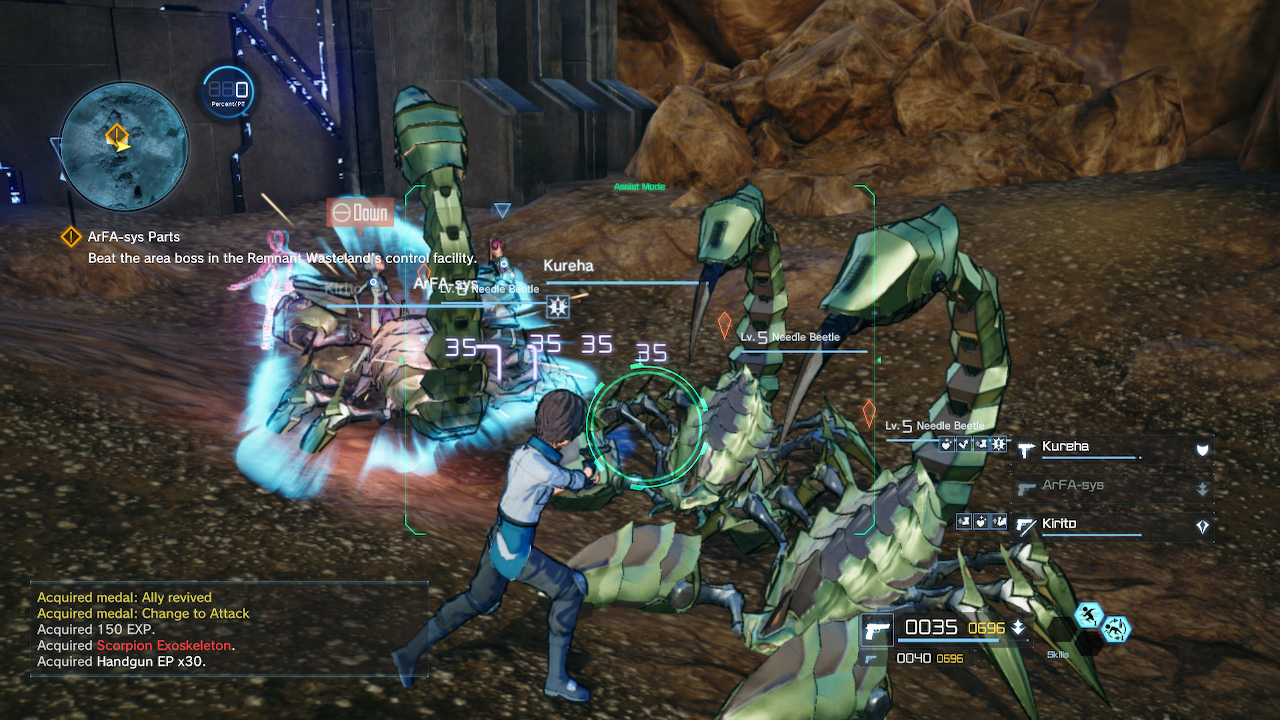 Well, this is a Sword Art Online game, alright. In spite of its major differences from previous games, it still looks, feels, and plays kind of cheap. And also like those previous games, it's still a little fun anyway. This game sees you enter Gun Gale Online, a faux-MMO third-person shooter game. You make your own avatar and then meet up with all kinds of famous faces from the series as you try to solve the mystery behind an AI you stumble across early on. The story is whatever, but the shooting action is somewhat fun. It has no cover system so it ends up feeling like something from the early PlayStation 2 era in practice. Whether that's good or bad is up to you. And yes, there are lots of RPG bits here as well. This Complete Edition includes three DLC packs, the expansion, and some bonus items.
Grave Keeper ($9.99)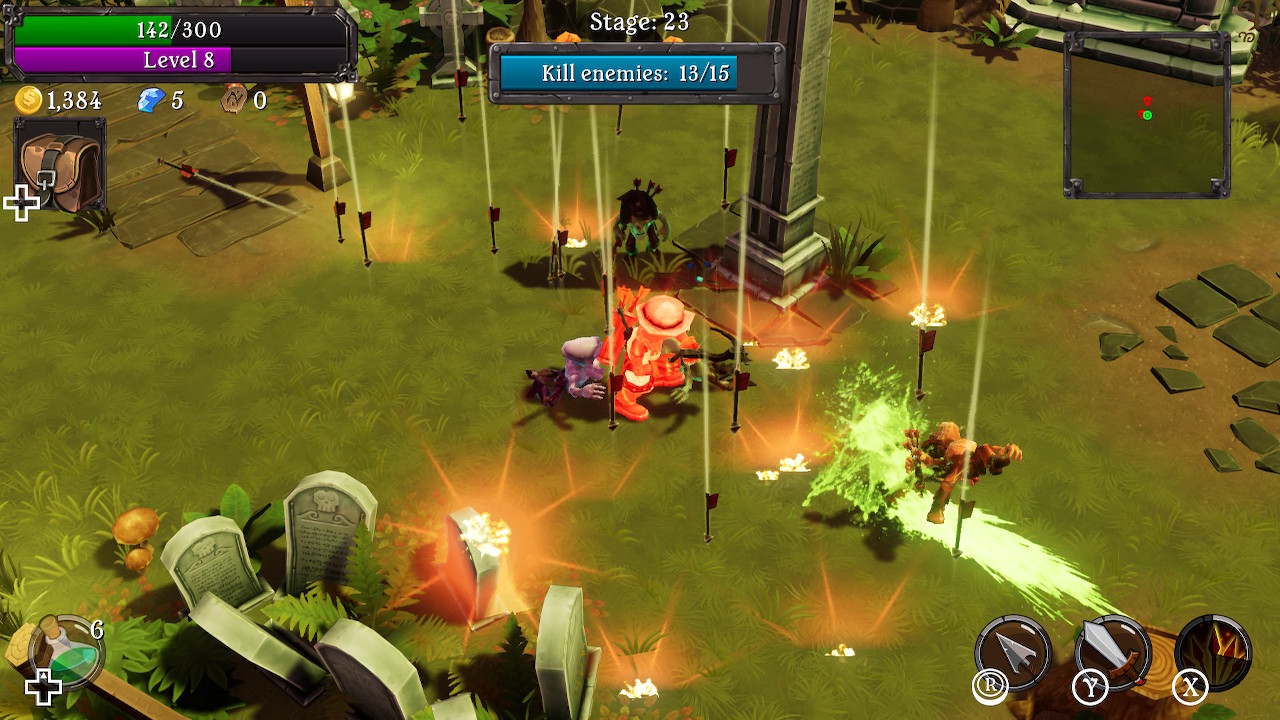 Grave Keeper began its life as a free-to-play mobile game, and it certainly feels that way. It may not be trying to sell you sacks full of gems for six hundred dollars or whatever, but the scope of the game is really limited and you can tell it was designed to be frictionless in every way except trying to entice you to buy stuff with real money. Which you can't do in this version, of course. Anyway, it's a hack-and-slash game where you basically wander from arena to arena, defeating all of the enemies you find in order to move on. Hardly the worst thing around, but I'm not sure I'd drop ten dollars on it, either. It's just not very interesting at all.
Terrorhythm TRRT ($8.99)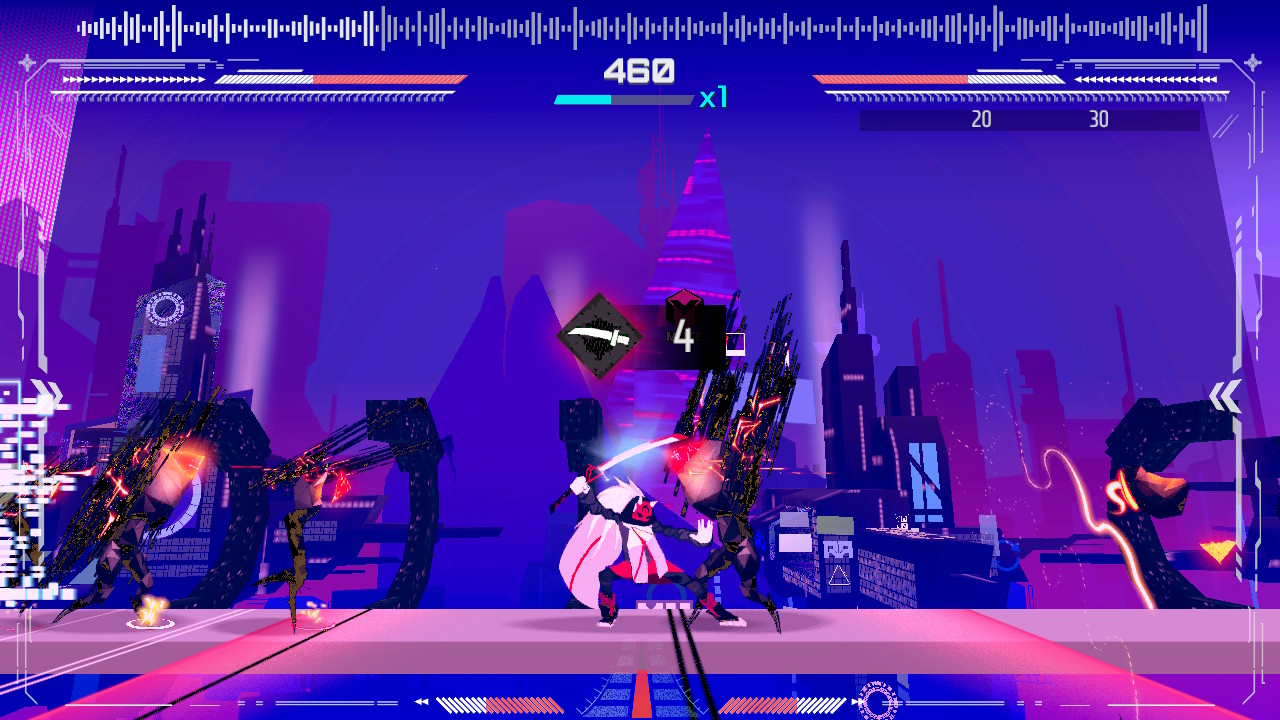 Mmm, I'm a little torn on this one. Terrorhythm is a decent game. It's kind of the musical answer to One Finger Death Punch, though it's not quite as good as that. You bash incoming baddies to the rhythm of the music, and it's all well and good until the content starts to run dry. This version of the game is a lot cheaper than the PC version, but there's a reason for that. One of the coolest features of the computer version was that it allowed you to use your own MP3 collection with it, and that feature obviously isn't going to work here. That leaves us with a relatively thin experience, albeit one that is pretty fun while it lasts.
Tap Skaters ($4.99)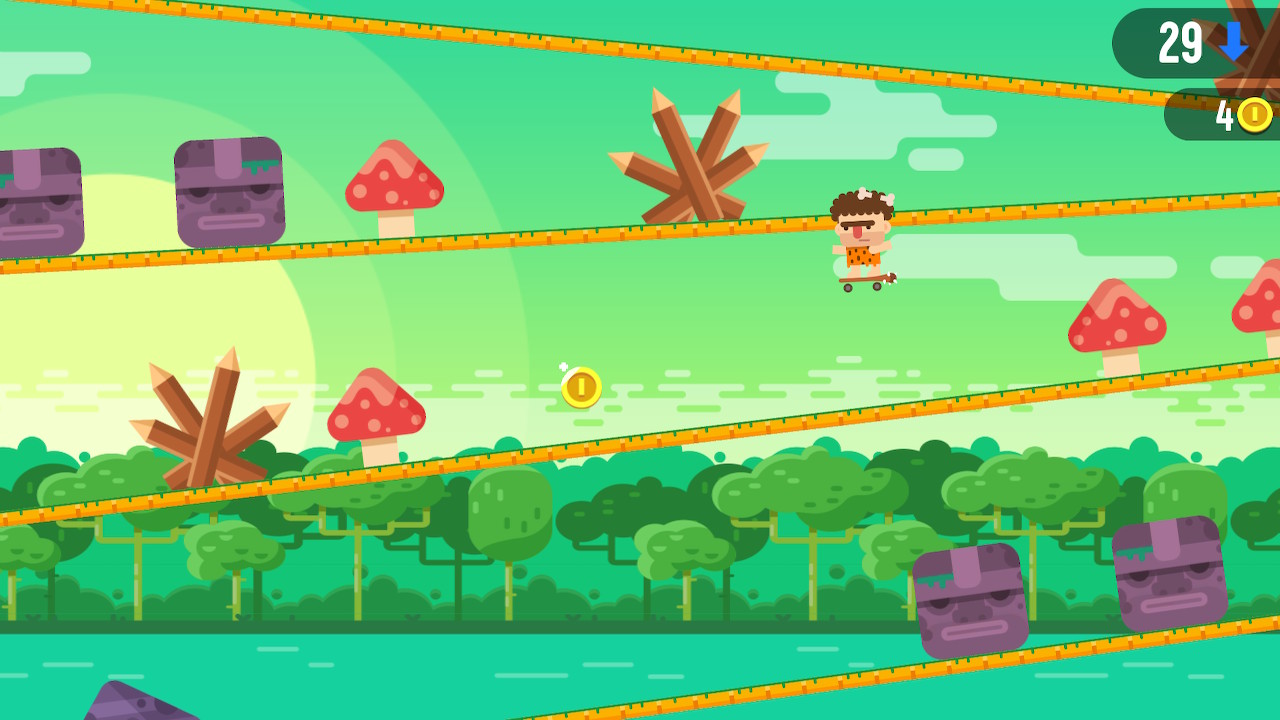 This is a simple action game that originated on mobile. You play as a skater who is making his or her way down the screen, grinding lines and trying not to run into obstacles or hazards. On mobile, you dropped down a row by tapping the screen, hence the title. Here, you push a button. I guess you can tap the button so long as it is a bold tap. Anyway, you complete various objectives and pick up coins along the way. You'll also unlock items for your character's room and new characters to use. It's okay, but nothing special. If you want to try it out, the game is free on mobile. It's littered with ads and stuff, but you can probably get the gist before plunking down the money on this paid, ad-free version.
PictoQuest ($9.99)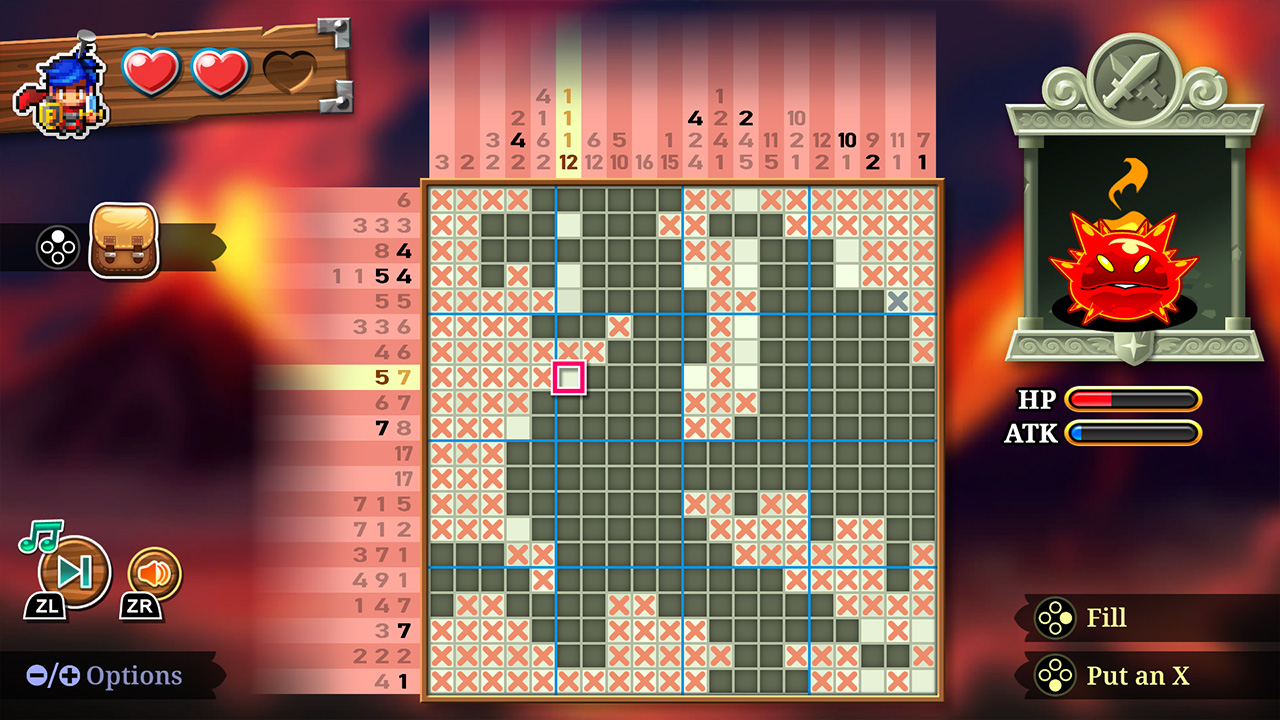 You probably have more than enough Picross games to last you a while, but if you need one more, PictoQuest at least tries to do a few things differently. This is more or less a Picross game but with a few very light RPG elements fused to it. Travel around the land, solving puzzles to defeat monsters. Collect gold that you can use to buy items to help you defeat some of the tougher bosses. Certain puzzles are essentially timed challenges, putting a little extra pressure on the player than we usually see in titles of this nature It seems like a neat twist but there are a couple of caveats. Like Jupiter's Picross releases on the Switch, you can't play with the touchscreen here. There also aren't a whole ton of puzzles compared to similar games on the eShop, so you'll probably finish this one a lot quicker.
Sales
Wow, there are lots of cool games on sale today. DotEmu is having a sale, and that means Wonder Boy, Pang, Windjammers, and others are at nice, low prices. The incredible Danmaku Unlimited 3 is at half-price, and Cat Quest is cheap as chips. SteamWorld Quest gets a discount to celebrate its new update, so now is as good a time as any to grab it. There are lots of other excellent titles in that list, so check it carefully. And then there's the outbox. The NISA sale is ending this weekend, and there are tons of great titles at seriously low prices in that selection. Argh, too many good games and too little money and time for all of them! Curse this extremely nice problem to have!
New Games on Sale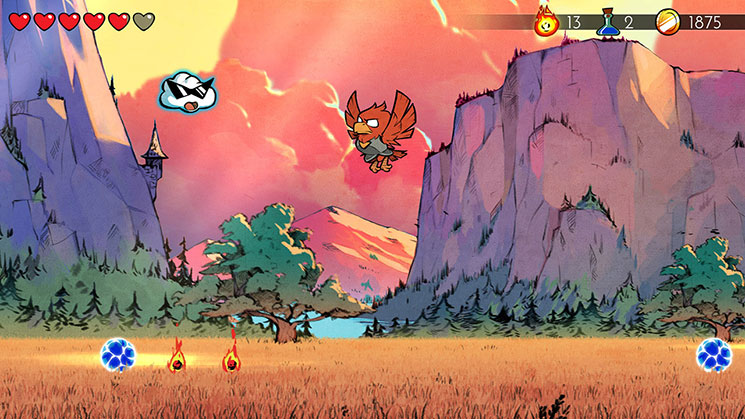 Wonder Boy: The Dragon's Trap ($9.99 from $19.99 until 8/22)
Bulb Boy ($2.24 from $8.99 until 8/22)
Semispheres ($0.49 from $9.99 until 8/15)
Rock 'N Racing Off Road DX ($4.99 from $9.99 until 8/28)
Cat Quest ($5.19 from $12.99 until 8/22)
Danmaku Unlimited 3 ($4.99 from $9.99 until 8/23)
Swim Out ($2.99 from $5.99 until 8/15)
The Bunker ($6.49 from $12.99 until 8/22)
Regalia: Of Men and Monarchs ($14.99 from $24.99 until 8/18)
Ninja Striker! ($2.79 from $3.99 until 8/22)
Gal*Gun 2 ($22.49 from $44.99 from 8/22)
L.F.O. -Lost Future Omega- ($3.99 from $7.99 until 8/21)
Samurai Defender: Ninja Warfare ($6.39 from $7.99 until 8/22)
Lanota ($11.99 from $14.99 until 8/22)
Another World ($4.99 from $9.99 until 8/22)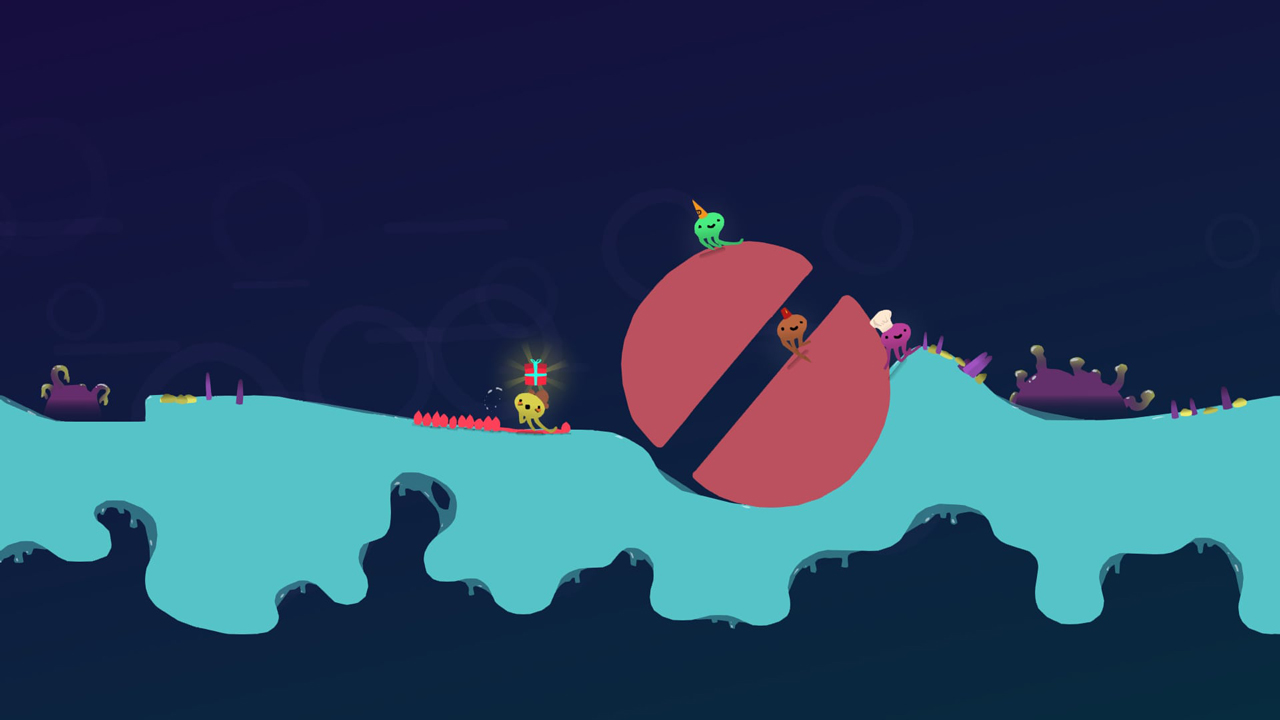 Muddledash ($2.99 from $5.99 until 8/22)
Stay ($7.19 from $11.99 until 8/22)
Valrithian Arc: Hero School Story ($8.99 from $14.99 until 8/22)
Windjammers ($7.49 from $14.99 until 8/22)
Super Hyperactive Ninja ($0.98 from $8.99 until 8/22)
Teddy the Wanderer: Kayaking ($0.99 from $9.99 until 8/21)
Nippon Marathon ($8.99 from $14.99 until 8/22)
Razed ($5.99 from $11.99 until 8/22)
Guess the Character ($0.89 from $2.99 until 8/22)
Pang Adventures ($4.99 from $9.99 until 8/22)
Stellar Interface ($9.09 from $14.99 until 8/18)
The Office Quest ($1.19 from $11.99 until 8/22)
My Memory of Us ($11.24 from $14.99 until 8/18)
Agartha-S ($3.99 from $7.99 until 8/21)
Cinders ($14.99 from $19.99 until 8/18)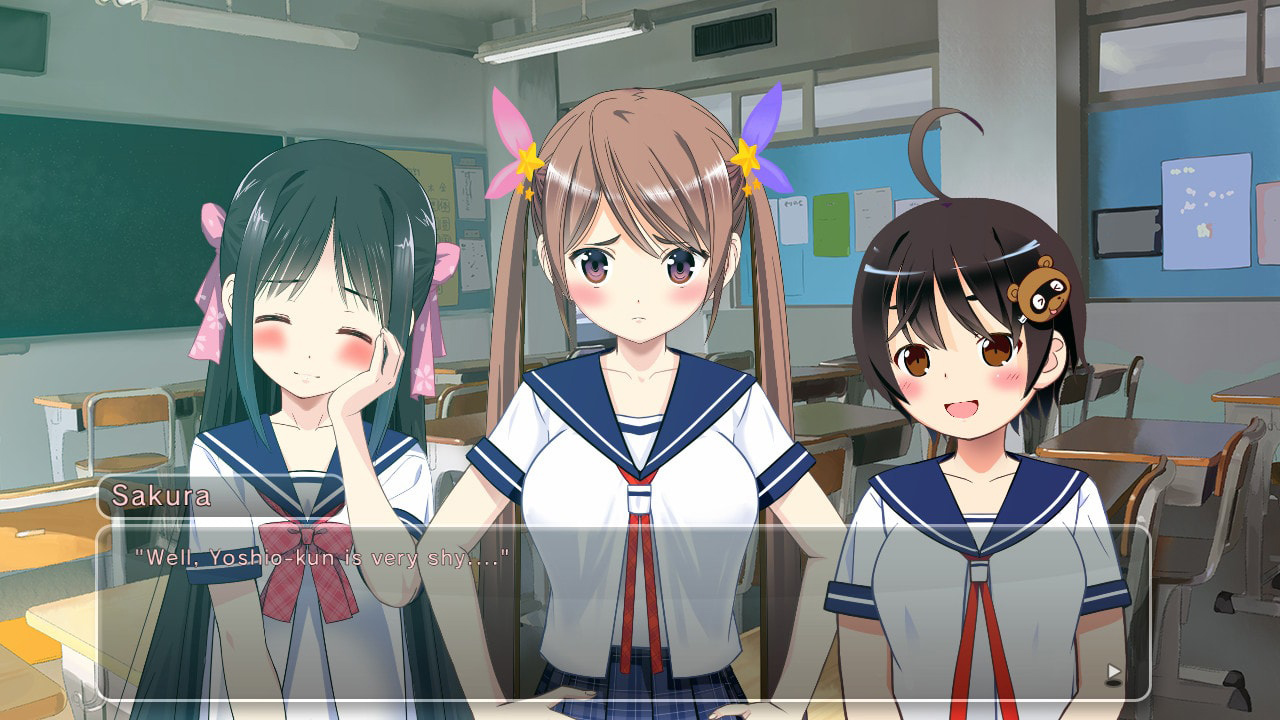 Tokyo School Life ($8.99 from $14.99 until 8/22)
Alchemic Dungeons DX ($5.59 from $7.99 until 8/22)
Hell Warders ($8.99 from $14.99 until 8/22)
Anodyne ($7.49 from $9.99 until 8/22)
Safety First! ($0.99 from $2.99 until 8/23)
Zombie Scrapper ($2.39 from $2.99 until 8/28)
Slime Tactics ($7.99 from $9.99 until 8/22)
Aggelos ($11.24 from $14.99 until 8/22)
Darkwood ($12.74 from $14.99 until 8/18)
30-in-1 Game Collection ($7.49 from $14.99 until 8/22)
Kotodama: The 7 Mysteries of Fujisawa ($20.99 from $29.99 until 8/22)
Car Mayhem ($1.49 from $9.99 until 8/15)
PlataGO! Super Platform Game Maker ($14.99 from $19.99 until 8/22)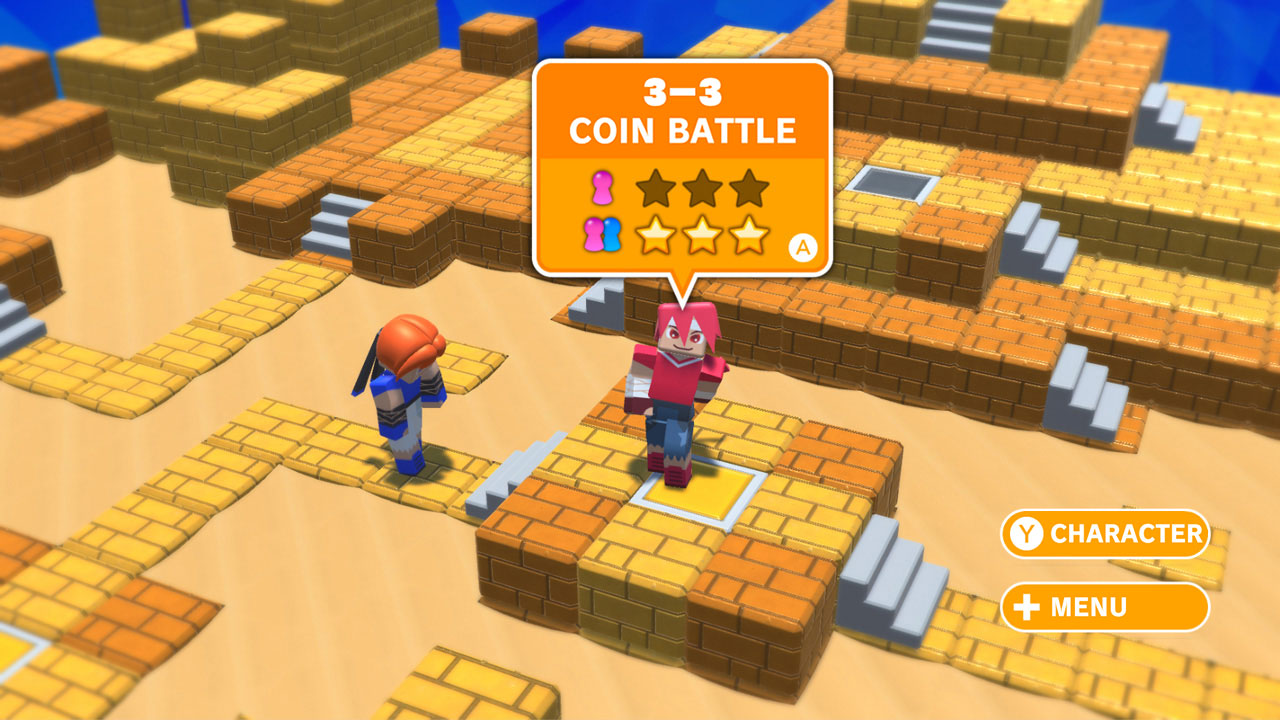 Goonya Fighter ($4.99 from $24.99 until 8/20)
PictoQuest ($8.49 from $9.99 until 8/22)
Tap Skaters ($4.49 from $4.99 until 8/28)
Terrorhythm TRRT ($8.09 from $8.99 until 8/15)
Grave Keeper ($8.99 from $9.99 until 8/28)
Everdark Tower ($3.49 from $4.99 until 8/22)
SteamWorld Quest: Hand of Gilgamesh ($19.99 from $24.99 until 8/22)
Swaps and Traps ($5.39 from $8.99 until 8/27)
Real Drift Racing ($3.74 from $4.99 until 8/29)
MachiKnights – Blood Bagos- ($11.99 from $14.99 until 8/20)
Klondike Solitaire ($4.49 from $8.99 until 8/29)
Nekopara Vol.1 ($8.99 from $14.99 until 8/20)
Nekopara Vol.2 ($8.99 from $14.99 until 8/20)
Build a Bridge! ($2.99 from $14.99 until 8/26)
Sales Ending This Weekend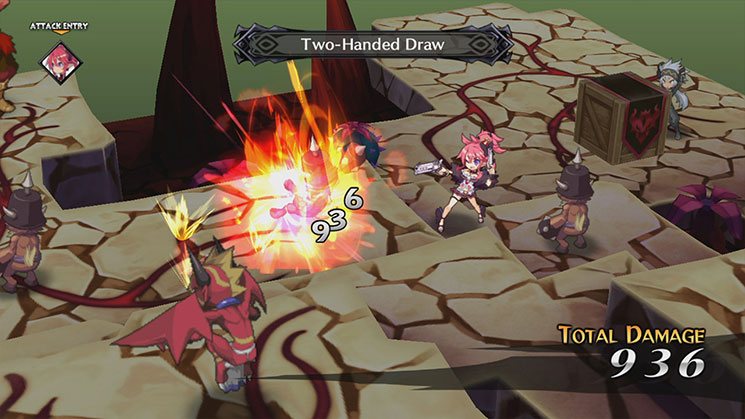 Disgaea 5 Complete ($19.99 from $39.99 until 8/10)
Fallen Legion: Rise to Glory ($19.99 from $39.99 until 8/10)
God Wars The Complete Legend ($23.99 from $39.99 until 8/10)
Happy Birthdays ($19.99 from $39.99 until 8/10)
Labyrinth of Refrain: Coven of Dusk ($29.99 from $49.99 until 8/10)
Lapis x Labyrinth ($20.99 from $29.99 until 8/10)
Penny-Punching Princess ($19.99 from $39.99 until 8/10)
SNK 40th Anniversary Collection ($27.99 from $39.99 until 8/10)
Sweet Witches ($4.99 from $9.99 until 8/10)
The Caligula Effect: Overdose ($32.49 from $49.99 until 8/10)
The Church in the Darkness ($15.99 from $19.99 until 8/10)
The Liar Princess and the Blind Prince ($12.99 from $19.99 until 8/10)

The Longest Five Minutes ($19.99 from $39.99 until 8/10)
The Lost Child ($24.99 from $49.99 until 8/10
The Princess Guide ($23.99 from $39.99 until 8/10)
Touhou Genso Wanderer Reloaded ($29.99 from $49.99 until 8/10)
Touhou Kobuto V: Burst Battle ($9.99 from $19.99 until 8/10)
Yomawari: The Long Night Collection ($23.99 from $39.99 until 8/10)
Ys VIII: Lacrimosa of DANA ($29.99 from $59.99 until 8/10)
Beat Cop ($10.04 from $14.99 until 8/11)
Captain Cat ($4.89 from $6.99 until 8/11)
Gnomes Garden: New Home ($3.49 from $4.99 until 8/11)
Hoggy2 ($3.99 from $4.99 until 8/11)
This War of Mine: Complete ($19.99 from $39.99 until 8/11)
That's it for this week, friends. The summer is reaching its peak, and gosh can you feel it here in Japan. We've got a couple of typhoons rolling in next week and I'm actually glad because it might mean the temperature will dip a little. It's going to be another corker next week when it comes to new releases, with a terrific port of Friday the 13th The Game coming along with the awesome Vasara Collection, the Grandia HD Collection, the latest Yu-Gi-Oh! game, and many others. We'll be there to take a look at it all, so I hope you'll join us. Have a great weekend, and as always, thanks for reading!